Just Google 'epicenter of the coronavirus' right now, and you'll likely see a photo of the hospital in Elmhurst, in the New York City borough of Queens.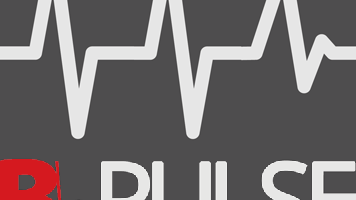 Hello, friend, Welcome to the April edition of Bb Pulse! As we find ourselves unable to gather for church ministries during this particular time, the …
As we continue to follow developments related to the Coronavirus Aid, Relief, and Economic Security (CARES) Act, we want to make churches aware of updates to this program.
Village Baptist Church's food pantry serves those in the church body and in the community, but the food pantry ministry looks a bit different these days as a result of the coronavirus pandemic. 
What the Coronavirus Aid, Relief, and Economic Security (CARES) Act means for Regular Baptist churches, with important updates as the CARES Act has continued to take shape.
Jacob Southwell is one of four high school seniors attending GARBC churches who have been awarded $2,500 scholarships in the first GARBC Christian Character Scholarship competition.
Pastor Scott and Carla Poling of Harvest New Beginnings are showing love to their neighbors in this time when some people lack basic necessities that can't currently be found in stores.
While US churches have temporarily shut their doors to help slow the spread of COVID-19, their food pantries remain open.
Orchard Avenue Baptist Church included children its online church service by livestreaming a Sunday School class.
Attendees at a DelMarVa conference heard two sermons that would prove to be timely in light of coming challenges.
As COVID-19 continues to disrupt everyday life, First Baptist Church is loving and serving its neighbors who have limited resources.
First Baptist Church hosted the Men Modeling the Master conference, an annual event of the Eastern Michigan Association of Regular Baptist Churches. 
In the midst of social distancing, pastors and church members were blessed to gather online for prayer.
Knowing that the elderly are especially concerned about COVID-19, Memorial Baptist Church is showing love to this segment of its community by preparing care packages for nursing homes.
Carson Odle is one of four high school seniors who have been awarded $2,500 scholarships in the first GARBC Christian Character Scholarship competition.
Director Jon Beight of Twin Lakes Camp and Conference Center has produced a video to help parents talk to their children about how to cope with change.
Spring Hill Baptist Church installed Ryan Rouse as pastor.
At Maranatha Village, Buz Cliffe is thankful for the caregiving ministry of several men who are year-round and seasonal residents of this Baptist retirement community.
"The more you understand the world of the Bible, the better you can understand the words of the Bible," says Aaron Patton, pastor of New Story Church.
Baptist Mid-Missions is pleased to announce its choice of Patrick Odle as president-elect.
Calvary Baptist Church hosted its Men of God Conference Feb. 29. The theme "For the Greater Kingdom" addressed Christians' calling as citizens of Heaven though also citizens of earth.
Maranatha Baptist Church is rejoicing in God's goodness for providing an interim pastor after the sudden Homegoing of Pastor Terry Price in October.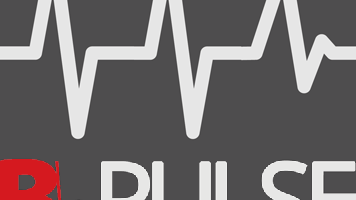 Hello, friend, In just a few weeks we'll be welcoming the first day of spring. Flowers will bloom. Easter celebrations will take place. The weather …
Altoona Regular Baptist Church hosted its 10th Annual Sportsmen's Dinner.
Calvary Baptist Church enjoyed hitting the slopes on its annual church ski trip to Sundown Mountain in Dubuque, Iowa.
Central Baptist Church hosted the Northeast Fellowship's "Cross the Line" Men's Adventure.
Three ministry leaders from Bethany Baptist Church traveled to San Andres, Cuba, a small farming community in the western part of the country, to teach Old Testament Survey.
GARBC National Representative Mike Hess had the privilege of speaking at the Growing in Leadership Conference at Impacto Bíblico Iglesia Cristiana Bautista in Santa Marta, Colombia.
Twenty-four high school seniors from GARBC churches have been awarded a total of $25,000 in the GARBC Christian Character Scholarship competition.
First Baptist Church, Cass City, Michigan, and Northeastern Baptist Church, Kalamazoo, Michigan, visited the Holocaust Memorial Center together.
The Central Illinois Pastors' Fellowship met this month with Mike Hess, GARBC national representative.
Evangel Baptist Church considers itself blessed to have hosted over 80 students and leaders from the DelMarVa Baptist Fellowship for the 20th Annual Winter Thing.
Leaders of the Northeast Fellowship met for a Leadership Summit at the association's ministry center.
Trinity Baptist Church celebrated the completion of a building expansion project during a dedication service and open house.
Faith Baptist Bible College and Theological Seminary welcomed a record 236 attendees for its Fifth Annual Refresh Conference.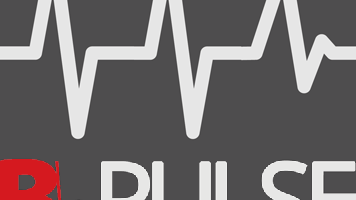 Hello, friend, Please consider two important things that are crucial to the life of our fellowship: nominating men to serve on the Council of Eighteen …
Leaders of churches fellowshipping with the Central Michigan Association of Regular Baptist Churches met for a leadership forum on "Biblical Counseling in the Local Church."
At their monthly Breakpoint meeting, pastors from western Michigan discussed "The Benefits and Challenges of Pastoral Sabbaticals."
Pleasant Hill Baptist Church hosted its 10th Annual Ladies' Day Out.
Ministry leaders serving with the California Association of Regular Baptist Churches enjoyed a retreat at Wonder Valley Resort.
Daniels Road Baptist Church has called Aaron Snyder as associate pastor of youth and worship. His wife, Stephanie, will be serving as director of children's ministry.
Lakeland Baptist Church has called Caleb Lobb as pastor. Caleb is the third generation of his family to serve at Lakeland Baptist Church.
The Northeast Fellowship hosted its Marriage Refresh retreat at Watkins Glen Harbor Hotel Dec. 27–28.
The Ohio Women for Missions held its annual retreat at Carlisle Inn Nov. 14–15.
The ladies of Faith Baptist Church and their guests enjoyed an annual retreat at a country homestead.
Lake Blaine Baptist Bible Camp hosted its annual winter retreat for students Dec. 31–Jan. 2.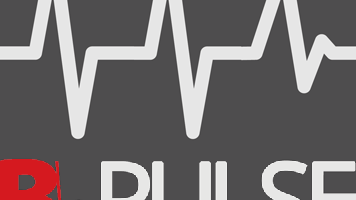 As we begin the new year with plans and goals, I'm reminded of the words the Holy Spirit inspired David to write: "All my days were written in your book and planned before a single one of them began" (Ps. 139:16).
Rob Cady, a missionary with the Association of Baptists for World Evangelism in Phnom Penh, Cambodia, died Nov. 30.
New City Church is now an established church after being planted last year through the Engage Network of Saylorville Church in Des Moines.
Clarks Summit University has been strengthening its department of online learning with new hires and reorganized roles.
Christmas is about a miracle that we can't quite wrap our brains around yet believe in with all of our hearts – the incarnation of …
ANKENY, Iowa—The Iowa Association of Regular Baptist Churches hosted a "Back on Track" students event, held at Ankeny Baptist Church. Pastor Nathan Osborne from Faith …
December can be one of the busiest and most hectic times of the year for church pastors and leaders. With that in mind, Regular Baptist Ministries has provided a checklist that churches can use to make sure that certain tasks, especially those that have IRS deadlines, are completed in time.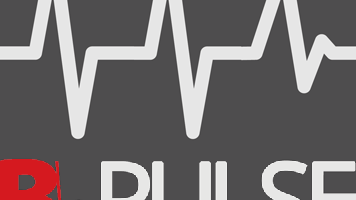 Hello, friends, It's amazing to think that Christmas has become secularized in many ways. If we're not intentionally focused on the glory of our Savior, …
The Arizona Association of Regular Baptist Churches met for its annual conference at Sahuaro Baptist Church.
Because of you, Regular Baptist Ministries has a profound and immediate impact around the world. On this Giving Tuesday, please seriously consider donating to one of the Regular Baptist ministries.
Riverside Baptist Church ordained its pastor, T. J. Hahn. He has ministered at the church since August 2015.
For Orchard Baptist Baptist Church, hosting a Fall Palooza is a great way for the church to connect with its community.
Calvary Baptist Church held its annual women's conference Nov. 2, inviting women throughout the state to attend.
Grace Baptist Church's Amazin' gRace for teens was a "success once again this year," says Pastor David Talley. 
Friends, neighbors, and alumni of Victory Ranch, as well as nearby Regular Baptist churches, gathered at the camp for its Annual Round-Up.
Churches from the DelMarVa Baptist Fellowship, representing Delaware, Maryland, and Virginia, met at Evangel Baptist Church for the association's quarterly conference.
Energized for the work of the association, the GARBC Council of Eighteen is meeting to further its assistance and encouragement of churches.
MILLERSBURG, Ohio—Camps across the country convened Nov. 3–7 for the National Association of Regular Baptist Camps conference. Skyview Ranch hosted the event, ending just three …
Members of churches that are part of the Minnesota Association of Regular Baptist Churches enjoyed a trip to the Grand Canyon.
In conjunction with seven Christian colleges, Regular Baptist Churches is offering the GARBC Christian Character Scholarship. This scholarship is available to a maximum of twenty-four …
Brown Street Baptist Church gathered for a Thanksgiving dinner to "rejoice in God's provision and reflect on His blessings to us over the last year."
Harvest New Beginnings hosted its M4 Ministry Enrichment Conference for ministry workers.
Please pray for Skyview Ranch. Early Sunday morning the camp dining hall, office, and its contents were destroyed by a fire.
Brookdale Baptist Church held a three-day missions conference with Dr. Jeff Straub, professor of historical theology at Central Baptist Theological Seminary.
The Northeast Fellowship met for its Fall Conference at Calvary Baptist Church.
Tabernacle Baptist Church held a five-day missions conference focusing on sharing the gospel with the least reached people groups in America.
Women from Central California churches met for a retreat at Hartland Christian Camp.
Dozens of Christian business leaders from across the United States gathered at Faith Baptist Bible College for the Business Leadership Summit.
After hosting the Giddyup Junction Vacation Bible School program this summer, First Baptist Church returned to the Old West setting Oct. 5.
Mothers and their daughters enjoyed a two-day retreat at Camp Gilead. The camp hosted this popular retreat over two weekends.
Bethany Baptist Church celebrated two milestones: the church's 50th anniversary and Pastor Tim Baker's 25th year of ministry at the church.
Grand Heights Baptist Church hosted the Women on Mission Conference, a regional fall conference of Ohio Women for Missions.
Southside Baptist Church hosted the Fall Conference of the Sunshine Baptist Fellowship.
What happens when three Baptist state associations plan a joint conference at the height of football season, meeting in a church that sits a mile from the Ohio-Michigan border? Yes—a few of the expected jokes about the famed sports rivalry, but then came the more serious business of explaining why church associations still matter.
The Baptist Network Northwest hosted its Refresh Retreat at Cannon Beach Conference Center. The retreat is an annual event for ministry workers in Washington, Oregon, and Idaho.
Faith Baptist Church served as a satellite site for Dare 2 Share Live, an evangelism training seminar for teens.
First Baptist Church hosted a time of singing with a meal afterward for Regular Baptist churches in California.
At its Fall Conference, the Wisconsin Association of Regular Baptist Churches aimed to bring a new appreciation for the Lord's Supper.
The Illinois-Missouri Association of Regular Baptist Churches met for its fall conference at Camp Manitoumi.
Women from Illinois and Missouri churches met for a retreat at Camp Manitoumi with pastor's wife Misty Beutow.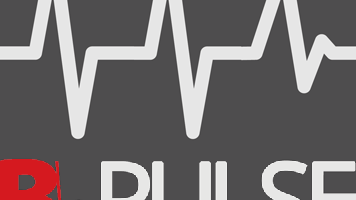 Be well read! October issue of Bb Pulse is ready for you!
Iowa Regular Baptist Camp hosted the Women's Renew Conference of the Iowa Association of Regular Baptist Churches.
On Jan. 1, 2020, the minimum annual salary at which workers may qualify for exemption from overtime pay will change from $23,600 to $35,568 per year, and workers must meet certain qualifications to be considered exempt. The new rule will apply to all churches, private schools, and other religious nonprofits.
"Amazing Grace" was the theme of the Renew Women's Conference, an annual event of the Northeast Fellowship.
Teens from Iowa churches attended the Annual Go Conference, an event sponsored by the state youth committee of the Iowa Association of Regular Baptist Churches.
Emmanuel Baptist Church hosted its First Annual One Purpose Weekend to help the entire church family commit to its one purpose in life: giving God glory.
Cedarville University is now making the courses from its Bible minor program available online at no charge.
Immanuel Baptist Church hosted a community block party Sept. 11 to kick off the church's fall ministries.
God has blessed our fellowship of churches in tremendous ways over the summer months. Reflect on the following evidences of God's goodness.
BOWLING GREEN, Ohio—More than 375 people attended First Baptist Church's End of Summer Carnival. The carnival included games, prizes, music, crafts, face painting, a bounce …
High school seniors may now apply for a scholarship, provided by seven participating schools and the GARBC. Encourage students in your church to attend a Christian institution of higher education.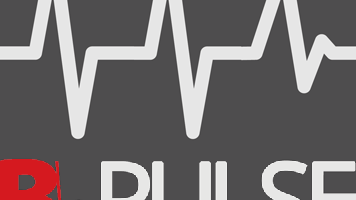 Catch up on association news! September 2019 Bb Pulse is ready for your viewing.
First Baptist Church has called Tim Martin to serve as pastor of family discipleship.
First Baptist Church participated in its city's Back to School Bash by donating school supplies and introducing people to the church's ministries for children and students.
More than 400 men from Iowa churches attended the Revive retreat at Iowa Regular Baptist Camp.
First Baptist Church passed the baton of leadership, as Steve Schultz handed the role of pastor to Steve Abrams, previously assistant pastor.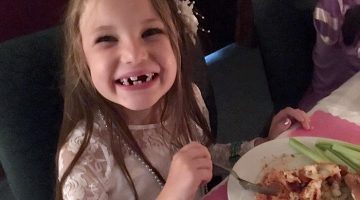 Girls ages 5 to 13 enjoyed a Princess Night at Abbe Road Baptist Church.
Grace Church held its Annual Back to School Sunday worship service to pray for and encourage kids and teachers heading back into the classroom.
Harvest New Beginnings held its Second Annual Men's Steak and Corn Feed as the kickoff for the church's Fall Men's Ministries.
First Baptist Church ordained Koku Akakpo, a missionary to Togo, West Africa.
Cornerstone Baptist Church commissioned one of its members, Lexi Lindow, to a year of missions in Peru.
First Baptist Church honored Craig and Shirley Golden upon their 50th anniversary of ministry.
To connect with neighbors, Brown Street Baptist Church moved a recent morning worship service outdoors to a popular local park.
Teachers in Fort Myers, Florida, are thankful for the gifts of school supplies, encouragement, and prayer. This practical and thoughtful support is the result of a church's desire to intentionally connect with its community.
The Baptist Fellowship Association's annual conference marked the culmination of three years of conferences dealing with the ethnic divide in the church.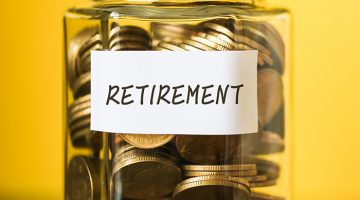 Regular Baptist Ministries is excited to announce that enrollment is now open for a national 403(b)9 retirement plan designed specifically for the pastors and employees of GARBC churches.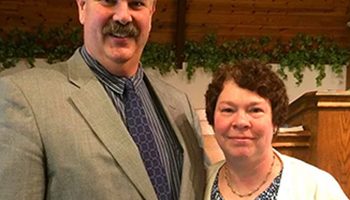 First Baptist Church celebrated its 125th anniversary with friends, missionaries, and former pastors.
Saylorville Church held its annual men's Steak and Corn Fellowship with Russ Matthews of Sydney, Australia.
Calvary Baptist Church installed Curtis Rider as associate pastor of student ministries.
Slater Baptist Church celebrated its 50th anniversary with speaker Chris Hindal, director of Regular Baptist International.
Terry Waltersdorf, director of food service at Faith Baptist Bible College, received one of the food service industry's highest honors.
Faith Baptist Church celebrated its 50th anniversary, with former pastors in attendance.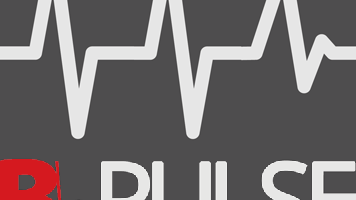 Hello, friends, God graciously blessed our fellowship with an encouraging annual conference in Des Moines, Iowa, a few weeks ago. The preaching was stellar, the …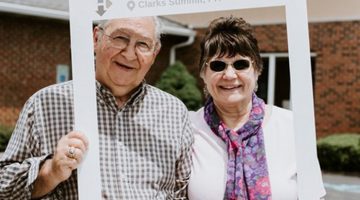 Heritage Baptist Church celebrated its 50th anniversary with both indoor and outdoor events.
CrossPoint Fellowship Church held its outdoor church service called Church in the Park.
Women of Faith Baptist Church enjoyed the opportunity to serve their community by making dinner and brunch at a local Ronald McDonald House.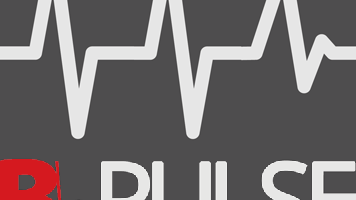 Many good ministry helps await you in the GARBC June newsletter!