High school seniors may now apply for a scholarship, provided by seven participating schools and the GARBC. Encourage students in your church to attend a Christian institution of higher education.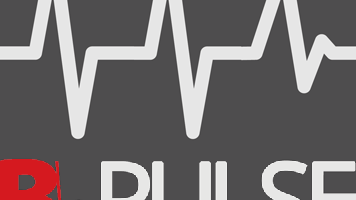 Catch up on association news! September 2019 Bb Pulse is ready for your viewing.
First Baptist Church has called Tim Martin to serve as pastor of family discipleship.
First Baptist Church participated in its city's Back to School Bash by donating school supplies and introducing people to the church's ministries for children and students.
More than 400 men from Iowa churches attended the Revive retreat at Iowa Regular Baptist Camp.
First Baptist Church passed the baton of leadership, as Steve Schultz handed the role of pastor to Steve Abrams, previously assistant pastor.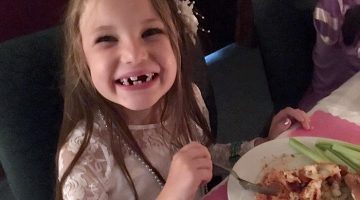 Girls ages 5 to 13 enjoyed a Princess Night at Abbe Road Baptist Church.
Grace Church held its Annual Back to School Sunday worship service to pray for and encourage kids and teachers heading back into the classroom.
Harvest New Beginnings held its Second Annual Men's Steak and Corn Feed as the kickoff for the church's Fall Men's Ministries.
First Baptist Church ordained Koku Akakpo, a missionary to Togo, West Africa.
Cornerstone Baptist Church commissioned one of its members, Lexi Lindow, to a year of missions in Peru.
First Baptist Church honored Craig and Shirley Golden upon their 50th anniversary of ministry.
To connect with neighbors, Brown Street Baptist Church moved a recent morning worship service outdoors to a popular local park.
Teachers in Fort Myers, Florida, are thankful for the gifts of school supplies, encouragement, and prayer. This practical and thoughtful support is the result of a church's desire to intentionally connect with its community.
The Baptist Fellowship Association's annual conference marked the culmination of three years of conferences dealing with the ethnic divide in the church.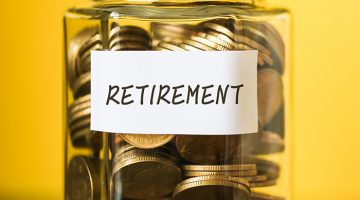 Regular Baptist Ministries is excited to announce that enrollment is now open for a national 403(b)9 retirement plan designed specifically for the pastors and employees of GARBC churches.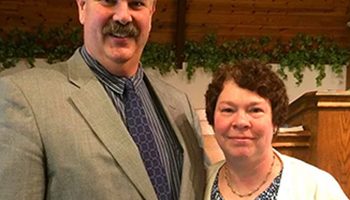 First Baptist Church celebrated its 125th anniversary with friends, missionaries, and former pastors.
Saylorville Church held its annual men's Steak and Corn Fellowship with Russ Matthews of Sydney, Australia.
Calvary Baptist Church installed Curtis Rider as associate pastor of student ministries.
Slater Baptist Church celebrated its 50th anniversary with speaker Chris Hindal, director of Regular Baptist International.
Terry Waltersdorf, director of food service at Faith Baptist Bible College, received one of the food service industry's highest honors.
Faith Baptist Church celebrated its 50th anniversary, with former pastors in attendance.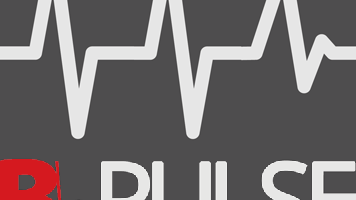 Hello, friends, God graciously blessed our fellowship with an encouraging annual conference in Des Moines, Iowa, a few weeks ago. The preaching was stellar, the …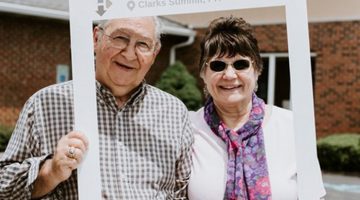 Heritage Baptist Church celebrated its 50th anniversary with both indoor and outdoor events.
CrossPoint Fellowship Church held its outdoor church service called Church in the Park.
Women of Faith Baptist Church enjoyed the opportunity to serve their community by making dinner and brunch at a local Ronald McDonald House.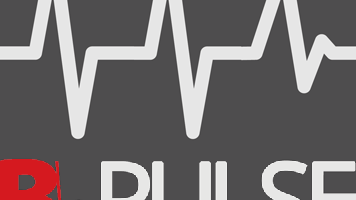 Many good ministry helps await you in the GARBC June newsletter!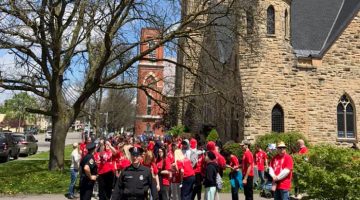 Faith Baptist Church participated in its community's Mental Health Awareness Walk and later sponsored a community picnic.
New Life Baptist Church hosted a seminar titled "You Really Can Change: God's Strategies for Heart Change." Mike Hess, GARBC national representative, taught the three-hour event.
Seniors from more than 20 Regular Baptist churches in Ohio enjoyed a luncheon at Skyview Ranch May 9.
Ten camp directors and their wives from around the country met at the Regular Baptist Ministries Resource Center for a two-day meeting.
Three Ohio churches convened to partner with Bearing Precious Seed to complete a Bible publishing and shipping project.
Ohio Women for Missions celebrated its 90th anniversary at its spring meeting.
Men from Indiana churches attended a men's retreat at Twin Lakes Camp and Conference Center.
Hundreds of people from Ohio churches met at First Baptist Church for the annual gathering of the Hebron Association of Regular Baptist Churches.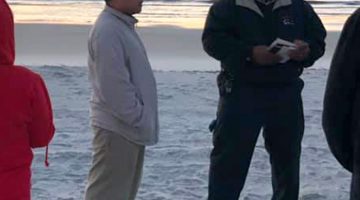 On Easter Sunday, members of San Meteo Baptist Church met at a nearby beach for an early morning worship service.
Calvary Baptist Church hosted the Baptist Network Northwest's Annual Refine Ministry Conference, a conference dedicated to encouraging and equipping church members and leaders.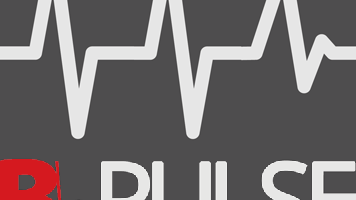 Hello, friends, What are the consequences of failing to encourage one another? The writer of Hebrews provides important insight into the importance of mutual encouragement. …
A year of prayerful preparation and core team building resulted in a fantastic launch of Branch Life Church.
Emmanuel Baptist Church of Warrenville honored Dale and Shirley Williams for 30 years of ministry at the church.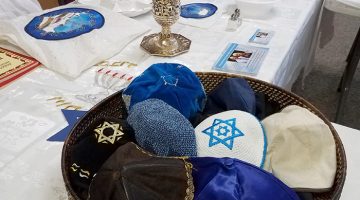 First Baptist Church celebrated the Jewish Passover Seder on Good Friday.
Immanuel Baptist Church held a Good Friday service with three additional west-side Columbus churches.
Memorial Baptist Church hosted the 2019 Church and Culture Conference on "Unpacking Forgiveness," the name of a book by Chris Brauns.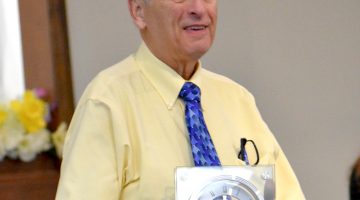 Grace Church honored its treasurer, Allen Gipson, for 60 years of service.
The California Association of Regular Baptist Churches celebrated its 90th anniversary during its Annual Bible Conference.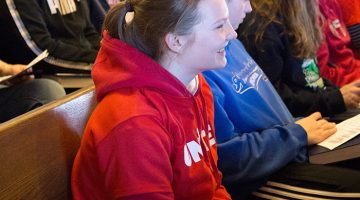 Students and leaders from 12 churches gathered at First Baptist Church for the Unite Annual Youth Rally—a day filled with activities, fellowship, food, music, and Bible teaching.
"Church Forward: Embrace the Possibilities of the 21st Century" was the theme of the Illinois/Missouri Association of Regular Baptist Churches Spring Conference.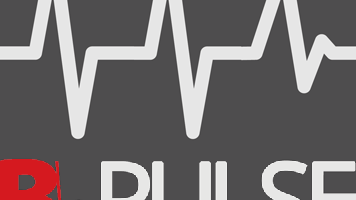 Be strong in ministry! Connect with colleagues and resources through April's Bb Pulse newsletter.
First Baptist Church has begun a new ministry to encourage children and teens to serve in the church.
Bob Jones University invited Mike Hess, GARBC national representative, to speak in its chapel April 2.
Faith Baptist Bible College and Theological Seminary welcomed Dr. Mark Minnick for its Annual Pulpit Day.
Attendees of the Iowa association's annual conference also attended a Youth Ministries Roundtable.
Three times a year, members of Daniels Road Baptist Church get together for a fun-filled three-day crafting event called Scrap and Yak.
Branch Life Church hosted a successful Community Night at a local gathering place, the Pottstown Carousel.
At the end of January, pastors from Baptist Network Northwest drove to the mountain retreat city of McCall, Idaho, where Camp Pinewood awaited them.
The Rocky Mountain Association of Regular Baptist Churches held its annual conference March 21–22 at Reformation Baptist Church.
West Cannon Baptist Church is hosting a Biblical Counseling and Discipleship Training Conference in partnership with Faith Biblical Counseling Ministries, Lafayette, Indiana.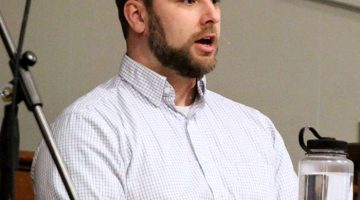 Brown Street Baptist Church ordained its assistant pastor, Eric Lloyd, on Sunday, March 17.
Olivet Baptist Church invited Marrena Ralph, Kids4Truth Clubs specialist, to lead a special Kids4Truth Clubs event.
The Grand Rapids Association of Regular Baptist Churches held its Annual Church Ministries Conference at Calvary Baptist Church.
Faith Baptist Church joined a Nepali congregation for a combined church service.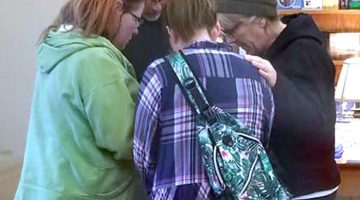 All the churches in the Nebraska Association of Regular Baptist Churches have been accounted for regarding this month's catastrophic flooding.
This year's Men Modeling the Master Conference was an impactful day for men eager for growth and change.
You have a choice! Churches choose the Council of 18 and chart the course for future association ministries. Now is the time for you to …
First Baptist Church ordained Joshua Butler. He has been associate pastor of youth ministries at First Baptist Church since July 2012.
Each year on the first Saturday in March, First Baptist Church has the privilege of hosting men from around Ohio to spur them on to a deeper relationship with the Lord.
The DelMarVa Baptist Fellowship held its quarterly conference at Grace Baptist Church March 10–12.
Over 140 men from northeast Ohio converged upon First Baptist Church for the First Annual Man Up Conference.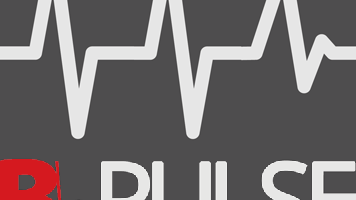 Hello, friends, By God's design, we have been created to be highly relational people. A short study of the fruit of the Spirit in Galatians …
Brown Street Baptist Church's missions conference focused on believers' "Greater Responsibility" to preach the gospel around the world as well as locally.
Grace Baptist Church sent a missions team to Hospital of Hope in Mango, Togo.
Each February hundreds of men gather for a Friday and Saturday Bible conference of the Northeast Fellowship.
Some of the coldest temperatures in the history of Iowa were not enough to disrupt the Fourth Annual Refresh Conference at Faith Baptist Bible College and Theological Seminary.
This year's CoRE Conference at Bob Jones University Seminary addressed the important contemporary issue of "Gender, Sexuality, and the Church."
The Mid-Winter Couples' Retreat cut through the cold of this winter to give some warmth and light from God's Word to married couples in Iowa.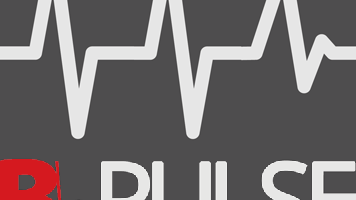 YOUR FEBRUARY NEWSLETTER FROM REGULAR BAPTIST MINISTRIES Hello, friends, Missionary William Carey once wrote, "I'm not afraid of failure; I'm afraid of succeeding at things …
Calvary Baptist Church hosted a conference for Upper Peninsula church leaders.
In Indiana, Faith Church has opened its third community center in an effort to meet both the physical and spiritual needs of the people who call Lafayette and West Lafayette home.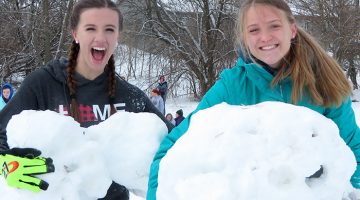 Snow and cold: both were firsts in a long time for the Nebraska Association of Regular Baptist Churches' Winter Games.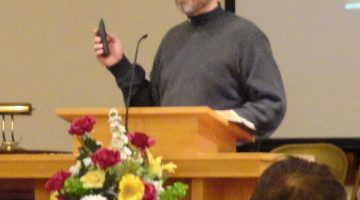 Evangel Baptist Church hosted the 19th Annual Winter Thing, an event for students attending DelMarVa Baptist Fellowship churches.
Mike Hess, GARBC national representative, presented the ministries of the GARBC at O'okala Fellowship, located on the Hamakua Coast of Hawaii.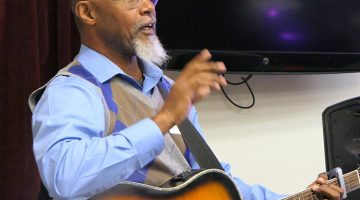 Ministry leaders and their spouses gathered for a Christian Workers' Retreat in Fresno, California.
As a means of ministering to its community, Pastor Nathan Gast and Urbandale Baptist Church actively participate in the Urbandale Food Pantry.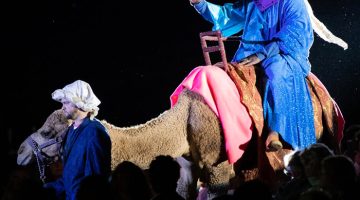 Thousands of community people attended a Christmas presentation of the gospel of Jesus Christ by Faith Baptist Church on December 15–16.
First Baptist Church of Lapeer held their third annual Bible conference on Jan. 19. The theme for this year's event was "Turning the World Upside Down."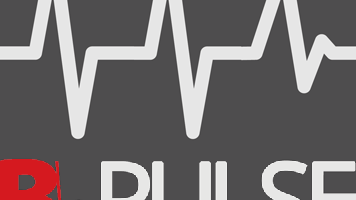 Inside this edition of Bb Pulse you'll find a number of helpful resources.
We at the Regular Baptist Resource Center express our thanks for your prayer and financial support. See what good things God has done through our …
Byron Center, Mich.—James M. Huckaby, 81, died Dec. 18, 2018, after a long illness. "Coach Huck" was a winning basketball coach, athletic director, and administrator …
MASON CITY, Iowa—Fourth grade through sixth grade is a crucial time for spiritual development. The teachers at Faith Baptist Church want to influence boys of …
The National Association of Regular Baptist Camps will begin a new Camp Executive Director training program to equip future camp leaders.
PORTLAND, Ore.—The Baptist Network Northwest sponsored an evangelistic activity giving junior- and senior-high students from churches in Oregon and Washington the opportunity to invite their …
A weeklong Missions Global Impact Celebration at Harvest New Beginnings focused on honoring and supporting missionaries.
Ohio Women for Missions held its fall meeting in conjunction with the three-day fall conference of the Ohio Association of Regular Baptist Churches.
Detroit Baptist Theological Seminary hosted its Annual E3 Pastors Conference, addressing the theme "The Pastor in the Pulpit."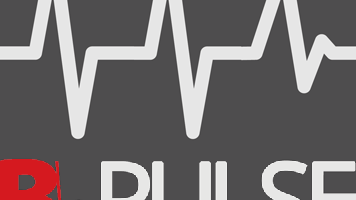 A grateful heart reflects God's goodness. November's Bb Pulse offers much for which to thank God!
"What is your expectation of God?" This opening question by keynote speaker Mike Hess set an appropriate tone for the Michigan Association of Regular Baptist Churches' 2018 Conference: "Hope in Harsh Times."
NAPERVILLE, Ill.—Pillar of Faith Baptist Church, under the leadership of Pastor Ruel Akut and Associate Pastor Brad Blissett, celebrated its 15th anniversary. Bryan Augsburger, pastor …
by Jaimee Thomason FISHERS, Ind.—"God showed up in a way that was quite unimaginable and beyond comprehension." When someone begins a conversation with this simple …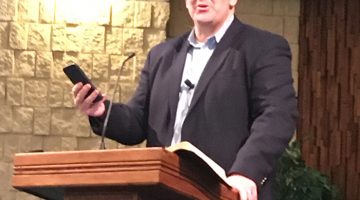 At its annual conference, the Wisconsin Association of Regular Baptist Churches discussed a historic proposal: distributing the state representative's responsibilities to two additional people.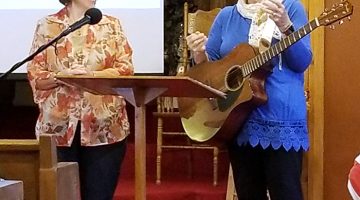 Conferees of the Nebraska Association of Regular Baptist Churches enjoyed encouraging messages from the book of Philippians at their Fall Bible Conference.
Soteria Des Moines ordained one of its own staff members, Jared Segerstrom.
Women attending California and Nevada churches enjoyed a wonderful weekend of fellowship, challenge, food, and fun.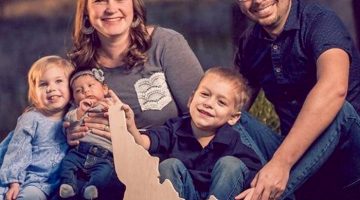 Involve Church in Idaho launched a pastoral residency program with the help of Baptist Network Northwest and Regular Baptist Church Planting.
Faith Baptist Bible College and Theological Seminary hosted its Second Annual Business Leadership Summit.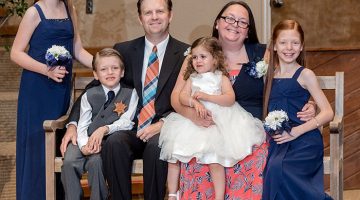 Stephen Simpson has been selected as the new president of Faith Baptist Mission.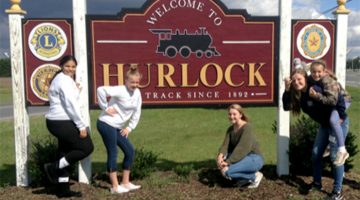 A unique event called Amazin' gRace offered teens an afternoon of fun while teaching them spiritual truths.
On its 70th anniversary, Lake Ann Camp celebrated the grand opening of its 32,000-square-foot recreation facility called the ARC.
Linda Leudaman of Women At Risk International was the keynote speaker for the 2018 DelMarVa Ladies' Retreat.
The Northeast Fellowship held its Fall Conference at First Baptist Church.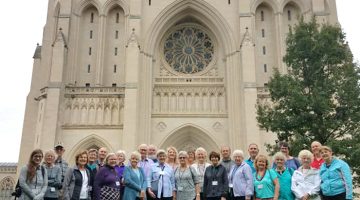 Bass Lake Camp hosted a bus trip to Washington, DC. The passengers included 29 people from four states.
"Cider-Pressin' Saints" of First Baptist Church gathered for their favorite tradition of fall: making cider.
When Pastor Mark Neal of Hamilton Hills Church heard about the tragic murder-suicide of two teachers in his community, he reached out to civic leaders to see how the church could help.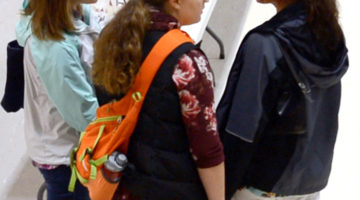 "Cultivating a True Community of Grace" was the focus of SALT Women's Conference at Lakeshore Baptist Church.
Challenges on becoming a healthy church to ready for planting a church were the emphases of conference presenters Clare Jewell and Brad Hoff.
Bethany Fellowship Annual Bible Conference attendees enjoyed the ministry of Chuck and Linda Pausley, representative and wife of the Ohio Association of Regular Baptist Churches.
Faith Baptist Bible College and Theological Seminary hosted a three-day photo camp, instructing students, faculty, and staff on photography fundamentals.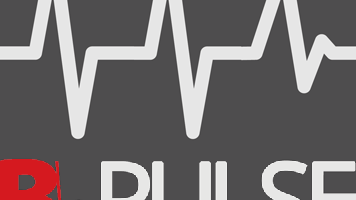 Your October Newsletter from Regular Baptist Ministries Hello, friends, As my wife, Christina, and I travel to churches, colleges, and camps, individuals ask, "Why should …
Conference highlights from DelMarVa Baptist Fellowship, featuring church planting missionaries.
IL-MO Association of Regular Baptist Churches met for their Fall conference, reflecting on "What Does It Mean to Walk with God?"
BATAVIA, N.Y.—Grace Baptist Church ordained its associate pastor, Corey Hancock, Oct. 14. Preceding the ordination, a council consisting of 23 pastors and messengers representing 15 …
Memorial Baptist Church joins forces with police to host National Night Out Against Crime.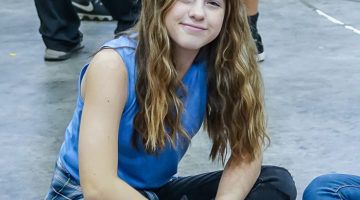 Teens participated in GO! Conference, learning the importance and "how to" of sharing their faith.
Over 500 women gathered at Iowa Regular Baptist Camp for the 2018 IARBC RENEW Conference.