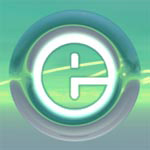 As you put your church calendar together for 2016, take special note of the far-reaching and intriguing Regular Baptist Ministries described in this issue of E-Info. Often people in association churches are unaware of how God is using all the great ministries of our association to accomplish His work. Schedule a member of our Regular Baptist Ministries administrative team to come and present a report. You might be surprised to discover how excited your people are to learn that they part of something so dynamic. Read the articles, then contact our office at garbc@garbc.org or 847.843.1600 to schedule a service.
In service with you,
John Greening
GARBC National Representative
Enjoy October 2015 E-Info:
Pray for Our Chaplains
India to Host Conferences
Putting a Song in Togolese Hearts
Association Updates: October 2015
Making Holiday Traditions Better
Save the Date: 2016 GARBC Conference
Dispensational Council Addresses Key Subject
Why Dispensationalism Matters: Adult Bible Study
Church Joins Support Team for Regular Baptist Churches
Regular Baptists around the Country
GARBC Team Itineraries
Improving Your Ministry Skills
Evangelism Training to Reach an Ever-Changing World
Strong Church Learning Lab
Evangel Arts and Crafts Share
Midwest Congress of Baptist Fundamentalists
Encouragement Conference for Pastors
Huddling with Habakkuk: OARBC Conference
Church Technology Conference
Evidence for Deity of Christ: New Gospel of John Study
Cowabunga! Now's the Time to Choose RBP!
Seeking Information Technology Personnel
Seeking Managers of Church Resources
Grand Piano for Sale
E-Info, a GARBC newsletter, communicates information about association happenings, ministry development, church events, and service opportunities. Share your ministry-related information by contacting the GARBC Resource Center. Together we can accomplish more!