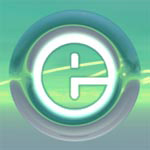 Hello, friends,
While perusing this issue of E-Info, I said to myself, Our association has a lot to offer! Over the past two decades I have been in countless churches sharing the work of the GARBC. Without fail, I have heard people say over and over, "I didn't know all that is happening." Take a few minutes to read the brief articles, then take advantage of all that is available to you. It's a good association, if I say so myself!
Serving gladly,
John Greening, National Representative
Enjoy FEBRUARY 2018 E-Info:
Taking Dr. Paul Jackson's Book into India
Church Planting Update and Prayer Request
Pray for Deployed Chaplains and Their Families
Conference Brochure Arriving in Churches
Plan Now to Attend: GARBC Conference, June 26–29
Equip Teens to Serve: Participate in Talents For Christ!
Regular Baptist Builders Club Assists Fire-Ravaged Church Members' Homes in California
Zambia Association Joins International Partnership
Regular Baptists Around the Country
Regular Baptist Ministries Team Itineraries
Improving Your Ministry Skills
Gain Momentum with Stronger Church Conferences
Newly Revised Edition: Speaking in Tongues and Divine Healing
Regional Connect Conference
Interpas Ministries: Help with Interim Pastorates
Refresh: A Conference for Christian Leaders and Spouses
Classic Messages by David Nettleton and Joseph M. Stowell
Camping Fun for Kids: RBP's VBS!
Total Transformation: New RBP Women's Study
GARBC Announces Insurance Resource for Churches
E-Info, a GARBC newsletter, communicates information about association happenings, ministry development, church events, and service opportunities. Share your ministry-related information by contacting the GARBC Resource Center.