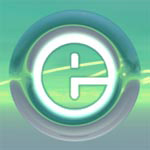 Hello, friend,
In this month of giving thanks to the Lord, I am especially grateful for the friendship of colleagues nationally and internationally. The bond we share as pastors, chaplains, and ministry leaders is not to be taken lightly.
Let's take time out of our busy schedules to encourage and help one another. Note the good things that are happening among us in November's E-Info. Together we are better!
With gratitude,
John Greening
GARBC National Representative
Enjoy November 2015 E-Info:
The Gift of a Sign
From Manning Brown, Director of Regular Baptist Chaplaincy
Regular Baptist International Provides Resources for Burmese Children
Bringing Children in Manipur to Jesus
Association Updates: November 2015
Christmas Treats That Last!
Baptist Bulletin New Subscribing Churches
Council of 18 to Meet
Regular Baptist International Linking Partners Together
Articles Coming to You: November/December Baptist Bulletin
Baptist Builders Club in Ohio
Demolition Slideshow of Former Resource Center
Regular Baptists around the Country
GARBC Team Itineraries
Improving Your Ministry Skills
Book Recommendation from RBP Publications
Ministry Enrichment Conference for Pastors
Church Technology Conference
Teacher Training in Hilton Head
Plan Now for 2016 GARBC Conference, June 28—July 1
Our Sovereign God Women's Bible Study
Regular Baptist Ministries Job Openings
Anniversary Invitation from Sunrise Valley Baptist Church
E-Info, a GARBC newsletter, communicates information about association happenings, ministry development, church events, and service opportunities. Share your ministry-related information by contacting the GARBC Resource Center. Together we can accomplish more!