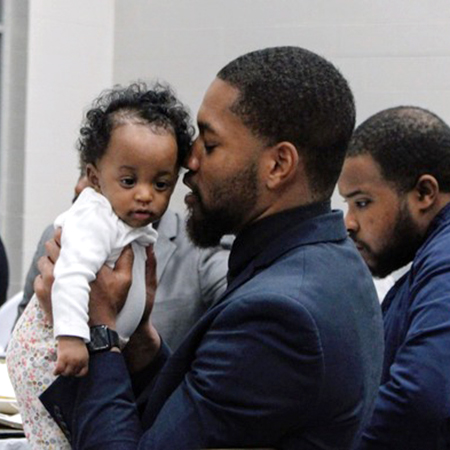 ALTON, Ill.—Brown Street Baptist Church gathered for a Thanksgiving dinner Nov. 3 to "rejoice in God's provision and reflect on His blessings to us over the last year."
The church invited missionary Chris Brown to speak. Chris is pastor of The House of the Lord, a church he planted this year in Ferguson, Missouri. He and his wife, Kaitlin, are also church planters with ABWE's EveryEthne ministry, which helps church planters and pastors in North America reach entire communities, not just one segment of those communities, with the gospel.
"Oftentimes when the name Ferguson is mentioned, it stands with a bad connotation," Chris says. "The same could have been said about me in the past, but the Lord has changed me. And I know the Lord can do the same for Ferguson."
The Browns' "bold vision to bring the gospel into hurting Ferguson, Mo., is already bearing fruit among those most affected by fatherlessness and spiritual hunger," ABWE says.