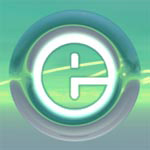 Hello, friend,
Kids and church Christmas events go together like presents and colorful wrapping paper. Usually when church events involve kids, the post-event scene looks like a home's living room on Christmas morning after the presents are unwrapped. But the mess is worth it. Solomon said in Proverbs 14:4, "Where there are no oxen are the trough is clean but much increase comes by the strength of the ox." The work involved in hosting church Christmas events involving kids may take a lot out of you, but keep in mind that the end result is kids growing up grounded in the truth of Christmas. Merry Christmas!
Joyfully yours,
John Greening
GARBC National Representative

Enjoy DECEMBER 2015 E-Info:
Christmas Gifts That Last!
Supporting International Discipleship in the New Year
Association Updates: December 2015
Council of 18 Meeting Report by John Greening
Regular Baptist Chaplaincy Ministry in Churches
RBP Advent Readings Available to You
Support GARBC Staff
Baptist Builders Club Provides Grants to Churches
New Staff Member Joins Regular Baptist Ministries Team
Regular Baptists around the Country
GARBC Team Itineraries
Improving Your Ministry Skills
Save the Date! 2016 GARBC Conference
Two Articles of Interest
2016 Christian Workers Retreat
Refresh Conference for Pastors and Wives
MARBC Conference Messages
RBP Clearance Sale
Regular Baptist Ministries Openings
Ohio Searches for Next State Representative
Anniversary Invitation from Sunrise Valley Baptist Church
E-Info, a GARBC newsletter, communicates information about association happenings, ministry development, church events, and service opportunities. Share your ministry-related information by contacting the GARBC Resource Center. Together we can accomplish more!