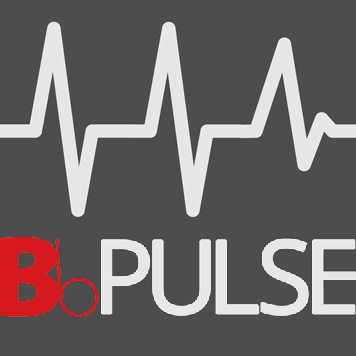 Hello, friend,
Reading through the book of Acts reminds me of how the church can thrive in undesirable circumstances. Despite persecution and doctrinal error, the first-century church multiplied exponentially. Just as in the early church, we're seeing the proclamation of the gospel working in powerful ways today. Despite the continued limitations on churches from physically gathering, people are still hearing the gospel and the saints are being built up into the image of Christ. During this unique time, may God use you in great ways to carry out His work!
Mike Hess
GARBC National Representative
May 2020 Bb Pulse is ready to view!
Association Updates
2020 GARBC Conference: Join Us Virtually!
Ministry News
Mike Hess: Churches Press on in Time of Limitations
Mark Johnson: Financial Ministry Assistance
Manning Brown: Chaplains Respond to COVID-19 Needs
David Gunn: No Contest: Overcoming a Competitive Spirit Preorder Available
Chris Hindal: International Ministry Sends VBS Digitally to India
Clare Jewell: Filipino Church Plants Hispanic Church
Praying for COVID-19
Regular Baptist Events Across the USA
Regular Baptist Administrative Team Itineraries
Improving Your Ministry Skills
Mike's Picks: Resources for Ministry
"The Church Praying" by 9Marks
"In Curbside Vote, Church Calls Pastor"
"Originalism" by David Gunn
Virtual GARBC Conference Video
Kids4Truth Offers Family Resources
Pandemic Brings out Churches' and Camps' Creativity
Free Audio Devotions for the Family
Classifieds
Disciple Your Kids
Strong Students, Strong Future!
Job Openings
Production Assistant
Assistant Editor
Customer Service Representative
Administrative Assistant to the National Representative
Art Director
Bb Pulse, a GARBC newsletter, communicates information about association happenings, ministry development, church events, and service opportunities. Share your ministry-related information by contacting the GARBC Resource Center.
Archives by date:
March 2020
February 2020
January 2020
December 2019
November 2019
October 2019
September 2019
August 2019
July 2019
June 2019
May 2019
April 2019
March 2019
February 2019
January 2019
November 2018
October 2018
September 2018

Archives by category:
Association Updates
Improving Your Ministry Skills
Classifieds
Archives of E-Info, a GARBC newsletter published in 2007–2018, are available here.