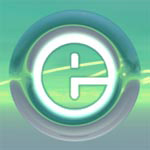 I remember taking our kids to an amusement park when they were young. At the beginning of the day, they couldn't figure out where to start. There were just too many good rides!
Although the ministry certainly is no day in an amusement park, there are plenty of good endeavors from which to choose. While you are scanning E-Info, make sure to notice "From Our Knees," a 30-day prayer campaign to seek God's help in multiplying churches. Would you commit to signing up for this prayer event?
Your friend,
John Greening
Regular Baptist Churches National Representative
Enjoy SEPTEMBER 2016 E-Info:
West Virginia Churches Recovering from Facility Damage
RBP International Explores Expanding into Hong Kong
Association Updates: September 2016
From Our Knees: 30-Day Prayer Campaign
Ch. (LTC) Rich Garvey Ministers to Army Cadet Command
International Leaders Meet at Resource Center
Remarkable Facts from Recent Baptist Bulletin Renewals
Regular Baptists Around the Country
GARBC Team Itineraries
Improving Your Ministry Skills
New from RB Church Planting: Church Planter Assessment
Baptist Bulletin Addresses Issues of Today
Baptist Fellowship Press Services Today's Urban Church
"Stronger Churches" Video: Regular Baptist Ministries Under 5 Minutes
Upcoming Regional Conference Feature Enriching Topics
The Gifts of Christ: Ladies' Bible Study Now Available
Kids4Truth Clubs: A Great Program for Your Church
E-Info, a GARBC newsletter, communicates information about association happenings, ministry development, church events, and service opportunities. Share your ministry-related information by contacting the GARBC Resource Center.