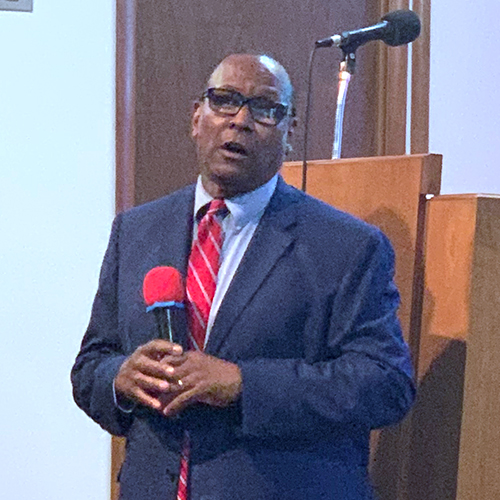 KANSAS CITY, Mo.—Faith Fellowship Baptist Church welcomed Mike Hess, GARBC national representative, to speak in its worship service Oct. 10.
Ulysses Bestey Sr. has served as pastor of this church for many years. Mike met him about a decade ago when Mike was pastor of Calvary Baptist Church, Mount Pleasant, Iowa. Pastor Bestey had spoken at Calvary Baptist a few times when Mike was pastor, and in 2014 both men spoke at a men's conference at Blair Ridge Baptist Church, Cedar Rapids, Iowa.
"I was always richly encouraged and left with a greater zeal and passion for the Lord," Mike told the congregation. "Your pastor seems to have that effect on people."
On Mike's recent visit to Faith Fellowship Baptist Church, he was greatly encouraged once again.
The church is "passionate for the Lord and the gospel," Mike says. "Pastor Bestey and this church body continue to persevere to reach their surrounding community with the gospel. It's a blessing to have this dear church in fellowship with the GARBC."