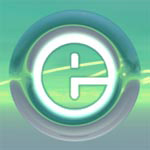 Regular Baptist Churches is aiming high in reaching communities with the gospel by launching a major new church planting initiative. To achieve that aim, I am thrilled to announce Clare Jewell as our new national church planting coordinator. Clare will be assisting our churches in developing multiple church plants across the country. Church planting is not for sissies! It is an exhausting and exciting process. I'm learning what it takes by serving in a church plant. Get to know Clare. This month's E-Info introduces him. "Together We Can Church Plant More!"
Your friend,
                                                                                                                                                                                                                                                                                                                                                                                                             John Greening
Regular Baptist Churches National Representative
Enjoy MAY 2016 E-Info:
Record Number of Internationals Expected at GARBC Conference
 Military Chaplains in Deployment
Apologetics Project: Joyful Defense
GARBC Conference: You'll Be Glad You Came!
Conference Links for Information You Need
Regular Baptist Churches Takes Big Step in Church Planting
Growing Churches Module
An Invitation to Dessert
Join Regular Baptist Builders Club for Lunch
Great Learning Opportunity: Messianic Theme in Old Testament Module
GARBC Team Itineraries
Regular Baptists around the Country
Improving Your Ministry Skills
"Proclaiming Christ from the Old Testament": GARBC Conference Speakers
GARBC Conference to Feature Museum Exhibit of Artifacts
Conference Workshops of Value to You
Great Learning Opportunity: Messianic Theme in Old Testament Module
LYFE Women's Conference
Theology and Practice of Evangelism Conference
Fallacy in High Church Teaching
Scripture Memory Made Easy
Missionary Home for Rent
Housing for People in Ministry
E-Info, a GARBC newsletter, communicates information about association happenings, ministry development, church events, and service opportunities. Share your ministry-related information by contacting the GARBC Resource Center. Together we can accomplish more!