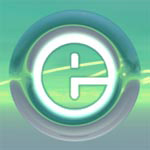 The start of the school year means that school districts must have budgets in place. It is possible to have teachers, students, buildings, and materials, but without the funding, schools can't open. Church planting requires planters, people, facilities, and materials, but without funding, good intentions cannot materialize. Regular Baptist Builders Club is now accepting grant applications for church plants. Sept. 1 is the submission deadline. As is often the case, vision requires funding. For more info, see "Financial Assistance for Church Plants" in this issue of E-Info.
Partnering with you,
John Greening, National Representative
Enjoy AUGUST 2017 E-Info:
Chaplains Minister in Times of Crisis
Church in India Needs Baptistry
Help Church Planting Take Root
Regular Baptist Ministries Presents Stronger Church Conference
National Representative Search
Financial Assistance for Church Plants
Gearing Up for International Partnership Conference
GARBC Conference Videos
Coming Soon: 2017–18 Church Directory
Regular Baptists Around the Country
Regular Baptist Ministries Team Itineraries
Improving Your Ministry Skills
Taking the Great Commission Challenge
Introduction to Biblical Counseling Module
Ministerial Apprentice Program
Church Safety Preparedness
VBS 2018: Camp Moose-on-the-Loose!
Benefits of Being in Regular Baptist Churches
High School Seeking Math Teacher
Employment Openings at Regular Baptist Ministries
E-Info, a GARBC newsletter, communicates information about association happenings, ministry development, church events, and service opportunities. Share your ministry-related information by contacting the GARBC Resource Center.