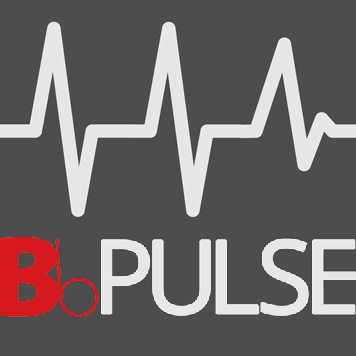 Hello, friend,
In just a few weeks we'll be welcoming the first day of spring. Flowers will bloom. Easter celebrations will take place. The weather will warm up. And we will be reminded that even though seasons change, our God remains forever unchangeable and faithful. We desire as a fellowship to help your church ministry become more effective in making disciples for God's glory. I pray that this issue of Bb Pulse will be a great encouragement to you and will equip you to point others to Christlikeness.
Mike Hess
GARBC National Representative
March 2020 Bb Pulse is ready to view!
Association Updates
Council of 18 Nominations Open
Excellent Instruction: GARBC Conference Modules
Increase Relevancy in Your Preaching
Interpreting Scripture Well
When Adult Children Wander
Ministry News
Mike Hess: No Contest: Overcoming a Competitive Spirit
Mark Johnson: Looking at Accomplishments "by the Numbers"
Manning Brown: Opening Doors in Police Department
David Gunn: Understanding and Applying All of Scripture

Chris Hindal: Introducing Regular Baptist Press International in Papua New Guinea
Clare Jewell: Finalizing Regular Baptist Builders Club Initiatives
Announcing Christian Character Scholarship Recipients
Regular Baptist Events Across the USA
Regular Baptist Administrative Team Itineraries
Improving Your Ministry Skills
Mike's Picks: Resources for Ministry
"Hijacking of Fundamentalism" by Joel Tetrau
"Above Reproach: The First Requirement for Christian Leaders" by David Mathis
GARBC Conference: Registration Open
"Running on Empty" by Clare Jewell
GARBC Conference to Feature Outstanding Speakers
March/April Baptist Bulletin: The Limits of Science
Men Modeling the Master Conference
Church Ministries Conference
Developing a Disciple-Making Culture in Your Church
Classifieds
Train Your Teachers
Buy RBP Materials in Bulk and Save
Job Openings
Production Assistant
Assistant Editor
Customer Service Representative
Administrative Assistant to the National Representative
Art Director
Job Opening: CSU Business Administration Department Chair
Bb Pulse, a GARBC newsletter, communicates information about association happenings, ministry development, church events, and service opportunities. Share your ministry-related information by contacting the GARBC Resource Center.
Archives by date:
February 2020
January 2020
December 2019
November 2019
October 2019
September 2019
August 2019
July 2019
June 2019
May 2019
April 2019
March 2019
February 2019
January 2019
November 2018
October 2018
September 2018

Archives by category:
Association Updates
Improving Your Ministry Skills
Classifieds
Archives of E-Info, a GARBC newsletter published in 2007–2018, are available here.