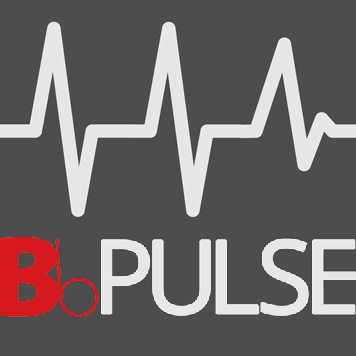 Hello, friends,
Ministry is a terrible place to go it alone. For pastors and wives and church leaders, Regular Baptist Churches proves to be a great blessing, as it provides opportunities to build relationships with others serving in local church ministry. I pray that Regular Baptist Churches continues to provide a network for you to build close friendships centered on mutual encouragement, loving accountability, and the sharing of resources. I hope Bb Pulse serves you well as it connects you with practical resources that are relevant to your ministry setting.
Serving with you,
Mike Hess
GARBC National Representative
APRIL 2019 Bb Pulse is ready to view!

Association Updates
Mike Hess: Making Connections
David Gunn: Evidence for the Resurrection
Manning Brown: Applications Increase
Chris Hindal: Partnership Grows
Clare Jewell: Revitalizing Churches
Regular Baptists Across the States
Regular Baptist Administrative Team Itineraries
Improving Your Ministry Skills

Mike's Picks: Resources for Ministry
Baptist Bulletin Podcast Offers Stimulating Discussions
Preconference Modules Address Church Revitalization
Northwest Conference: Church in Post-Christian Society
Early Bird Conference Registration Saves $$
Make Discipleship a Priority
Giddyup Junction VBS: Teacher and Kid Friendly
Church Seeking Pastoral Assistant
Maryland Church Seeking Senior Pastor
Bb Pulse, a GARBC newsletter, communicates information about association happenings, ministry development, church events, and service opportunities. Share your ministry-related information by contacting the GARBC Resource Center.
Archives of E-Info, a GARBC newsletter published 2007–2018, are available here.
Archives by date:
March 2019
February 2019
January 2019
November 2018
October 2018
September 2018