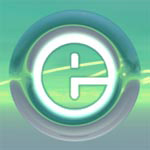 Hello, friends,
I just reviewed the 2018 GARBC Conference program before it goes to the printer. The conference lineup is terrific. The speakers are top-notch expositors of the Word. The modules will be practical and helpful for advancing local churches. The exhibitors will offer valuable resources to benefit churches. And the presentations of special ministries will impress you with the work of the association. As the conference highlight, the association will present Mike Hess for the churches' confirmation as the next national representative. This conference is a must-attend! See you in Fishers, Indiana, June 26–29.
Pray for 2018 GARBC Conference, June 26–29
Encourage Missionaries in Europe
Physical and Spiritual Needs in Southern India
2018 GARBC Conference: A Valuable Time for Everyone!
Mike Hess, National Representative Candidate
An Invititation to Fellowship in the Association
New Course! Church through the Ages: Staying True to God's Way
New Couples' Bible Study by the Greenings
Regular Baptist Builders Club Expands Revitalization
Two Invitations to Lunch
Regular Baptist Ministries Team Itineraries
Improving Your Ministry Skills
May/June Baptist Bulletin: A Must-Read!
Listen to Messages by H. O. Van Gilder and Jack Jacobs
Preconference Training: Ministering in a Politically Polar Environment and to Transgender People
Preconference Training: Reaching People and Growing Your Church
Preconference Module: Strategic Planning
GARBC Conference Module: Turning Guests into Family

LYFE Women's Conference
School of Church Planting
Pastor Seeking Participants for Teens' Spiritual Development Survey
Redeemed: Women's Study on Book of Ruth

Total Transformation: Women's Bible Study
Brotherhood Mutual: Insurance Provider for GARBC Churches
E-Info, a GARBC newsletter, communicates information about association happenings, ministry development, church events, and service opportunities. Share your ministry-related information by contacting the GARBC Resource Center.