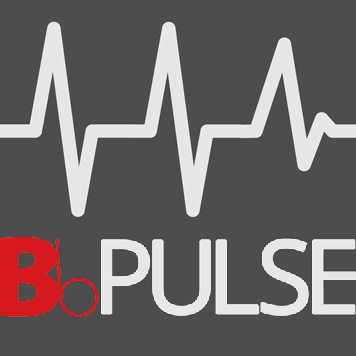 Hello, friend,
Happy New Year! As 2020 begins, you probably have endeavors that you would like to accomplish, as do I. A goal that has been on my heart is for churches in our association to become more financially involved with the GARBC. As of now, approximately 200 churches out of 1,200+ churches give on a consistent basis to the GARBC. My goal is for 220 new churches in 2020 to begin giving to the fellowship on a regular basis or donate a onetime gift. By churches lending financial support, our leadership team will be able to tackle numerous initiatives that God has placed on our hearts. Please view the following video and prayerfully consider supporting the association.
Thank you!
Mike Hess
GARBC National Representative
January 2020 Bb Pulse is ready to view!
Association Updates
New Year's Greeting from National Rep. Mike Hess
2020 GARBC Conference on Perspective: Finding Contentment
Baptist Bulletin Addresses Pastoral Communication
Ministry News
Mike Hess: Reengaging Churches with Association
Mark Johnson: Committing to Pastor's and Staff's Retirement Security
Manning Brown: Placing More Chaplains on the Field
David Gunn: Sharing the Gospel through Big Fish Bay VBS

Chris Hindal: Helping Manipur Pastor Accomplish Ministry
Clare Jewell: Reproducing Disciples, Leaders, and Churches
Regular Baptist Events Across the USA
Regular Baptist Administrative Team Itineraries
Improving Your Ministry Skills
Mike's Picks: Resources for Ministry
The Importance of Pastoral Tone
4 Goals for GARBC in 2020
Caution Regarding "Orthodoxy Trolls"
Refresh Your Outlook at GARBC Conference
Big Fish Bay: Reach Kids through RBP's VBS
New GARBC Church Directory: Keep Connected
Regional Meeting Addresses Pastoral Sabbaticals
Leadership Forum: Biblical Counseling
Online Degree Options Expand
Refresh Conference for Christian Leaders and Spouses
Classifieds
Improving Your Sunday School
Outreach and Evangelism Resources
Job Openings
Production Assistant
Assistant Editor
Customer Service Representative
Administrative Assistant to the National Representative
Art Director
Bb Pulse, a GARBC newsletter, communicates information about association happenings, ministry development, church events, and service opportunities. Share your ministry-related information by contacting the GARBC Resource Center.
Archives of E-Info, a GARBC newsletter published in 2007–2018, are available here.
Archives by date:
December 2019
November 2019
October 2019
September 2019
August 2019
July 2019
June 2019
May 2019
April 2019
March 2019
February 2019
January 2019
November 2018
October 2018
September 2018

Archives by category:
Association Updates
Improving Your Ministry Skills
Classifieds