Faith Baptist Church celebrated its 50th anniversary, with former pastors in attendance.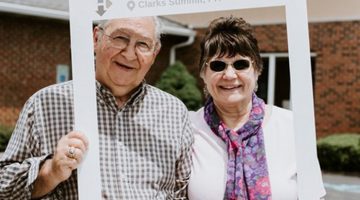 Heritage Baptist Church celebrated its 50th anniversary with both indoor and outdoor events.
CrossPoint Fellowship Church held its outdoor church service called Church in the Park.
Women of Faith Baptist Church enjoyed the opportunity to serve their community by making dinner and brunch at a local Ronald McDonald House.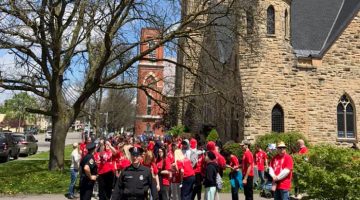 Faith Baptist Church participated in its community's Mental Health Awareness Walk and later sponsored a community picnic.
New Life Baptist Church hosted a seminar titled "You Really Can Change: God's Strategies for Heart Change." Mike Hess, GARBC national representative, taught the three-hour event.
Seniors from more than 20 Regular Baptist churches in Ohio enjoyed a luncheon at Skyview Ranch May 9.
Ten camp directors and their wives from around the country met at the Regular Baptist Ministries Resource Center for a two-day meeting.
Three Ohio churches convened to partner with Bearing Precious Seed to complete a Bible publishing and shipping project.
Ohio Women for Missions celebrated its 90th anniversary at its spring meeting.
Men from Indiana churches attended a men's retreat at Twin Lakes Camp and Conference Center.
Hundreds of people from Ohio churches met at First Baptist Church for the annual gathering of the Hebron Association of Regular Baptist Churches.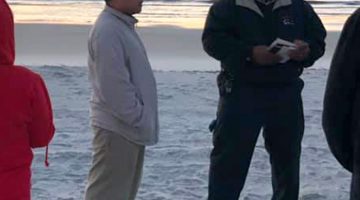 On Easter Sunday, members of San Meteo Baptist Church met at a nearby beach for an early morning worship service.
Calvary Baptist Church hosted the Baptist Network Northwest's Annual Refine Ministry Conference, a conference dedicated to encouraging and equipping church members and leaders.
A year of prayerful preparation and core team building resulted in a fantastic launch of Branch Life Church.
Emmanuel Baptist Church of Warrenville honored Dale and Shirley Williams for 30 years of ministry at the church.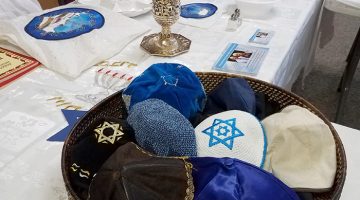 First Baptist Church celebrated the Jewish Passover Seder on Good Friday.
Immanuel Baptist Church held a Good Friday service with three additional west-side Columbus churches.
Memorial Baptist Church hosted the 2019 Church and Culture Conference on "Unpacking Forgiveness," the name of a book by Chris Brauns.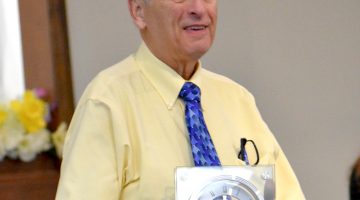 Grace Church honored its treasurer, Allen Gipson, for 60 years of service.
The California Association of Regular Baptist Churches celebrated its 90th anniversary during its Annual Bible Conference.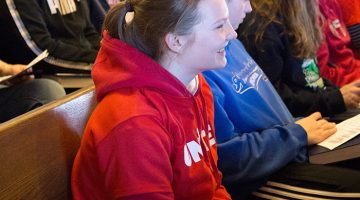 Students and leaders from 12 churches gathered at First Baptist Church for the Unite Annual Youth Rally—a day filled with activities, fellowship, food, music, and Bible teaching.
"Church Forward: Embrace the Possibilities of the 21st Century" was the theme of the Illinois/Missouri Association of Regular Baptist Churches Spring Conference.
First Baptist Church has begun a new ministry to encourage children and teens to serve in the church.
Attendees of the Iowa association's annual conference also attended a Youth Ministries Roundtable.
Three times a year, members of Daniels Road Baptist Church get together for a fun-filled three-day crafting event called Scrap and Yak.
Branch Life Church hosted a successful Community Night at a local gathering place, the Pottstown Carousel.
At the end of January, pastors from Baptist Network Northwest drove to the mountain retreat city of McCall, Idaho, where Camp Pinewood awaited them.
The Rocky Mountain Association of Regular Baptist Churches held its annual conference March 21–22 at Reformation Baptist Church.
West Cannon Baptist Church is hosting a Biblical Counseling and Discipleship Training Conference in partnership with Faith Biblical Counseling Ministries, Lafayette, Indiana.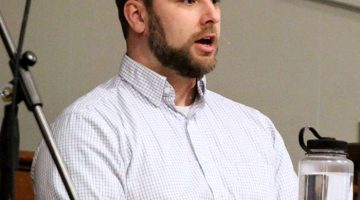 Brown Street Baptist Church ordained its assistant pastor, Eric Lloyd, on Sunday, March 17.
Olivet Baptist Church invited Marrena Ralph, Kids4Truth Clubs specialist, to lead a special Kids4Truth Clubs event.
The Grand Rapids Association of Regular Baptist Churches held its Annual Church Ministries Conference at Calvary Baptist Church.
Faith Baptist Church joined a Nepali congregation for a combined church service.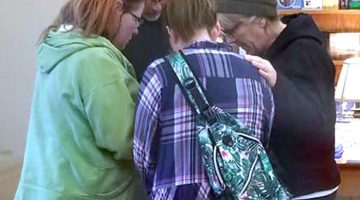 All the churches in the Nebraska Association of Regular Baptist Churches have been accounted for regarding this month's catastrophic flooding.
This year's Men Modeling the Master Conference was an impactful day for men eager for growth and change.
First Baptist Church ordained Joshua Butler. He has been associate pastor of youth ministries at First Baptist Church since July 2012.
Each year on the first Saturday in March, First Baptist Church has the privilege of hosting men from around Ohio to spur them on to a deeper relationship with the Lord.
The DelMarVa Baptist Fellowship held its quarterly conference at Grace Baptist Church March 10–12.
Over 140 men from northeast Ohio converged upon First Baptist Church for the First Annual Man Up Conference.
Brown Street Baptist Church's missions conference focused on believers' "Greater Responsibility" to preach the gospel around the world as well as locally.
Grace Baptist Church sent a missions team to Hospital of Hope in Mango, Togo.
Each February hundreds of men gather for a Friday and Saturday Bible conference of the Northeast Fellowship.
Some of the coldest temperatures in the history of Iowa were not enough to disrupt the Fourth Annual Refresh Conference at Faith Baptist Bible College and Theological Seminary.
The Mid-Winter Couples' Retreat cut through the cold of this winter to give some warmth and light from God's Word to married couples in Iowa.
Calvary Baptist Church hosted a conference for Upper Peninsula church leaders.
In Indiana, Faith Church has opened its third community center in an effort to meet both the physical and spiritual needs of the people who call Lafayette and West Lafayette home.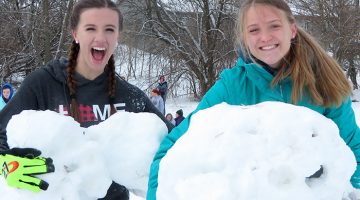 Snow and cold: both were firsts in a long time for the Nebraska Association of Regular Baptist Churches' Winter Games.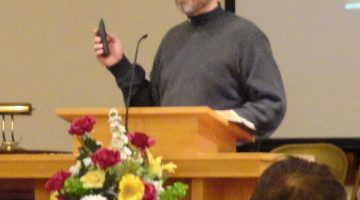 Evangel Baptist Church hosted the 19th Annual Winter Thing, an event for students attending DelMarVa Baptist Fellowship churches.
Mike Hess, GARBC national representative, presented the ministries of the GARBC at O'okala Fellowship, located on the Hamakua Coast of Hawaii.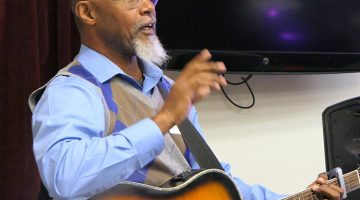 Ministry leaders and their spouses gathered for a Christian Workers' Retreat in Fresno, California.
As a means of ministering to its community, Pastor Nathan Gast and Urbandale Baptist Church actively participate in the Urbandale Food Pantry.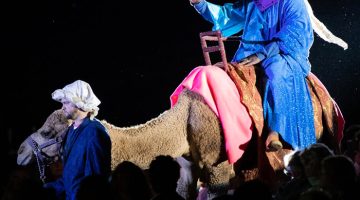 Thousands of community people attended a Christmas presentation of the gospel of Jesus Christ by Faith Baptist Church on December 15–16.
First Baptist Church of Lapeer held their third annual Bible conference on Jan. 19. The theme for this year's event was "Turning the World Upside Down."

VACAVILLE, Calif.—Gerald Lee Harder, 67, longtime pastor of Elmira Baptist Church, died on Dec. 15, 2018. He was known in his congregation for his uncompromising …
We at the Regular Baptist Resource Center express our thanks for your prayer and financial support. See what good things God has done through our …
MASON CITY, Iowa—Fourth grade through sixth grade is a crucial time for spiritual development. The teachers at Faith Baptist Church want to influence boys of …
PORTLAND, Ore.—The Baptist Network Northwest sponsored an evangelistic activity giving junior- and senior-high students from churches in Oregon and Washington the opportunity to invite their …
A weeklong Missions Global Impact Celebration at Harvest New Beginnings focused on honoring and supporting missionaries.
Ohio Women for Missions held its fall meeting in conjunction with the three-day fall conference of the Ohio Association of Regular Baptist Churches.
"What is your expectation of God?" This opening question by keynote speaker Mike Hess set an appropriate tone for the Michigan Association of Regular Baptist Churches' 2018 Conference: "Hope in Harsh Times."
NAPERVILLE, Ill.—Pillar of Faith Baptist Church, under the leadership of Pastor Ruel Akut and Associate Pastor Brad Blissett, celebrated its 15th anniversary. Bryan Augsburger, pastor …
by Jaimee Thomason FISHERS, Ind.—"God showed up in a way that was quite unimaginable and beyond comprehension." When someone begins a conversation with this simple …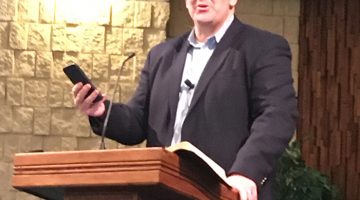 At its annual conference, the Wisconsin Association of Regular Baptist Churches discussed a historic proposal: distributing the state representative's responsibilities to two additional people.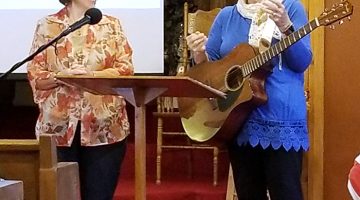 Conferees of the Nebraska Association of Regular Baptist Churches enjoyed encouraging messages from the book of Philippians at their Fall Bible Conference.
Soteria Des Moines ordained one of its own staff members, Jared Segerstrom.
Women attending California and Nevada churches enjoyed a wonderful weekend of fellowship, challenge, food, and fun.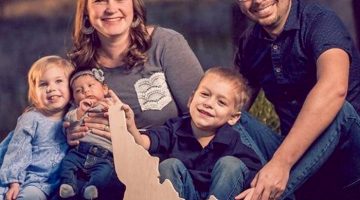 Involve Church in Idaho launched a pastoral residency program with the help of Baptist Network Northwest and Regular Baptist Church Planting.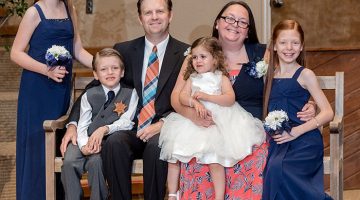 Stephen Simpson has been selected as the new president of Faith Baptist Mission.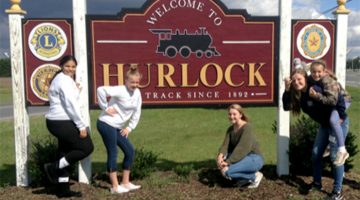 A unique event called Amazin' gRace offered teens an afternoon of fun while teaching them spiritual truths.
Linda Leudaman of Women At Risk International was the keynote speaker for the 2018 DelMarVa Ladies' Retreat.
The Northeast Fellowship held its Fall Conference at First Baptist Church.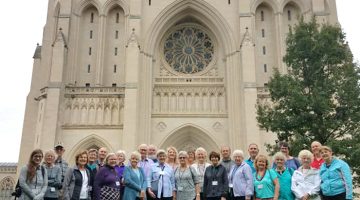 Bass Lake Camp hosted a bus trip to Washington, DC. The passengers included 29 people from four states.
"Cider-Pressin' Saints" of First Baptist Church gathered for their favorite tradition of fall: making cider.
When Pastor Mark Neal of Hamilton Hills Church heard about the tragic murder-suicide of two teachers in his community, he reached out to civic leaders to see how the church could help.
BATAVIA, N.Y.—Grace Baptist Church ordained its associate pastor, Corey Hancock, Oct. 14. Preceding the ordination, a council consisting of 23 pastors and messengers representing 15 …
Memorial Baptist Church joins forces with police to host National Night Out Against Crime.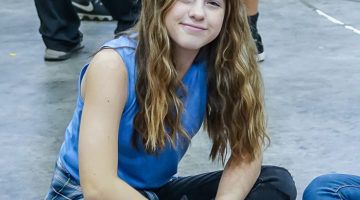 Teens participated in GO! Conference, learning the importance and "how to" of sharing their faith.
Independent Baptist Church honored Pastor Donn Hauser and his wife, Lynn, for ministering at the church for 25 years.
Seniors from the Hebron Association of Regular Baptist Churches enjoyed a trip in Branson, Missouri.
COLORADO SPRINGS, Colo.—Rustic Hills Baptist Church, Colorado Springs, Colorado, hosted a Bible and Science Seminar with Dr. George Matzko of Bob Jones University. Matzko is …
Crosspoint Fellowship Church, in partnership with individuals and businesses, hosted a golf scramble in honor of their community's volunteer fire and police departments.
AURORA, Colo.—Men attending Airport Boulevard Baptist Church enjoyed a three-day retreat at a campground. The men fished, cooked meals, and dug into God's Word together. …
A day of fellowship marked the 150th anniversary of First Baptist Church.
Camp Fairwood celebrated its 50th anniversary of hosting its Laymen's Retreat.
Branch Life Church, planted in 2018, conducted its first baptisms.
The Northeast Fellowship has called Brian King to serve as associate director.
Calvary Baptist Church has installed Kristopher England as assistant pastor.
At Urbandale Baptist Church, Camp Moose on the Loose Vacation Bible School was a hit for "campers" and staff alike.
TROY, Ohio—Grace Baptist Church welcomed Chuck Pausley as its associate pastor of family discipleship. Chuck was pastor of student ministries at Berean Baptist Church, Portage, …
Immanuel Baptist Church held a send-off service for John and Tabitha Groeneveld, who will be serving as medical missionaries in Togo, West Africa.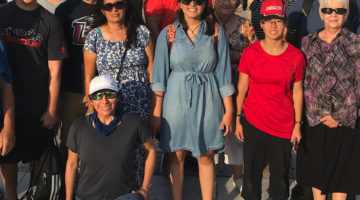 Peace River Baptist Church extended its missions outreach by serving in Israel for a week.
Vacation Bible School is a busy but blessed week at Harvest New Beginnings Church.
North Court Baptist Church considers itself privileged to have as members four retired pastors and their wives.
Pastor Ken Petzold has retired from First Baptist after ministering there since 2013.
Fathers and sons­—and grandfathers and grandsons, and uncles and nephews too—enjoyed a two-day fishing retreat at Camp Gilead.
Grace Baptist Church celebrated its 50th anniversary, praising God for His faithfulness in and through the church.
The Northeast Fellowship hosted its annual youth conference, traditionally known as Youth Seminars.
Calvary Baptist Church hosted a Church and Culture Conference on "Sharing Christ in a Politically Correct Environment."
Breesport Baptist Church hosted the Spring Ministry Conference of the Northeast Fellowship.
The Annual Refine Ministry Conference of the Baptist Network Northwest highlighted the theme "Founded on the Word, Focused on the World."
In hosting a Bible conference for the California state association, Westwood Baptist Church learned that hosting a conference can be more blessed than attending.
The neighborhood of Bethany Baptist Church is a favorite for local first responders to work in, because inside Bethany Baptist, they have a comfortable haven where they can rest and recharge.
First Baptist Church held its second ever outreach to those who love hunting and the outdoors.
Tri County Baptist Church's Spring Fling brought fun entertainment and a spiritual challenge for women in the church and community.
Calvary Baptist Church is celebrating the calling of Jack Austin as pastor.
With 13 churches represented, 80 men from Southern California gathered at Victory Ranch for the Spring Men's Retreat.
Shawnee Hills Baptist Church hosted a drive-through prayer ministry for its community. The ministry's motto: "Come as you are. Stay in your car!"
The Iowa Association of Regular Baptist Churches met for its annual meeting at Calvary Baptist Church.
Fellowship Baptist Church hosted the spring meeting of the Sunshine State Ladies' Fellowship.
Men from 14 Michigan churches attended Men Modeling the Master, a one-day seminar sponsored by the Eastern regional association of the Michigan Association of Regular Baptist Churches.
A church that cares for its missionaries can make a difference—not only around the world, but in the lives of the missionaries.
Emmanuel Baptist Church hosted a missions emphasis based on the book Radical: Taking Back Your Faith from the American Dream.
A DelMarVa Baptist Fellowship conference discussed the role of churches as they reach out to members of the military as well as veterans in their communities.
CARROLL, Iowa—Single adults throughout Iowa came to the city of Carroll for Faith Baptist Church's winter singles' event. From 3:00 to 8:00 p.m., 30 men …
Meridian First Baptist Church celebrated half a century of ministry.
Grace Baptist Church welcomed Rob Tahtinen as assistant pastor.
Brown Street Baptist Church in Illinois has called Greg Linscott as pastor.
Calvary Baptist Church's retreat for couples offered solid Biblical teaching on God's design for the marriage.
Pastors of Regular Baptist churches across the Midwest met at Harvest New Beginnings for the annual Regional Connect Worship Conference.
Grace Baptist Church expressed its profound appreciation for teachers and leaders through ENGAGE, an encouraging and enriching conference.
Girls living in an orphanage in South Africa will have new dresses to wear, thanks to the ladies of Unadilla Forks Baptist Church.
"Responding to Mental Illness in the Church" was the topic of the recent Breakpoint monthly pastors' gathering of the Grand Rapids Association of Regular Baptist Churches.