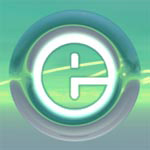 I make it a regular practice to read the business section of the Chicago Tribune each morning. I find it of special interest to read about the launching of start-up companies and new product ventures. Starting something new is a big undertaking. I am impressed when someone is able to pull it off. In this issue of E-Info, you will read news of new start-up ministry initiatives that are either being explored (internationally) or already launched (stateside). This is big news because these start-ups can result in getting the Word of God into more lives. Read to learn what is happening. Pray with us as we endeavor to build "Stronger Churches."
Your friend,
John Greening
Regular Baptist Churches National Representative
Enjoy AUGUST 2016 E-Info:
RBP International Meeting in Hong Kong
Chaplains Serve in Various Fields
Teams Are Readying to Assist West Virginia Church
Association Updates: August 2016
Fundamental Baptist Fellowship Association Inaugurates Baptist Fellowship Press
Starting "From our Knees"
New Regular Baptist Ministries Video
Welcome Churches to the GARBC!
2016 Conference Highlights Video
Regular Baptists Around the Country
GARBC Team Itineraries
Improving Your Ministry Skills
Audio Messages from GARBC Conference
Resolutions from GARBC Conference
Beyond the Ballot: RBP's New Study for Women
Kids4Truth: A Great Program for Your Church
E-Info, a GARBC newsletter, communicates information about association happenings, ministry development, church events, and service opportunities. Share your ministry-related information by contacting the GARBC Resource Center.