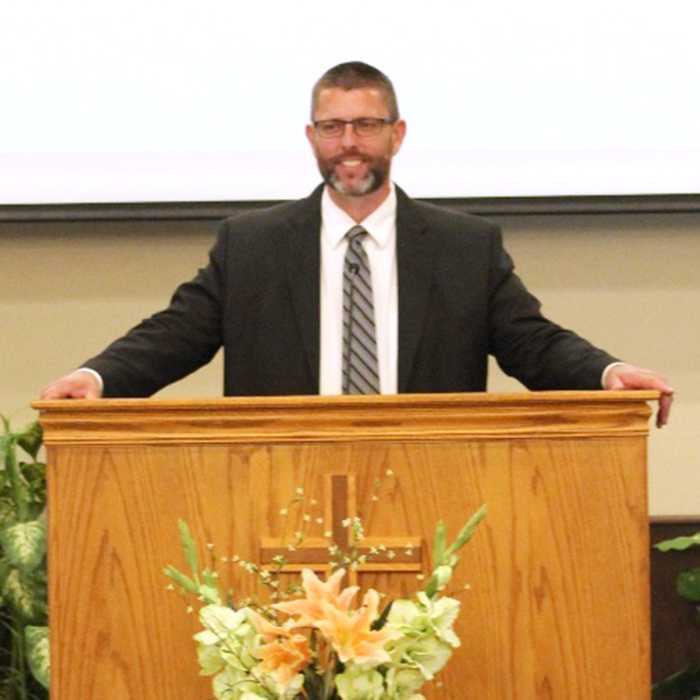 KIEL, Wis.—First Baptist Church passed the baton of leadership, as Steve Abrams became pastor after serving as assistant pastor since 1999. Steve Schultz, pastor of the church since 1983, is now part-time assistant pastor. Schultz also serves as state builder of the Wisconsin Association of Regular Baptist Churches. In that role he oversees communication and prayer support for the WARBC.
"We had initially planned a small, happy church celebration," Schultz says of the worship service July 14 honoring the two pastors. "Word got out, and it became a not-quite-so-small, happy church celebration. We were blessed to have nearly 100 in attendance—about double our number on a good Sunday. Most of the visitors were family members of the transitioning pastors."
The official pastoral transition occurred that afternoon. Greg Sorensen, pastor emeritus of Maranatha Baptist Church of Navarino, Shiocton, Wisconsin, spoke, and others offered words of encouragement during an open-mic session. Also speaking that afternoon were Abrams and Schultz, with Schultz beginning the service and Abrams concluding it. "God was honored; hearts were encouraged; all were blessed. What a great day!" Schultz says.