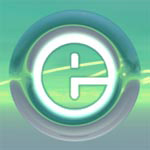 Hello, friend,
At one time in a past galaxy, church leaders and members had only one or two conferences per year from which to choose. Today, a wide variety of conferences are available, as evidenced in this E-Info alone. Conferences help you think about your faith and about how to do ministry more effectively. You can't get to all the conferences, but you can choose to attend those worthy of your time and resources. The GARBC Conference merits your top consideration. During four days at the end of June, good preaching, worship, learning, and fellowship will be available to you and each family member. Make the GARBC Conference high on your list!
God bless you.

                                                                                                                                                                                                                                                                                                                                                                                                                  John Greening
Regular Baptist Churches National Representative
Enjoy APRIL 2016 E-Info:
Military Chaplains in Deployment
Prayer Request: Churches with Building Needs
Apologetics Project: Joyful Defense
Church Devastated by Fire
Association Updates: April 2016
2016 GARBC Conference: Register Early for Discount
An Invitation to Lunch
Preconference Module: Messianic Theme in Old Testament
Council of Eighteen Nominations Submissions by State
GARBC Team Itineraries
Regular Baptists around the Country
Improving Your Ministry Skills
Prophecy Up Close Conference
Minister's Enrichment Day
Creation, Apologetics, and End-Time Prophecy Conference
Baptist Network Northwest Ministry Conference with Larry Osborne
Ohio Church Ministries Conference: Unshaken
Church and Culture Conference
Creation Seminar
Conference on Ministry and Money
Evangelism and Discipleship Seminar
Theology and Practice of Evangelism Conference
Worry-free Living: New RBP Women's Bible Study
An Anniversary Celebration Invitation
LYFE Women's Conference
Missionary Home for Rent
E-Info, a GARBC newsletter, communicates information about association happenings, ministry development, church events, and service opportunities. Share your ministry-related information by contacting the GARBC Resource Center. Together we can accomplish more!