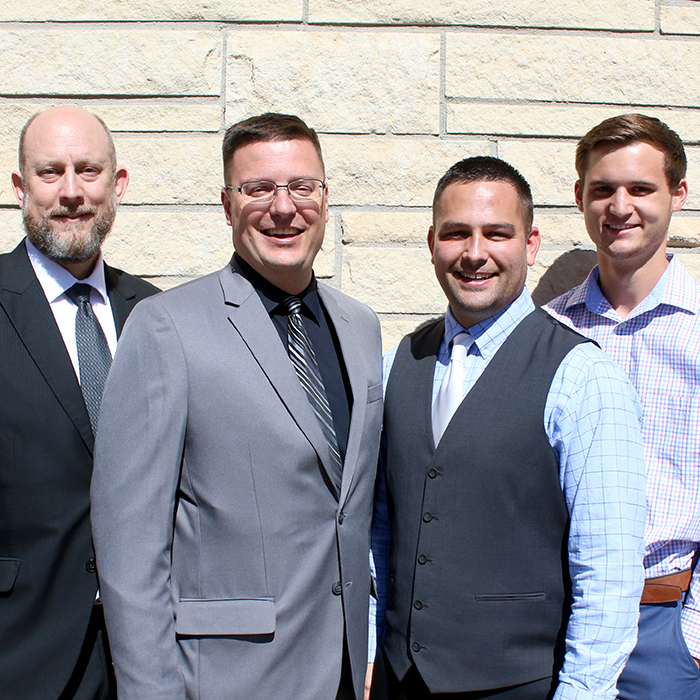 LINCOLN, Neb.—Temple Baptist Church celebrated "A Century of Serving the Savior," marking the church's 100th anniversary.
Three pastors who grew up attending Temple Baptist preached for the weekend celebration Sept. 25–26. Shawn Rittmiller, pastor of Park Lane Baptist Church in Omaha, attended Temple Baptist from second grade through college (1981–1997). He spoke at a banquet on Saturday evening, Sept. 25, from Colossians 1, challenging the church family to learn from the past.
Dr. Scott Jones, state missions director for the Wisconsin Fellowship of Baptist Churches, attended during his nursery and elementary years (1969–1981). During the first service on Sunday morning, he focused on living in the present as he shared from Philippians 3.
Zach Fischer, pastor of Calvary Baptist Church, Mt. Pleasant, Iowa, attended from elementary school through college (early 1990s–2011). In the second Sunday morning service, he encouraged the congregation to long for the future, using Romans 8 as his text.
Throughout the weekend, men from the church (including two college students, Joel Penrod and Andrew Burman, who are preparing for pastoral ministry) read Scripture and shared highlights of the church's history. In addition, attention was given to global ministry partners with direct connections to the church family: Frank Weirman, MD, and his wife, Alves (serving with International Healthcare Ministries); Jeff and Sarita Penrod (serving in the Middle East); and Asa Burman (a junior high student who desires to serve overseas).
The celebration concluded with a concert on Sunday evening by pianist Kathy Brittain. She and her husband, Bill, serve with ABWE in Liberia. At the end of the evening, Pastor Jeremy Penrod challenged the church family from Ephesians 3. He also grew up attending Temple Baptist and began serving as assistant pastor in 1999 before taking the lead role in 2013.