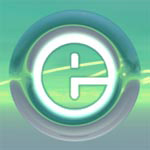 I just read the proofs for the May/June Baptist Bulletin. You will find a sneak preview of the Baptist Bulletin in this issue of E-Info. It may be a bit self-serving, but I must say our association magazine is a first-rate publication. The articles are substantive, fresh, and practical. I wish more people in our churches had access to this fine publication. If your church does not currently get a group subscription package, I encourage you to make the investment: www.BaptistBulletin.org/subscribe. The modest cost is worth it when you think of the informative nature of the content and how it will benefit your church!
Yours for good reading,
John Greening, National Representative
Enjoy MAY 2017 E-Info:
Pray for:
Uganda Churches Affected by Famine
GARBC Conference
Save Money—Register for GARBC Conference by May 12
What's New in Church Planting
Equipping Church Plants to Teach Kids
Grants for Church Planting
GARBC Conference Workshop to Feature Internationals
Responding to the Call
Regular Baptists around the Country
Regular Baptist Ministries Team Itineraries
Improving Your Ministry Skills
Sneak Preview: May/June Baptist Bulletin
Chaplaincy Training
Two Weekends of LYFE Women's Conference
The Conference on the Church for God's Glory
Study on the Holy Spirit
Kids Will Love Castle Life! RBP's 2017 VBS
Attend GARBC Conference and Assist Maryland Church Plant
Menomonee Falls, Wisconsin, School Seeking Teachers
Indianola, Iowa, Church Seeking Pastor
Kingman, Arizona, Church Seeking Pastor
E-Info, a GARBC newsletter, communicates information about association happenings, ministry development, church events, and service opportunities. Share your ministry-related information by contacting the GARBC Resource Center.