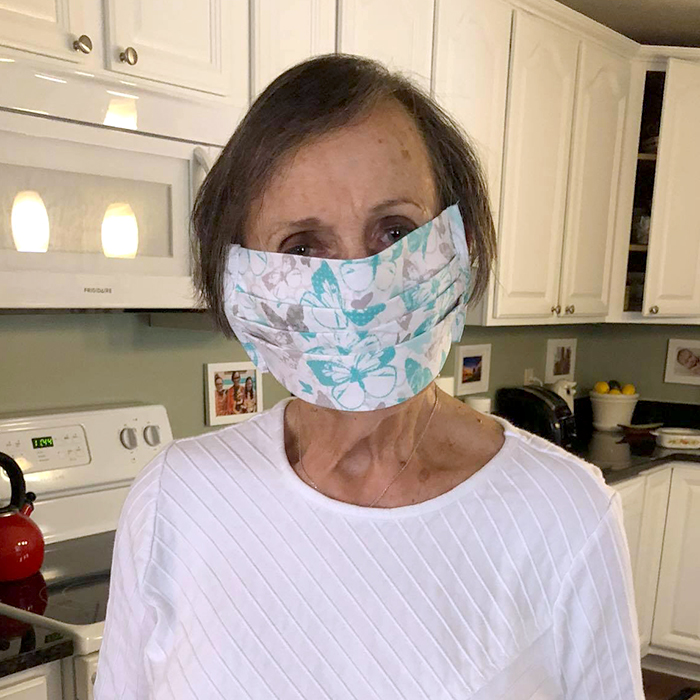 SEBRING, Fla.—Ladies at Maranatha Village, a Baptist retirement community, have been busy making masks for residents of Maranatha Manor, the 20-bed assisted living facility located in the center of Maranatha Village.
The ladies began sewing masks on March 22, following the directions in an online tutorial, and so far have completed and delivered 318 masks for the residents of not only Maranatha Manor but also Maranatha Village. The ladies are working so diligently that they are sewing and delivering the masks within 24 hours of a request.
"Every village resident who requests a face mask will have one delivered to their door at no charge to them," says Sharon Soulsby, the leader of the project.
The crafters thank "everyone who donated elastic for this project or just stopped by with a word of encouragement."
Gerald Webber, Maranatha Village administrator, says, "So many good things have come out of the Craft Cottage this year, but this mask project has to rank at the top!"
He congratulates Sharon and her team—Deana Doughman, Susan Lawton, Cindy Livezey, and Carol Frazier—"for seeing the need and meeting it." The masks not only help keep the residents safe from contracting or spreading COVID-19 but have also "allayed some fears and taken the edge off some anxieties," he says. "Our hope is in the Lord, but our help comes from His servants."