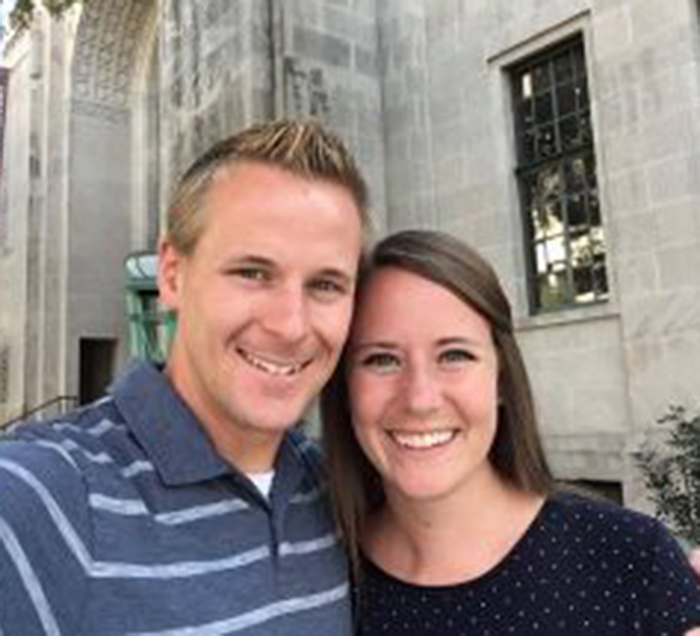 GRIMES, Iowa—Maranatha Baptist Church has called Lance Augsburger as pastor.
Lance and his wife, Carrie, previously worked at their alma mater, Faith Baptist Bible College and Theological Seminary: Lance as dean of men, dean of students, and assistant men's soccer coach, and Carrie as dean of women. The couple married four years ago. "They will both be greatly missed by students and fellow employees, but we are thankful for the Lord's leading in their life," Faith Baptist Bible College says.
Lance and Carrie are also familiar faces at GARBC annual conferences, as they have led the Students Alive! teen program for several years.
Lance began serving at Maranatha Baptist on Sept. 10. An installation service took place Sept. 17 in conjunction with the church's 22nd anniversary. The church says, "Lance's character, training, experience, intellect, personality, love for people, high view of Scripture, and passion that God would be glorified in all things, all point to a man whose heart is prepared for pastoral ministry. We are excited to continue ministry with this man as our leader!"