The Council of Eighteen has appointed David Strope as the GARBC's new interim national representative.
The Council of Eighteen—governing body of the General Association of Regular Baptist Churches—met virtually on Nov. 16 and 17 to make strategic plans for the …
Chris and Deb Hindal have retired from Regular Baptist International as director and administrative assistant, respectively. When they first came to Gospel Literature Services, the ministry's name at the time, they had already served as a pastor and wife for 35 years at churches in Pennsylvania, Iowa, and Florida.
What the Coronavirus Aid, Relief, and Economic Security (CARES) Act means for Regular Baptist churches, with important updates as the CARES Act has continued to take shape.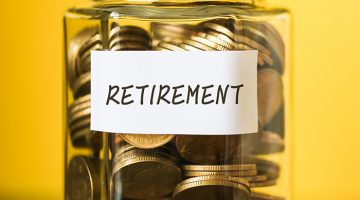 Regular Baptist Ministries is excited to announce that enrollment is now open for a national 403(b)9 retirement plan designed specifically for the pastors and employees of GARBC churches.
Council of 18 has substantive discussion, charting future direction of association.
The Council of Eighteen readies for its November 14-16 meeting at the Regular Baptist Ministries Resource Center in Arlington Heights, Illinois. David Strope, chairman, will …
For 30 years, the School of Church Planting has been a welcomed church-planting boot camp for hundreds of ministry leaders.
ARLINGTON HEIGHTS, Ill.—Regular Baptist Churches announces the appointment of Clare Jewell as its national church planting coordinator. Church planting is a primary focus for the …
Marilyn N. Saunders, a pastor's wife, died Nov. 18 at her home following an eight-year battle with cancer. She was 79.
Sunday, Sept. 13, was Restored Church's grand reopening for the public at their new location. The Lord of harvest gave them a packed house with over 375 in attendance to celebrate God's provision of the former Welsh Presbyterian Church facility in Wilkes-Barre. It was a festive occasion with the freshly renovated facility packed with people excited with what God has done.
ARLINGTON HEIGHTS, Ill.—Regular Baptist Ministries is pleased to announce the appointment of Dr. John F. Klem to the position of director of Regular Baptist Press. …
In January, the Baptist Bulletin reported that the GARBC was positioning itself to make church planting a major priority in the immediate future. Funds were set aside and an initiative was launched to make this dream a reality.
When students leave home to attend Bible college, many of them face the question, What church should I attend?
Bringing physical and spiritual refreshment to missionaries and their families, administrators, and staff was the aim of Baptist Church Planters' triennial Family Camp.
The GARBC has formally closed on the sale of its Schaumburg Resource Center, as well as on the purchase of a new facility located in nearby Arlington Heights.
It's class time! Regular Baptist Web Community is in session! Eight exceptional topics for your church ministry are available through the Regular Baptist Web Community. …
Resourcing pastors and churches is the heartbeat of our staff. I am thrilled that the July issue of E-Info is full of great resources for …
MARSHALL, Minn.—First Baptist Church used the Bike MS ride through Minnesota to establish and strengthen community connections that would pave the way to effectively communicate …
GENESEO, N.Y.—Cornerstone Baptist Church broke ground for the addition of a 2,840-square-foot Christian Education wing.
TOLEDO, Ohio—The 49-year ministry journey of Bruce and Ellen Snyder has taken them to various locations, but it begins and ends at Emmanuel Baptist Church. …
VERONA, Wis.— Severe weather has turned into an opportunity for Memorial Baptist Church to minister to its community.
BELLEFONTAINE, Ohio—Calvary Baptist Church has ordained its associate pastor, Mark Warren. Having examined his life, testimony, call to ministry, and theological understanding, a council ordained …
Baptist Bible College and Seminary announces its search for a new president. Please see BBC&S Presidential Search bulletin for details regarding the institution's mission, aspirations, qualification, location, and application procedure.
Nearly 1,000 women attended the LYFE Women's Conference at Baptist Bible College and Seminary May 29–31 and June 5–7. It was a powerful time of spiritual refreshment and renewal. The event carried the theme "Breathe," offering a focus on finding strength to breathe in times of stress, fear, and pain.
WATERLOO, Iowa—Lawrence D. Garland, a former pastor, died June 2. He was 77.
NEBRASKA CITY, Neb.—Children attending Vacation Bible School at First Baptist Church enjoyed a fun-filled week on "Arrow Island."
MERIDIAN, Idaho—More than 75 people from Meridian First Baptist Church enjoyed a camping trip at Brownlee Reservoir on the Idaho/Oregon border June 5–7.
SANTA CLARITA, Calif.—After being united in marriage for 64 years, William and Patricia Thornton were not long separated in death. William died on April 27 at the age of 90. Sixteen days later, Patricia died at 84 years old.
WEST DES MOINES, Iowa—Willow Creek Baptist Church is praising God for its congregation's numerical growth and its commitment to expand its facility.
DES MOINES, Iowa—What do strawberries, church friends, and fellowship have in common? Strawberry Fellowship at Urbandale Baptist Church!
HAVANA, Ill.—Darrell Auten, pastor of Grace Baptist Church, died June 5. He was 64. Darrell graduated from Baptist Bible College, Springfield, Mo.; this was the …
Rod Decker was strong enough to finish two books and send them to the printer last winter—strong enough to write the introductions, strong enough to …
A highlight for many woman at the GARBC Annual Conference is the opportunity to connect with other ladies in ministry. Sisters in Christ can share the joys and burdens of local church ministry. A great place to do this is at the Ladies Luncheon!
DES MOINES—Grandview Park Baptist Church hosted its 50th annual Iowa Talents For Christ competition. Though the categories in which teens competed varied greatly, the purpose behind the competition is the same: to encourage young people to use their abilities in their churches. Eight teens were awarded college scholarships for first or second […]
Remembering that freedom is not free.
Make plans today to attend the GARBC Annual Conference in St. Petersburg, Fla. and save money! By attending the conference you will gain valuable insights on local church ministry, a greater awareness of doctrinal trends, and energy to continue your faithful service for God. Don't miss out on this great opportunity at a great price! […]
ATLANTIC CITY, N.J.—Daniel Martin Cassell, pastor of Chelsea Baptist Church in Atlantic City from 1973 to 2009, died on April 30.
Much buzz about the gospel is taking place in evangelical circles. Where better to center our hearts and minds on the centrality of the gospel than the 2014 GARBC Conference! The June 23–27 Conference to be held at the Hilton Bayfront in St. Petersburg, Fla. has a great theme , "The Essential Gospel."
STANWOOD, Wash.—Ralph "Rus" Edwin Waud, a retired pastor, died. He was 92.
Today's the Day! Take an active role in the association! Council of 18 nominations end today. Now is your chance to shape the future of the association and assure it has strong leadership. Nominate individuals for the Council of 18 online or find ways to submit your print application. Also, GARBC Service Award nominations are […]
When was the last time you took a good look at your church's Articles of Faith? Many were probably written decades ago and have not …
Ensure teens in your church are using there talents and abilities to glorify God! Encourage them to participate in Talent for Christ. Teens that participate in this competition strengthen their skills and gain confidence in serving in the local church….
Dr. R.T. Ketcham, GARBC National Representative from 1946-1960, gave passionate, vivid, soul-stirring, Christ-centered messages. Listen to his classic message, "The High Cost of Writing Paper." …
"I never thought it would happen in our community." "Things like this don't happen here…I'm in complete shock." We hear statements such as these in …
Ministering in a rural community can be exhausting, yet extremely rewarding work. Your church has the potential to leave a legacy on the community and …
Whether you are involved in local church ministry or on the staff of a ministry organization, effective communication through photos and the written word plays …
No winter blahs for you. RB Web Community is here! Eight exceptional topics for your church ministry are available through RB Web Community. Interact online with quality content from the comfort or your own home or office. View topics and register now before classes are filled.
Dig out your summer clothes and get ready to pack your bags for a June getaway to the Sunshine State! Attendees at the 2014 General Association of Regular Baptist Churches Conference, June 23–27, will have the opportunity to enjoy the sun and tourist attractions while basking in a week of spiritual edification and fellowship. The […]
Competing in Talents is an excellent way to develop teens in your church for service. They will maximize their talents and have an eternal impact. Talents For Christ encourages students to develop their talents by practicing and through the feedback they receive throughout the process. Peer review, mentoring […]
Christmas is a great time to start thinking about Talents For Christ! Special programs and activities give students an opportunity to begin using their talents in your church and gain confidence for when they compete later in the spring and summer. Identify a special gift that God has blessed each student in your youth group […]
SCHAUMBURG, Ill.—The Council of 18 had a productive and positive meeting Nov. 18–20 at the GARBC Resource Center. The council's work included the following items: …
Beginning this Thursday, October 24 A great topic for presenting Christ! "Worship that Connects with God" Learning Lab 11 ET/10 CT/9 MT/8 PT REGISTER now. How can …
Beginning this Thursday, Oct. 10, Dr. David Warren will present the Regular Baptist Web Community Learning Lab "Preaching Big Ideas." Phone in or log in …
Life has its share of ups and downs. The book of Ecclesiastes vividly describes the "downs." As a communicator of the Word of God, how …
The goal of church ministry is to disciple people toward spiritual maturity. How is the process of spiritual growth fostered in the church? Is it …
REGISTRATION FOR FALL 2013 WEB COMMUNITY NOW OPEN! RB Web Community offers exceptional instruction to enrich your ministry. Interact online with quality content from the …
Does your church have small groups or would you like to implement small groups? This learning venue is effective in maturing believers. Small groups should …
Donald Hustad died on June 22 at the age of 94, his death marked by dozens of tributes and articles that called him one of the most influential church musicians of the 20th century.
GRAND RAPIDS, Mich.—Meryl E. Welch, a musician who served with her husband for many years in pastoral and college ministries, died July 3. She was 92. She and her husband, Wilbert, were pastor and wife at North Casnovia Baptist Church, Bailey, Mich.; Calvary Baptist Church, Rome, Ga.; and Calvary Baptist Church, Muskegon, Mich. In 1959 […]
PRESCOTT VALLEY, Ariz.—Firefighter Dustin DeFord, a member of Open Door Baptist Church, died while fighting what has become known as one of the worst wildfires in history.
DEARBORN, Mich.—When Dave Doran steps to the platform of the 2013 GARBC Conference, he's not far from home. He grew up in Dearborn Heights, Mich., just a few miles from the Adoba Hotel and Conference Center in Dearborn. And he starts with a small confession: As a teenager he and a […]
DEARBORN, Mich.—Messengers to the GARBC Conference elected six new members to the Council of Eighteen during the Tuesday afternoon business session. The GARBC Council of Eighteen is a group of men elected by the voting messengers from GARBC churches. Council members serve a three-year term and can be re-elected to a second three-year term. The […]
Download the new GARBC video "Networking for Effective Ministry" today! (If the video does not play correctly, your computer may need QuickTime 7 available here.)
TechPartners, a ministry with Baptist Church Planters, is providing a live feed of the evening sessions of the GARBC Conference. Watch tonight at 7:00 p.m. ET.

DEARBORN, Mich.—Preaching on the second night of the GARBC Conference, Dave Doran offered conference guests a sermon of encouragement from 1 Corinthians 4. "God wants us to remain steadfast so that, in the words of this text, the glory of God can shine in the face of Jesus Christ," Doran says. On a day devoted […]
DEARBORN, Mich.—Seven Baptist churches are now in fellowship with the GARBC, after messengers of the GARBC Conference voted during the business meeting held on Tuesday, June 25. Incoming Churches to GARBC Fellowship Baptist Evangelical Fellowship, Eau Claire, Wis. (Pastor David and Ruth Christner) South Litchfield Baptist Church, Litchfield, Mich. (Pastor Ken and Jane Pierpont) Sunrise […]
The richness of God's Word is always the centerpiece of GARBC Annual Conferences. This year's conference attendees will glean from the study of faithful servants. …
DEARBORN, Mich.—Guests are arriving at the Adoba Hotel and Convention Center in preparation for the 2013 GARBC Conference. "This is an annual tradition since 1932 in our association of churches," says GARBC National Representative John Greening. "We get to see the association as an actual face-to-face entity at our annual meeting." While summer church meetings […]
It's been a busy week for the GARBC Resource Center Staff. Video presentations, ministry displays, Council of 18 business items, registration badges, Regular Baptist Press bookstore resources, conference supplies, computers, and AV equipment have been readied for the 2013 GARBC Conference, June 24-28.
The GARBC Conference is a great place to connect! A get-together for The Quest, a network of Baptist pastors/ leaders, will take place at this year's conference on Tuesday, June 25, 5:00 p.m., at Fairlane Town Center, across from Adoba Hotel, GARBC Conference site. The Quest, originally designed for pastors under the age of forty, […]
Students Alive! offers students Bible-rich messages, fun activities, service opportunities, and a great place to make new friends. The teen program, to take place during the 2013 GARBC Conference, June 24-28, features speakers, Brian Cederquist, John Greening, Mark Holeman, Mark Shaw, and Lance Augsburger, director of the Students Alive! program.
Attendees at the upcoming 2013 GARBC Conference, June 24–28, will worship under the ministry of five leaders. The conference theme, "Renew Our Strength," will be highlighted through the direction of
Skilled workshop leaders who are passionate about their topics will be presenting at the 2013 GARBC Conference, June 24–28, in Dearborn, Mich. You will be encouraged and helped in your ministry by attending these workshops. Register now for the conference. "Pastoral Transitions: The Ethics of the Thing!" by Maynard Belt "Ashes to Ashes, Dust to […]
Is money tight at church? Do staff salary packages need to be adjusted? Are you aware of the tax provisions for pastors and churches? Would …
Organizing a counseling ministry at your church can seem like a daunting task. Many churches already have counseling ministries taking place as pastoral staff members …
Effectively sharing the gospel with people who are far from God can seem like a daunting task. However, it is an activity that all believers—pastors …
The GARBC starts off 2013 with the launch of an initiative that captures the community nature of the association and the convenience of an online …
As the Christmas season is underway, the GARBC Resource Center is thrilled to serve Christ through assisting local churches. We are grateful for the Council …
Staff of the GARBC Resource Center gathered recently for a group photo on the front steps of their office in Schaumburg, Ill. With the Regular …
GARBC.org is getting a facelift! Pardon us as we go through surgery–some elements of our website may be affected. We apologize for the temporary inconvenience. …
Over 700 GARBC churches are doing it! You can too! R. T. Ketcham once said, "Another one of our 'holy causes' is the preparation of …
2012 Annual Conference resolution, passed by voting messengers. Resolution: The Priority of the Local Church
1982 Annual Conference resolution, passed by voting messengers. Prayer
1982 Annual Conference resolution, passed by voting messengers. Call for Moral Decency
Recently I was asked, "What is the purpose in having an association?" One of the many great things about the GARBC is that it provides …
Corabelle Stowell, wife of the late Joseph Stowell II, died on March 26. She was 94 and had been living near her daughter in Hampton, …
Bill King, Pastor of Faith Baptist Church, Park Falls, Wisc. shares the following prayer request regarding his wife, Glenda: Glenda has had two major surgeries–initially …
When we hear the words, "Spring forward," we plan on setting our clocks ahead. Sunday, March 11 marks the beginning of Daylight Saving Time. "Spring …
The Council of 18 is a critical part of our association that provides leadership and gives direction. Nominate candidates for the Council of 18 who will represent your church's values. Make sure your church gets in its nominations by March 30.
Yo…
The Talents For Christ deadline is quickly approaching. The registration deadline is March 6, which means there is just one week left to register!
Click here to register online or download the registration form.
Don't miss out on this great oppor…
Pray for the community of Chardon, Ohio, in the aftermath of the shooting that occurred at Chardon High School, killing two students and injuring three …
The endless mountains of northeast Pennsylvania are an inviting setting for the 2012 GARBC Conference, where guests can enjoy the magnificent beauty of God's handiwork. Baptist Bible College, Clarks Summit, Pa., sits on a hillside overlooking this picturesque setting. Enjoy the beauty during the conference. Then extend that enjoyment by vacationing in the Poconos or […]
Planning is well under way for the upcoming 2012 GARBC Conference to take place at Baptist Bible College in Clarks Summit, Pa., June 25–29. Under the leadership of Craig Golden, state representative of the Empire State Fellowship of Regular Baptist Churches, the local committee gathered to give conference updates and coordinate plans. John Greening, GARBC […]
Participating in Talents For Christ is a great way to strengthen a youth group as a whole. Here are some ideas to get the group involved: Find a place for everyone. There are categories that fit every interest. For individuals just beginning to develop their areas of interest, the open categories allow them to participate […]
The Talents For Christ deadline is two weeks away. It's not too late to get involved! Be sure to get involved personally, or encourage your friends and teens in your church to participate. Regardless of a person's interests and abilities, there is a category that fits. Talents For Christ is an amazing experience that allows […]
When we think of worshiping God, one of the immediate things that comes to mind is raising our voices in song. Significant occasions in history and throughout our lives are often marked with special songs that capture the emotions, feelings, and thoughts of the moment. A song captures the thankful exuberance we feel toward God at a time […]
Please pray for Pastor Jeriah and Shawna Shank of First Baptist Church, Monroe, Iowa, as their 6-week-old daughter, Brenna Lynn Shank, passed away on Thursday, …
Opportunities come, opportunities go. Are you sensitive to the Lord's prompting in your life? Perhaps He wants to broaden your horizons for His glory. Check …
So what do you want to be? What major are you going to choose in college? What are your plans for the future? These are common questions for seniors in high school, preparing to head off into the next adventure in life. Often our interests change. When we are young, we have aspirations of being […]
Acting and art—whether through painting, sculpting, photography, or digital presentations—can stir emotions and solicit a response. They can communicate in a way that simple spoken words cannot. They can stretch the imagination and challenge individuals to look at an idea in a new, fresh way. These two avenues can be extremely powerful in communicating the […]
What new year's resolutions have you created this year? How about considering a resolution to develop the talents in your church's teens and encourage them to use those talents to serve God? Talents For Christ provides a great opportunity to do just that. Teens, encourage your friends to compete. Youth leaders, parents, and mentors, encourage […]
The new year has that new car feel that makes me excited about the prospects of taking the year out for a spin. Do you …
Please pray for Vicki Lenzi and family. Her husband, Rev. Bob Lenzi, pastor of Calvary Baptist Church, Kingman, Ariz., went Home to be with the …
1978 Annual Conference resolution, passed by voting messengers. Women and their God-given Position
Christmas greetings from our GARBC Resource Center in Schaumburg, Illinois! We find great joy in serving  pastors and churches in the association and beyond.  Our …
Sidney Capillas, pastor of Northside Harvest Baptist Church, San Jose, Calif.,  requests prayer for his home Filipino community: "A recent flash flood went through Cagayan …
1978 Annual Conference resolution, passed by voting messengers. Total Abstinence

1978 Annual Conference resolution, passed by voting messengers. Persecution of Christian Believers
1978 Annual Conference resolution, passed by voting messengers. Mother and Unborn Child
1978 Annual Conference resolution, passed by voting messengers. Home and Child
1978 Annual Conference resolution, passed by voting messengers. The Home
Please pray for the Council of Eighteen as they meet Monday, Nov. 14 through Wednesday, Nov. 16, at the GARBC Resource Center. During this time,
1978 Annual Conference resolution, passed by voting messengers. Homosexuality
During the Thanksgiving season, we believers are overflowing with our thanks to the Lord. As our GARBC staff gives God praise, we express our gratitude …
1978 Annual Conference resolution, passed by voting messengers. Extension Time for Equal Rights Ratification
1978 Annual Conference resolution, passed by voting messengers. Equal Rights Amendment
1978 Annual Conference resolution, passed by voting messengers. Casino Gambling
Please note update on visitation, viewing, and memorial service, as follows. Robert F. Hunter Sr., a Baptist pastor and senior statesman in racial reconciliation, has …
Please pray for Bob and Vicki Lenzi, pastor and wife of Calvary Baptist Church in Kingman, Ariz. Recently Bob learned that he has stage four …
First Baptist Church of Johnson City, New York, is in need of Bibles, cleaning supplies, used clothing, food staples, toys, children's books, etc., to supply …
As September arrives, so do many opportunities for church ministry. Glean from the know-how of pastors and leaders in our GARBC network. Read September E-Info …
A prayer request from Sidney Capillas, pastor of Northside Harvest Baptist Church, church plant of Sunrise Baptist Church, Ron Shaw, pastor: "I would appreciate your …