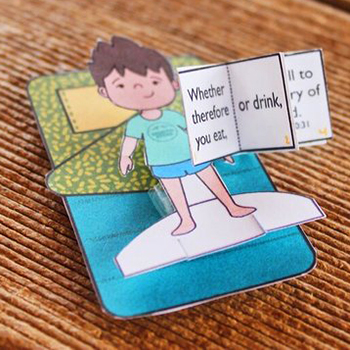 WHEELERSBURG, Ohio—Scioto Hills Christian Camp and Retreat Center has created a fun at-home craft for kids: creating the camp with heavyweight paper, scissors, and a few more simple supplies.
Alyssa Shaw, craft assistant at the camp, designed the craft, creating a full-color template of the camp's buildings, lake, and zip line; camping accessories, including a sleeping bag, campfire, and hammock; and several campers, with three additional shirt designs to give the characters new looks.
With a parent's help, children can download the template, cut out the items, and follow the instructions to create their own camps to play with. Alyssa even produced a video tutorial to further help kids put the craft together.
"I hope it curbs some boredom as well as reminds you to be thinking and praying for Scioto Hills Camp!" Alyssa says about the craft. "Go to their website to download for free, and if it's on your heart, maybe even consider making a donation in this rough time."
Visit sciotohills.com to download the free template PDF and watch the video tutorial.