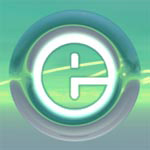 I just had a "Heaven on earth" experience. Three of my colleagues and I traveled to Oregon and California to gain a greater awareness of what is happening on the church planting front in our circles. We were thrilled by what we observed! The congregations we visited included Spanish speaking, Vietnamese, Karen tribe (Myanmar), Filipino, deaf, Anglo-American, and Pakistani. It is truly amazing the ethnic diversity that makes up many communities! See the photo gallery.
Heaven will be composed of people from every tribe and language. Will you join us in an intentional prayer effort to ask the Lord to allow our association to plant more churches like this? View the video and pray with us!
Your friend,
John Greening
Regular Baptist Churches National Representative
Enjoy OCTOBER 2016 E-Info:
Prayer and Praise in the Midst of Hurricane Matthew

Regular Baptist Chaplaincy Update
RBP's VBS Offering Funds Instruments in India
Regular Baptist Churches Help in Immigration Matters
30 Days of Prayer for Church Planting
A Note of Appreciation to Pastors
State Representatives Retiring after Faithful Service
RBP International Pursuing China
Regular Baptist Ministries Staff Visits Northwest/West Coast Church Plants
Regular Baptists Around the Country
GARBC Team Itineraries
Improving Your Ministry Skills
"Cultivating Leaders in the Local Church"
Women's Renew Conference
"Serving Together"
"Israel and the Church"
Failing People, Faithful God
Order Your Winter Curriculum Now
Baptist Fellowship Press Services Today's Urban Church
Construction/Handyman Skills Needed in Florida
E-Info, a GARBC newsletter, communicates information about association happenings, ministry development, church events, and service opportunities. Share your ministry-related information by contacting the GARBC Resource Center.