MORENO VALLEY, Calif.—Victory Ranch hosted its 2022 Summer Camp program focusing on the theme "Fearless."
"In a world where the mainstream media, social media, and public officials are promoting fear, our summer camp speakers took the opportunity to focus on our wonderful, powerful God," the camp says. "As we looked at Who our God is and His promises to be with His children, we saw that, as believers, we have no reason to live in fear."
Although attendance was not as high as it was in the summer of 2019, the staff is rejoicing over the ministry opportunities they encountered. Many campers made spiritual decisions, including to accept Christ as Savior, dedicate their lives to Christ, be baptized, choose the right friends, not lie, read the Bible more or pray more, and be a testimony for God at school.
"Please keep these young people in prayer, as a number will be going back to broken homes or homes with unsaved parents and/or siblings," the camp says.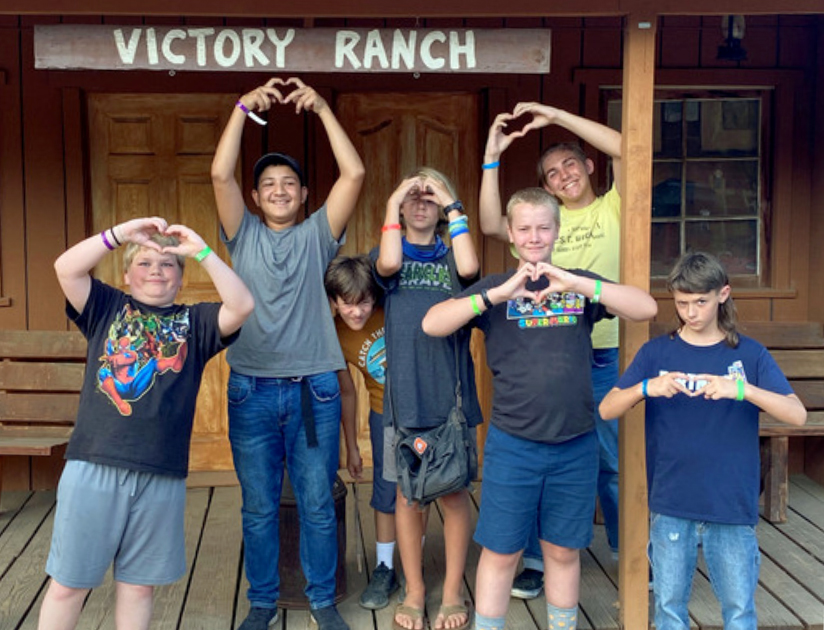 Of the 202 campers who attended this summer, 102 were first-time campers at Victory Ranch, and 36 said they do not attend a church. The camp refers each camper who does not have a church home to a Bible-believing church in that person's area.
Many of the campers traveled to Victory Ranch from within the state, as far away as Red Bluff, more than nine hours from the camp. Out-of-state campers came from Texas, Nebraska, Nevada, Arizona, Virginia, Pennsylvania. Campers also represented 13 GARBC churches. One of those churches was the church in Red Bluff: Sunrise Bible Fellowship. Another was First Baptist Community Church, Monte Sereno, California, which brought students—middle schoolers—to the camp for the first time.
Pastor Roger McCarty says, "As we looked for a new camp, we settled on Victory Ranch. It's over eight hours from us, but we believed it would make a great camp for us. We were not disappointed. The staff, the programming, the atmosphere, and the spiritual emphasis made the drive worthwhile. In fact, our campers told us they are ready to drive that distance again next summer! Now that's a resounding endorsement. Thanks, Victory Ranch, for a wonderful week of camp."
Victory Ranch is a 137-acre property in Southern California's Riverside County and is a ministry of the National Association of Regular Baptist Camps. Originally called Camp Victory, Victory Ranch has been operating since 1956. The 225-bed camp hosts a staff training week, four weeks of summer camp, men's and ladies' retreats in the fall and spring, a family fun day, and annual meetings for the GARBC association in Southern California.