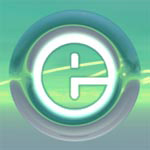 "Good news from a distant land is like cold water to a parched throat" (Proverbs 25:25). Recently a cool drink came my way during an online meeting as a pastor shared that he is showing the Regular Baptist Church Planting video to his church family. Not only will this pastor be raising the church's awareness of church planting, but he will be urging each individual to pray daily and to give a dollar per day as part of the 30-day "From our Knees" church planting prayer initiative. This unexpected news from afar relieved my parched throat and lifted my spirits. Thanks to many of you for your encouragement. I hope this issue of E-Info will be a cool drink to you from the Regular Baptist Ministries Resource Center.
John Greening, National Representative
Enjoy MARCH 2017 E-Info:
Urgent Need to Help Uganda Churches in Famine
Help Plant Five Churches in 2017
Support Church Planting through Prayer
Crab Cakes, Anyone? Conferees to Enjoy Chesapeake Bay
Talents for Christ: Register Now
Council Nominations Due March 17
Sneak Preview: March/April Baptist Bulletin
Chaplaincy in Unexpected Places
Build Spiritual Strength in Your Men
Regular Baptists around the Country
Regular Baptist Ministries Team Itineraries
Improving Your Ministry Skills
Regular Baptist Ministries Presents Stronger Church Conference
Men Modeling the Master Seminar
Church Ministries Conference
Outside the Walls Ministers Enrichment Day
Men for Christ Rally
Women Who Met the Master Bible Study
2016–17 GARBC Church Directory
Opportunity to Assist Maryland Church Plant
Kingman, Arizona, Church Seeking Pastor
E-Info, a GARBC newsletter, communicates information about association happenings, ministry development, church events, and service opportunities. Share your ministry-related information by contacting the GARBC Resource Center.