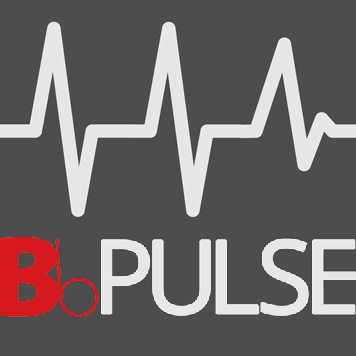 Hello, friend,
Welcome to the April edition of Bb Pulse! As we find ourselves unable to gather for church ministries during this particular time, the work of making disciples continues. My staff and I stand with you, ready to help as you equip God's people with Biblically faithful resources that point His children to Christlikeness. We hope these resources will be an encouragement to you. These are difficult times. But we serve a great God Who loves the church far more than we do. As we entrust ourselves to Him, we know that God is ultimately using this for our good and for His glory. May you have a glorious Easter as you share the good news of our resurrected Savior!
Mike Hess
GARBC National Representative
April 2020 Bb Pulse is ready to view!
Association Updates
2020 GARBC Conference Update: Announcing a Virtual Option
Council of Eighteen Nominations Due April 15
CARES Act Offers Assistance to Churches
Forwarding Bb Pulse to Missionaries
Ministry News
Mike Hess: Praying for Your Ministries and Our Nation
Mark Johnson: Regular Baptist Press Continues to Serve Churches
Manning Brown: National Guard Chaplains Activated to Assist States
David Gunn: Opportune Time to Use RBP Bible Studies at Home

Chris Hindal: Lockdown for Partnering Associations Often Means No Food
Clare Jewell: Ethnic Groups Planting Churches
Praying Together
Regular Baptist Events Across the USA
Regular Baptist Administrative Team Itineraries
Improving Your Ministry Skills
Mike's Picks: Resources for Ministry
"Why We Care about COVID-19" by Mike Hess
"COVID-19 and Anxiety" by Ryan Frank
"Church Polity and the Coronavirus" by Mark Snoeberger
"Contagious" by Clare Jewell
"Spiritual Stimulus: Finding Renewal in Mandatory Rest" by Mike Hess
Regular Baptist Ministries Resources and COVID-19
2020 GARBC Conference Video Update by Mike Hess
Discipleship in the Home
Women's Studies for Online Meetings
March/April Baptist Bulletin: The Limits of Science
Free Audio Devotions for the Family
Classifieds
Make Discipleship a Priority
Plan Now for an Exciting VBS
Kids4Truth Offers Family Resources
Job Openings
Production Assistant
Assistant Editor
Customer Service Representative
Administrative Assistant to the National Representative
Art Director
Job Opening: Clarks Summit University Business Administration Department Chair
Bb Pulse, a GARBC newsletter, communicates information about association happenings, ministry development, church events, and service opportunities. Share your ministry-related information by contacting the GARBC Resource Center.
Archives by date:
March 2020
February 2020
January 2020
December 2019
November 2019
October 2019
September 2019
August 2019
July 2019
June 2019
May 2019
April 2019
March 2019
February 2019
January 2019
November 2018
October 2018
September 2018

Archives by category:
Association Updates
Improving Your Ministry Skills
Classifieds
Archives of E-Info, a GARBC newsletter published in 2007–2018, are available here.