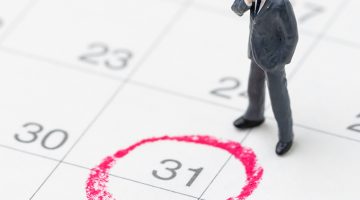 A good pastor effectively prepares his church for his own pastoral "expiration date."
For twenty years the Afghan people have been told that they now will be free. Schools built. Promises made. However, all of those things have changed over one long weekend.
Six disastrous steps in the development of cult-of-personality leadership.
Worshiping God is what we're designed to do. Worship points us to the truth of God's greatness.
When we recognize the power of the tongue, we will desire God's wisdom for our words.
God loves when we ask questions with the right heart and a spirit of humble submission to him.
Enthusiasm is magnetic. It can function somewhat as a gravitational pull toward a church or fellowship.
Three ways to take the gospel with you into adulthood.
The Baptist Bulletin podcast is also available via iTunes, Stitcher, Google Podcasts, and iHeartRadio.
Mike and Clare discuss the church's disciple-making mandate and the vital need to reproduce Christian leaders in the days ahead.
By Bob Stevenson Last October I hosted a discussion group to help our church process through the upcoming election. We don't often talk about politics …
The Baptist Bulletin podcast is also available via iTunes, Stitcher, and Google Play.
Mike and special guest Knute Larson discuss pastoral mentoring, church ministry, and the role of the Holy Spirit in the life of the believer.
The call to ministry is a realization that God is directing you into vocational ministry. This realization is accompanied by your own desire. And it is confirmed by church leaders who observe your character and gifts for ministry.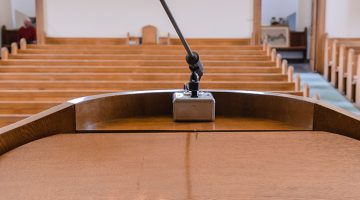 Jesus loves your church. He is the One Who will provide for your church.
God uses the "wave" of an overwhelmed heart to lead us to the Rock of Ages, the Rock that is higher than us.
With the revelation of Ravi Zacharias' secret lifestyle of sexual sins, Christians and even non-Christians publicly wonder what went wrong.
What Jeremiah came to understand is that it's not the Lord's gifts but the Lord Himself who constitutes hope.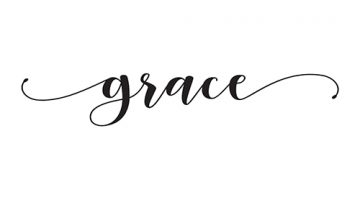 No one hates grace, do they? Who would ever be offended by a free gift?
It's true that this year has been challenging, but God has also glorified Himself in and through it.
In this episode, Mike discusses some of the right and wrong reasons for pastors to consider transitioning to another church or ministry.
The message of Revelation needs to be shared, and as a pastor, you are in the prime position to teach it to your congregation.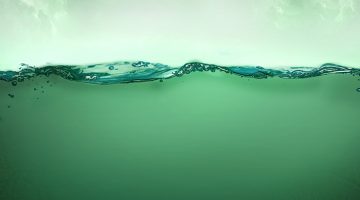 In order to have a Biblically clear mind, we need a Biblically developed worldview filter that can sort out the good from the bad, the Biblical from the secular.
Our Heavenly citizenship is a gift that should change our perspective on how we live out our lives.
Indulging your children when they throw a temper tantrum is unhelpful and counter-productive.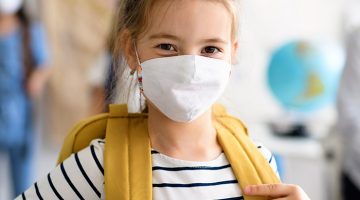 If you are fearful entering this school year, then turn to God's Word for hope. Within the pages of the Bible, there are precious promises for scared, weak, and needy people to grab hold of.
Let's put our hearts and minds into what the Lord has for us. Let's do it wholeheartedly for the Lord.
Churches need to realize that although the role of a pastor's wife can be rewarding and special, it can also be lonely.
As school starts this year, create a new tradition at supper for each person in your family to think about someone at their school or workplace they can pray for, then pray for them as a family during supper time.
Mike and David discuss Mike's new book, No Contest: Overcoming a Competitive Spirit.
Your pastor might have several degrees hanging on his wall from prestigious seminaries and educational institutions. But rest assured, he has never taken a class …
By Bob Cowman I tend to see opportunity at the strangest times and in the weirdest ways. If you read the news or follow the …
In this 2018 video, listen to Aaron Lavender, pastor of Grace Baptist Church, Kansas City, Missouri, speak on "The Incompatibility of Christianity and Racism."
Mike and Bob discuss the many issues surrounding the difficult decision to leave a church.
As Christians, we must be prepared to confront both racist actions and racist attitudes, because sin originates in the heart.
Mike interviews Steve DeWitt on the subject of Christ's supremacy and beauty.
The question isn't so much whether or not to utilize social media, but what we are trying to say and why. Our communication is to be seasoned as with salt—that implies that we are putting in some thought beforehand.
"Can we gather yet as a church again?" A national representative of a fellowship of churches does not have the definite answer for each local church. But thankfully, the principles of God's sufficient Word do.
What should we be considering, as Christians, when we ponder and discuss the idea of reopening the country?
By Steve Viars Indiana's governor, Gov. Eric Holcomb, along with his assembled team of medical and business professionals, has the gigantic task of leading our …
This is a time of great uncertainty, but it is also a time for reflection on First Things, on Prime Principles. On what is certain. On Truth.
We're all in over our heads right now. These are hard times. But the hard times are the best times to become who God made us to be.
Just as biblical love is an action (not a feeling) so is biblical forgiveness. Stop looking at your emotions as a barometer and start looking unto Jesus.
Like the early church, we must boldly step into the challenge of caring for the vulnerable and sick. We must point them to the only One Who can deliver us.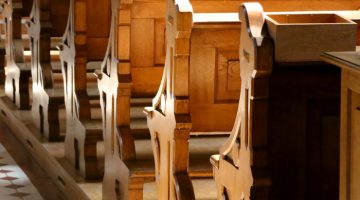 Mike and David discuss Christian living and church ministry in an age of Coronavirus lockdown.
Observing the Lord's Table remotely might not be the best idea.
What does the Coronavirus lock-down mean for our Baptist understanding of church polity?
Four suggestions for using this extraordinary time as an opportunity for spiritual renewal.
"Your word I have hidden in my heart, that I might not sin against You" (Ps. 119:11).
The "iron sharpening iron" process that Proverbs 27:17 provides is a helpful and maybe even convicting part of a believer's life.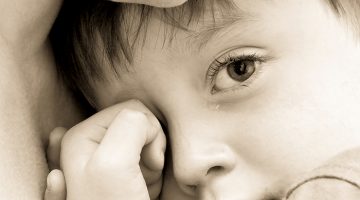 We have good reason to take the virus seriously. But we also have good reason to trust God, live courageously, and love others.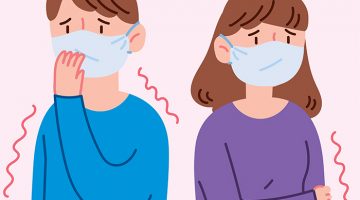 What are you worried about? Try this three-step approach from Philippians 4:6–7.
Jesus sang praises to God. We should follow His example.
Four reasons Christians should sincerely care about the current COVID-19 crisis.
Today the church is facing several incoming threats about which we cannot afford to say, "Don't worry about it."
The idea that shame has no place at all in the life of the believer says too much.
God calls us to live actively in confident faith and hope, not fear. Like our Biblical forerunners, He asks us to trust in the fact that He is already present in the places that are new and untested for us.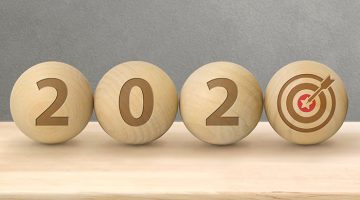 Let's commit ourselves to work together for God's glory in 2020 to make disciples in healthy local churches.
In this episode, we consider the historical identity of the Magi and offer some reflections on the account of their visit to the Christ-child in Matthew 2.
December can be one of the busiest and most hectic times of the year for church pastors and leaders. With that in mind, Regular Baptist Ministries has provided a checklist that churches can use to make sure that certain tasks, especially those that have IRS deadlines, are completed in time.
This Thanksgiving Day, as we sit down with our family and friends and stare at that turkey with the trimmings, perhaps we should remind ourselves to be better thankers and better givers.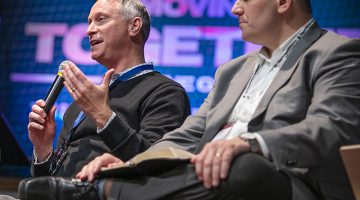 This episode features a panel discussion on pastoral recruitment and the call to ministry.
News of Kanye West's reported conversion to Christianity is sparking social media and the Christian blogosphere. What are we to make of this? How should we respond?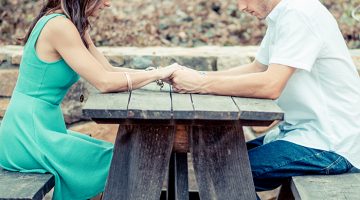 Mike discusses marriage in ministry with John and Daria Greening.
Self-care in its proper place is good, but that road can be slippery. We are not our own; we are Christ's.
David and Mike discuss the proposed updated purpose statement and how it better answers the question, "What is our purpose and our mission?"
God is a good Father. He loves to give good gifts. At the cross, the most significant suffering in history collided with the greatest gift anyone could ever offer.
Five reasons to invest in both your local and state fellowship.
It is God's business to turn people who are not good into people are who are. Justification declares us to be righteous based on the righteousness of another, so we are "good" in the estimation of God as He sees us in Christ.
By Kevin Carson Some questions that readers ask are harder to answer than others. This is a very hard question. Whenever someone asks this question, …
Pastoral ministry can be a lonely place. But it doesn't have to be. Years ago it was common for seminary professors to caution aspiring pastors about having close friendships.
Do you find yourself in a cyclical battle with sin? Next time you sin, stop yourself, and walk yourself through James 4:1–4.
A little over 13 months ago Christina and I unpacked our belongings and began settling into the northwest suburbs of Chicago. We also began a …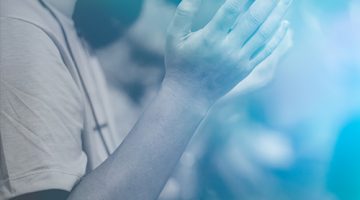 Mike and David discuss signs and wonders, spiritual gifts, and Biblical sufficiency.
It is true that people are lost and dying, and that we should be urgent about pursuing the lost, but skipping seminary in order to rush into ministry would be like performing a surgery without any schooling.
Let's not forget while hearing the heartbreaking accounts of spiritually shipwrecked Christians that there are multitudes of faithful Christian brethren all around the world still persevering in their faith and staying true to the gospel, sometimes even under intense persecution.
Pat Nemmers and Chuck De Cleene discuss the importance of intentional evangelism.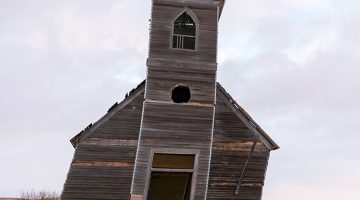 Three common fears will eventually lead a church down the road to closure instead of revitalization.
While it is true that believers may struggle with sins, those sins should no longer define the believer: we must cease being what we were and become what we are.
David Gunn and Andy Woods discuss the coming Kingdom and its relationship to the Church.
A Critical Review of Andy Stanley's "Irresistible: Reclaiming the New that Jesus Unleashed for the World."
The Lord is my Shepherd. He restores my soul.
Mike Hess and Mark Vroegop discuss pastoral ministry, worship, and lament.
By Bob Stevenson Tomorrow, we celebrate good Friday. In our church, we gather to read the passion narrative and reflect on the event of the …
In the spiritual gift lists in the New Testament, some gifts were miraculously endowed and immediately exercised and some were non-miraculously, naturally inherited and used.
by Dave Cunningham Those of us who stand for the truth of God's Word and vote with the Bible in our back pocket have been …
Unplanned is a film you need to see. It will change your perspective. It is not entertaining, but it does show in compelling fashion both what abortion is and how by God's grace we can see change in those who administer and advocate its practice in our day.
David and Mike discuss the issues of ecclesiastical separation and secondary separation.
Many Christians know that Jesus said that we should have the faith of a child. But what does Jesus mean by this comparison?
On March 15 the 7th Circuit Court of Appeals reversed the district court decision and found that a housing allowance for church clergy does not violate the Constitution's establishment clause.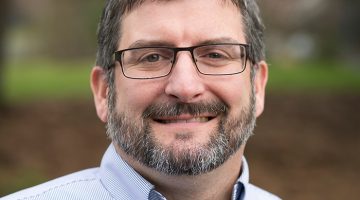 Jon Jenks joins us to discuss the essence and nature of Biblical worship.
The Miracles of Jesus Christ John the Baptist (who did no miracle) was the new voice for God to Israel after the four sterile centuries …
Should Baptists celebrate Lent? Mike and David discuss this question by examining the history of Lent, New Testament teachings on food, fasting, and spirituality, and the sacramental context in which Lenten observance usually occurs.
The era of the Gospels began with the gigantic miracle of the virgin conception and birth of Jesus of Nazareth, the entrance of God in the flesh into the temporal order. This era closed with the most colossal miracle of all human history—the bodily resurrection of Jesus from the dead.
We often rehearse how we are saved by faith, but God has also called us to live by faith.
Mike Hess discusses challenges facing the Church today and the importance of sound hermeneutics.
By Kyle Dunham How important is biblical creation for one's theology? Self-professed evangelicals increasingly say, "Very little." A surprising number of theologians downplay its importance. …
By Nick Harsh Sunday morning. For some families, these two simple words call to mind a morning filled with chaos. For others, however, Sunday mornings …
The Baptist Bulletin podcast is also available via iTunes, Stitcher, and Google Play.
By Rolland McCune On occasion through the years one reads or hears of a great revival somewhere in the world, a sudden outburst of the …
The Baptist Bulletin podcast will debut next week! Join hosts Mike Hess (GARBC National Representative) and David Gunn (RBP Director) for discussions on theology, ministry, …
By Rob Green Years ago, I heard the phrase "perception determines reality." I remember being confused. Reality is not dependent on one's perception, I reasoned. …
Tax reform law that went into effect in 2018 includes a requirement for churches and nonprofits to pay tax on the cost of parking space used primarily by employees. Churches can take some easy steps to make certain that they remain in compliance.
Witnessing a son or daughter charging hastily into destruction is a burden so heavy even the most resolute parents despair of bearing it. But there is always hope in Christ.
By Bernie Augsburger Have you ever wondered how the Pilgrims could have a thanksgiving celebration after going through the most difficult year of their lives? …
When a high-profile minister like Bill Hybels falls from grace, it provokes us to ask, What are some important lessons can we learn from this?
By Sam Horn There are certain cultural influences and age specific tendencies that can be observed in each generation. These "generational habits" are not always …
A recent court decision declaring the Minister's Housing Allowance unconstitutional is being appealed. However, your church and your pastor as an individual should consider what to do if he loses his housing allowance.
By Kyle Dunham This year marks the 70th anniversary of the inception of the modern state of Israel. On May 14, 1948, David Ben-Gurion announced …
By Diane Scallon For those of you who have smartphones, please take a moment to check the battery status of your phone. In the battery …
by Jeff Burr The Incarnation is a revolutionary doctrine. Humanity was alienated from God because of its sin. Jesus, the eternal Son of God and …
By Rebekah Anderson In 280 days, I get to marry my best friend—the man I admire more than anyone else in the world. And some …
The Lord is lord of all. Whether rain or snow, cold or heat, wind or stagnant air, hurricane or calm, the Lord is the one who continues to uphold all of creation by His mighty power.
We begin a new school year with many concerns, apprehensions, and hopes. What better way to begin this school year than to begin in prayer?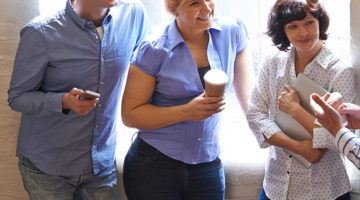 The average church's retention rate of unchurched first-time visitors is less than 3 percent. How can churches help visitors become regular attenders?
Regeneration is not a cooperative effort between God and man. God initiates the new birth by reaching down to us in love, mercy, and grace and lifting us from our lifeless condition. We do not meet Him halfway.
Is it possible to "redeem queer culture" while remaining true to Biblical standards and terminology? The Revoice Conference thinks so, but it is a difficult concept to square with the Bible's teaching on sin and redemption.
Why should you show up at church on a Sunday morning? Ever wonder that? Here are four reasons to attend church.
There are four lessons to be learned from current events surrounding pastors. Those in ministry need to pay attention and be warned.
"I was wrong. Will you forgive me?" Seven words and two sentences that will change your life and your relationships for the better.
Mothers are not generally regarded as warriors. However, the Bible describes some mothers who fought in a hand-to-hand combat for their children.
The crowd who welcomed Jesus into Jerusalem may have been fans of Jesus, but they certainly weren't followers of Jesus.
Jesus is serious about His disciples working while He is away. Why do you think that you will be more fervent about serving Him tomorrow if you are unwilling to serve Him today?