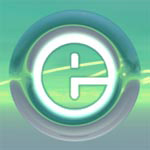 Any believer who is from the Mid-Atlantic states of the East Coast is most likely familiar with Sandy Cove Ministries in Maryland. It is a special place that God has used for decades to impact people with His Word in a most beautiful setting. I anticipate God doing something similar the last week of June when we hold our annual conference in this great location on the Chesapeake Bay. The conference theme "Best Church Practices" is vital to our ministries. Sandy Cove is as beautiful as ever. This will be a terrific conference! Reserve your room today. A reasonable meal package will provide three excellent meals each day. Pray now for God's blessing. See you there!
John Greening, National Representative
Enjoy APRIL 2017 E-Info:
Multiply Christ's Church through Prayer
Regular Baptist Churches Extend Compassion to Uganda
$3,000 Will Complete Training Book for Indian Pastors
2017 GARBC Conference: Register Early for Discount!
Regular Baptist International Strengthens Churches in Myanmar
An Invitation to a Boat Ride
Council of Eighteen Nominations by State

Regular Baptist Builders Club Board to Review Grants and Loans
Guard and Reserve Chaplains Minister Full-time
GARBC Fellowship Applications Open
GARBC Church Directory
Regular Baptists around the Country
Regular Baptist Ministries Team Itineraries
Improving Your Ministry Skills
"Best Church Practices": 2017 GARBC Conference
The Church and Culture Conference
Regular Baptist Press Is Ready to Help Your Teachers
Spring Conferences Emphasize Outreach
Developing Discernment in Today's Issues
Building Strong Disciples
Alpha Omega Conference
Regional Conference Offer Friendship and Instruction
Kids Will Love Castle Life!: RBP's 2017 VBS
Opportunity to Assist Maryland Church Plant
Indianola, Iowa, Church Seeking Pastor
Kingman, Arizona, Church Seeking Pastor
E-Info, a GARBC newsletter, communicates information about association happenings, ministry development, church events, and service opportunities. Share your ministry-related information by contacting the GARBC Resource Center.