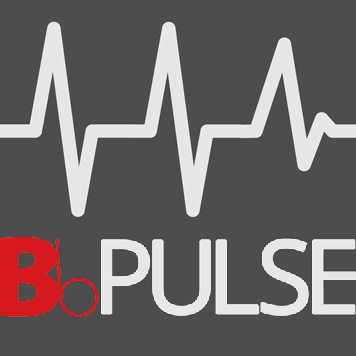 Hello, friend,
Please consider two important things that are crucial to the life of our fellowship: nominating men to serve on the Council of Eighteen and registering for the 2020 GARBC Conference to be held in Sacramento, California, Monday, June 29–Thursday, July 2. Please be in prayer about your participation in the Council nomination and your attendance at our annual conference. Information regarding the nomination of candidates and conference registration will arrive in your church office and appear at garbcConference.org later this month.
God is at work doing great things within the churches of our fellowship. You'll want to be sure to take part in this great association of churches that is "Making Disciples through Healthy Local Churches."
Mike Hess
GARBC National Representative
February 2020 Bb Pulse is ready to view!
Association Updates
Plan a California Vacation: 2020 GARBC Conference
Ministry News
Mike Hess: Partnering in the 220 Initiative
Mark Johnson: Leveraging Stock Market Gains
Manning Brown: Giving Ensures Chaplains' Going
David Gunn: Announcing Shopping List Women's Bible Study

Chris Hindal: Welcoming New Partnering Associations from Colombia and Congo
Clare Jewell: Granting Funds for Residency Training and Revitalization
Coming Soon: Scholarship Recipients to Be Announced
Regular Baptist Events Across the USA
Regular Baptist Administrative Team Itineraries
Improving Your Ministry Skills
Mike's Picks: Resources for Ministry
Complementarianism: A Moment of Reckoning
Giving Your Church a Greater Web Presence
Perspective: Finding Contentment
Hermeneutical Evaluation of Christocentric Hermeneutic
GARBC Conference Helps You Grow in Ministry
Baptist Bulletin Addresses Pastoral Communication
University Expands Online Instruction
Men of God Conference
Man Up Conference
Classifieds
New GARBC Church Directory Now Available
Resources for Safety in Your Church
Helping Children Celebrate Easter
Job Openings
Production Assistant
Assistant Editor
Customer Service Representative
Administrative Assistant to the National Representative
Art Director
Bb Pulse, a GARBC newsletter, communicates information about association happenings, ministry development, church events, and service opportunities. Share your ministry-related information by contacting the GARBC Resource Center.
Archives by date:
January 2020
December 2019
November 2019
October 2019
September 2019
August 2019
July 2019
June 2019
May 2019
April 2019
March 2019
February 2019
January 2019
November 2018
October 2018
September 2018

Archives by category:
Association Updates
Improving Your Ministry Skills
Classifieds
Archives of E-Info, a GARBC newsletter published in 2007–2018, are available here.