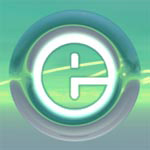 The stillness of February is a marked contrast to the busyness of the Advent season. Lighter schedules provide opportunities for longer-range ministry projects. How about designating time during these winter days for ministry self-improvement? In this edition of E-Info, you will find course listings of our Regular Baptist  Learning Labs. During these three 75-minute online sessions, leaders will offer specialized instruction and practical assistance on web design, preaching, church photography, teacher training, and updating statements of faith. Take advantage of this great resource! As a benefit of being in the GARBC fellowship, leaders and members of churches in the association can enroll for free.
Yours for great learning,
John Greening, National Representative
Enjoy FEBRUARY 2017 E-Info:
Regular Baptist Chaplains on Duty
Supporting Your Association
Northeast India Orphanage and Camp Needs
Regular Baptist Church Planting Prayer Challenge
The Best Investment Teens Can Make
2017 GARBC Conference Getaway
Look for Important GARBC Conference Packet
Regular Baptists around the Country
Regular Baptist Ministries Team Itineraries
Improving Your Ministry Skills
Excellent Sessions Await You: Regular Baptist Web Community—
web design, preaching, church photography, teacher training, updating statements of faith
Regular Baptist Consultation: How Can We Help?
GARBC Conference Workshops by Gifted Leaders
Grand Rapids Church Ministries Conference
Refresh Conference
Missions Conference for Kids
Seeking Hispanic Lead Church Planter
Orting, Washington, Church Seeking Senior Pastor
Cresaptown, Maryland, Church Seeking Senior Pastor
E-Info, a GARBC newsletter, communicates information about association happenings, ministry development, church events, and service opportunities. Share your ministry-related information by contacting the GARBC Resource Center.