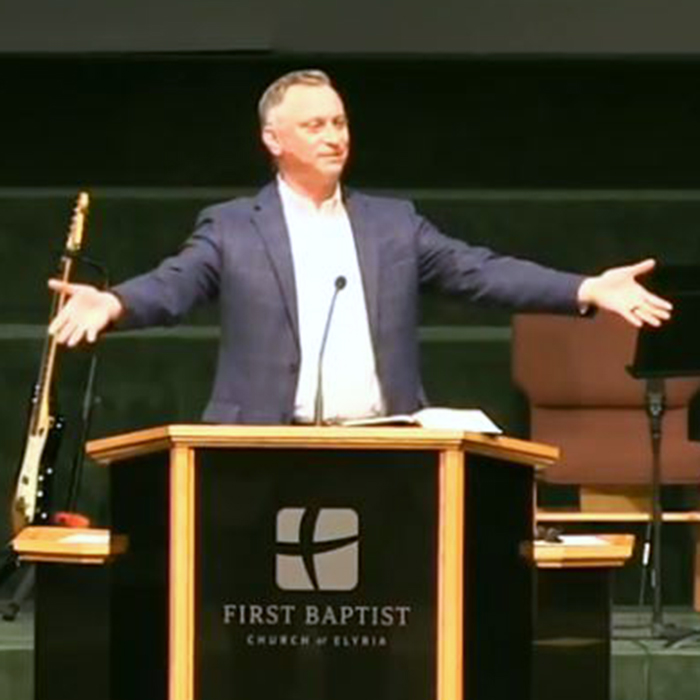 ELYRIA, Ohio—The Hebron Association of Regular Baptist Churches met for its annual gathering May 2 at First Baptist Church. This regional fellowship in Ohio, organized in 1928, four years prior to the founding of the GARBC, meets each year for worship and a message from God's Word.
It's good to worship God together, praise Him for what He's done, and show love to sister churches, said Luke Williams in his remarks at the conference. Luke is associate pastor of First Baptist Church, Lagrange, Ohio, and moderator of the Hebron fellowship. "And that's what we're here to do—to reflect on God's grace together and to leave renewed and refreshed for more gospel work."
Duke Crawford, pastor of Emmanuel Baptist Church in Toledo, spoke on 2 Peter 3.
His message "concluded a study of 1 and 2 Peter that the pastors of the fellowship have been doing at their meetings this year," says the Ohio Association of Regular Baptist Churches. Duke "challenged us that since we know the end of the [gospel] story and Who wins, our lives should be holy, evangelistic, and growing in Him—full of faith, not fuss!"
Dave Burman, pastor of First Baptist Church, says he is thankful for the Hebron association. "My great friendships, my great connections, and even many of my great resources and sources of encouragement are here in this fellowship amongst the pastors and amongst the people."