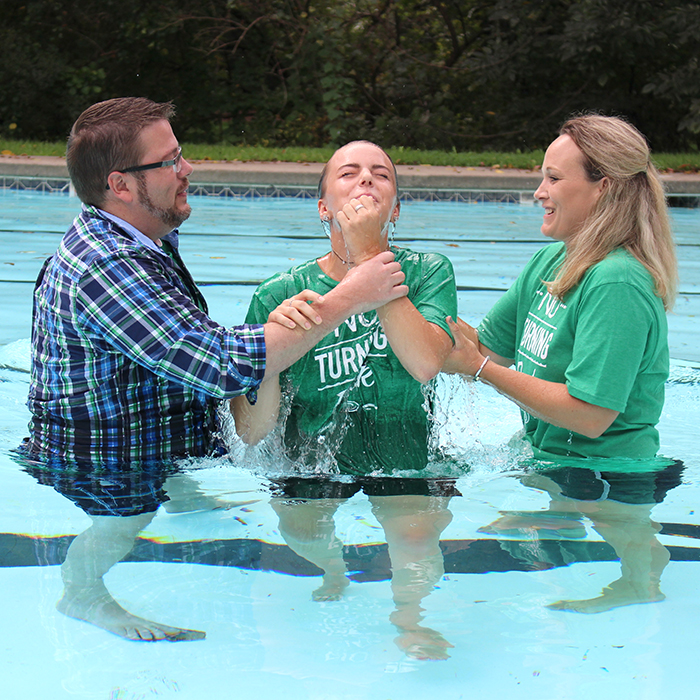 CHESTER SPRINGS, Pa.—"I feel refreshed. I'm all in," said Steve Heller after being baptized on a recent Sunday. Heller was one of four people baptized at Branch Life Church, which Pastor Josh Park planted in March 2018.
"These baptisms were the answer to some of the first and most frequent prayers of the church leadership," says Team Pastor Scott Greening.
Park is rejoicing that adults were the first to be baptized at the new church. Each of them had trusted Christ as their Savior before attending Branch Life Church but grew spiritually after becoming part of the core membership. As a reflection of Branch Life's outreach strategy of pray, invest, and invite, each person being baptized was accompanied into the pool by a believer who played a role in introducing the individual to Christ.
Branch Life Church conducted the baptisms at Camp Sankanac, a Christian camp that is hosting the church as it prepares for a public launch. More than 100 people witnessed the baptisms.