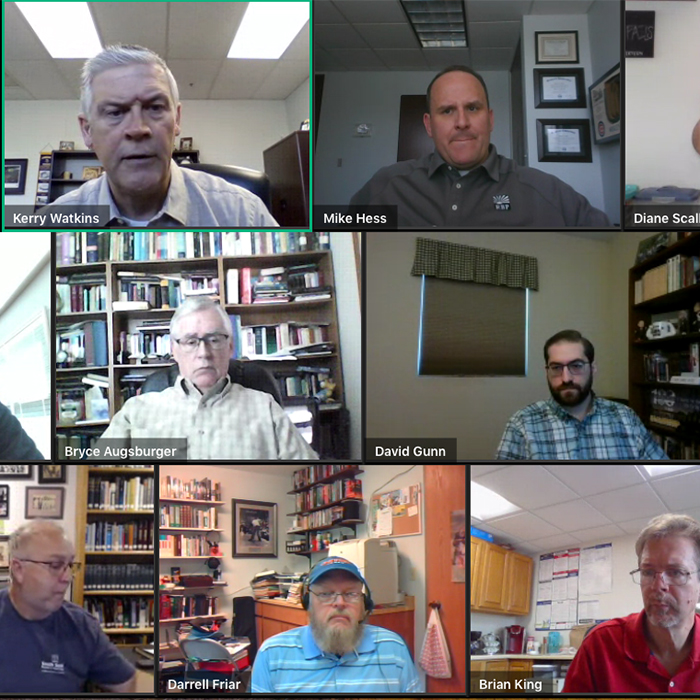 ARLINGTON HEIGHTS, Ill.—Ministry happens through relationships. Relationships are important in the work of the GARBC as well. That's why the national association has started facilitating meetings with leaders from the state and regional associations.
"We want to be working together to serve the pastors and churches in our association," says Kerry Watkins, director of church engagement.
On Tuesday, Aug. 3, state and regional leaders met online with GARBC leaders in the first regularly scheduled meeting.
The purpose of each meeting is for state and regional leaders to get to know one another so they can create collaborative relationships and share ideas for what is working well in their ministries as they serve churches. Those attending also hear from Mike Hess, GARBC national representative, so they can better understand his vision and passion for the GARBC.
"Our desire is for this meeting to include all state and regional leaders going forward," Kerry says. "Working together more closely will benefit everyone in their ministries."
The meeting will take place every six months, with the next one tentatively planned for February 2022. GARBC leaders encourage state and regional leaders to get the meeting on their calendars when information is sent.