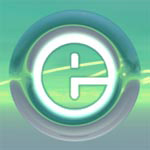 Hello, friend,
A dream team is a collection of outstanding individuals that if brought together would work to achieve goals at the highest level of performance in their trade. Would you do me a big favor? If you are on the leadership staff of an association church, would you click here and identify several individuals from GARBC churches that you think would make a Council of Eighteen dream team? At this summer's GARBC Conference in Oswego, Illinois, 12 names will be on the council ballot with six men elected. Before you forget to act on this request, submit your nominees now. Chart the future course for our Regular Baptist churches! I'll be listening for the bell of my e-mail inbox, indicating that a multitude of nominations have arrived. Go, team!
God bless you.

                                                                                                                                                                                                                                                                                                                                                                                                                  John Greening
Regular Baptist Churches National Representative
Enjoy MARCH 2016 E-Info:
Urgent Need
Help Strengthen Regular Baptist Churches
Church Seeking Help with VBS Ministry
Talents For Christ: Register Now!
Council Nominations Due March 24
GARBC Fellowship Applications Open
Chaplains in Ministry
Church Directory Updates
Apologetics Project: Joyful Defense
Sneak Preview: March/April Baptist Bulletin
Regular Baptist Ministries to Host NARBC Camp Directors
GARBC Team Itineraries
Regular Baptists around the Country
Improving Your Ministry Skills
Plan Now to Attend 2016 GARBC Conference
Men of God Conference: Made for Worship
Conference: Men Modeling the Master
Grand Rapids Church Ministries Conference
Cross-Cultural Ministry Class
Baptist Network Northwest Annual Ministry Conference
OARBC Church Ministries Conference: Unshaken
CARBC Bible Conference
Minister's Enrichment Day
Worry-Free Living: New RBP Women's Bible Study
High Church Heresy: Exposing Resurgent Catholicism and Orthodoxy
Seeking Bilingual Pastor
Housing for People in Ministry
E-Info, a GARBC newsletter, communicates information about association happenings, ministry development, church events, and service opportunities. Share your ministry-related information by contacting the GARBC Resource Center. Together we can accomplish more!