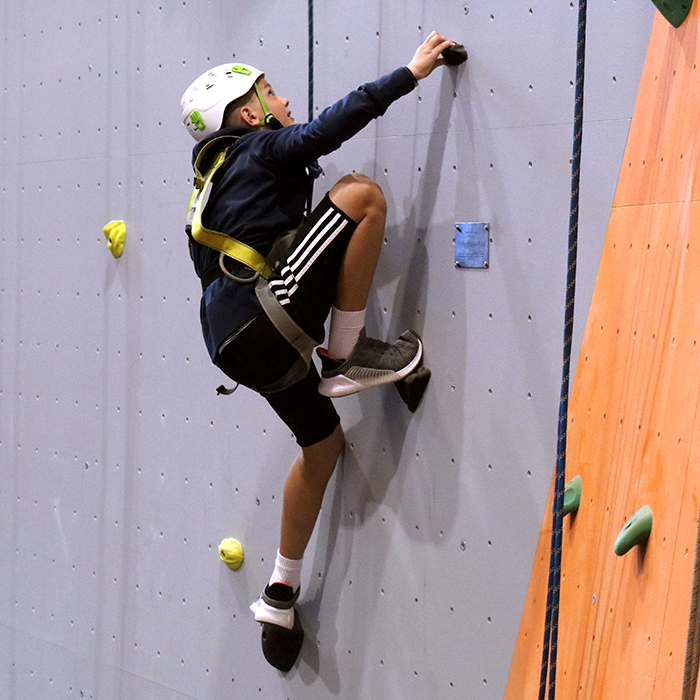 LAKE ANN, Mich.—Lake Ann Camp celebrated the grand opening of its 32,000-square-foot recreation facility called the ARC. The celebration coincided with the camp's 70th anniversary. At the camp's first meeting, on Labor Day weekend in 1948, more than 200 people were present. This time, 70 years later, several hundred people from across the country had gathered to celebrate all that God has done through the ministry of Lake Ann Camp.
The ARC—standing for Adventure, Re-creation, and Connection—"gives Lake Ann Camp the ability to enhance the camping and retreat experience every day of the year," the camp says. Regarding the word re-creation, the camp says, "If we were simply building a gymnasium we would call it recreation; however, at Lake Ann Camp we put intentionality in all that we do. . . . In our world recreation can become re-creation, and campers can go home with a whole new view of themselves while having the time of their life!"
During the weekend events marking the grand opening and anniversary, three speakers—Ken Rudolph, Bill Bolthouse, and Ken Riley—shared messages about looking forward to the years ahead and giving hope to the next generation. In these challenging times, the speakers said, many young people are losing hope as they look toward the future. "I think in the 70-year history of the camp, we are probably needed more today than ever before," says Riley, executive director of the camp.
In addition to hearing from speakers face to face, guests also viewed videos of people sharing their memories of the camp. In a 2014 video, Ed Dubois (who is now with the Lord) talked about what it was like to drive on the property for the first time, when his committee was searching for a camp location in 1948. In another video, "Uncle" Charlie VanderMeer of Keys for Kids Ministries shared his fond memories attending Lake Ann Camp in 1948 and told how the camp impacted his life and ministry. Another camper during Lake Ann Camp's early days, Charles Alber, cut the ribbon at the ARC and led everyone in a prayer of dedication, asking God to use the ARC to change lives now and for eternity.
The celebration was special for all who attended and set the tone for the camp's future.