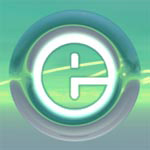 Hello, friend,
January is a month of reflection and action, a time to tackle issues that have been hovering. Often in January I hear from pastors and churches wanting to get on better footing in their ministries. I have been advising a church that has experienced internal conflict. God has guided graciously in initial steps toward resolution. Another small independent church asked if the association would be willing to come in and help in restoration. Our resource center staff actively helps pastors and churches day in and day out. If I may be of assistance to you, please contact me. God bless you with a great ministry year!
John Greening
Regular Baptist Churches National Representative
Enjoy JANUARY 2016 E-Info:
Providing a New Sign
Praying for Churches Seeking Pastors
International Churches Connect for Assistance
Association Updates: January 2016
2016 GARBC Conference:"And Beginning with Moses . . . Proclaiming Christ from the Old Testament"
January/February Baptist Bulletin Arriving Soon
Workshops to Strengthen Churches
GARBC  Packet Coming to Your Church
GARBC Team Itineraries
Regular Baptists around the Country
Improving Your Ministry Skills
2016 Christian Workers Retreat
Northwest Worship Team Retreat
Refresh Conference for Pastors and Wives
Conference on the Church for God's Glory
Save the Date: Women's LYFE Conference
RBP Resources: The Director's Favorites
Seeking Bilingual Pastor
Housing for People in Ministry
E-Info, a GARBC newsletter, communicates information about association happenings, ministry development, church events, and service opportunities. Share your ministry-related information by contacting the GARBC Resource Center. Together we can accomplish more!