Partner with like-minded churches in proclaiming Biblical truth.
The GARBC exists to assist churches in Great Commission ministry, working together as autonomous, Bible-centered, Christ-exalting, gospel-proclaiming Baptist churches.
Champion Biblical Truth
The Word of God is inherently powerful to save and equip those who respond in faith to its message (2 Timothy 3:15–17). We are committed to communicating the whole counsel of God in its timeless relevance.
Impact the World for Christ
The only message that will change the eternal destiny of the lost is the gospel. We are determined to obey the Great Commission mandate of Jesus Christ (Matthew 28:18–20).
Make Disciples
Biblical doctrine gives direction and identity to individuals and churches. We will faithfully promote our Scriptural legacy as Baptist churches.
Advance Association Churches
The church is God's operative institution for evangelism and edification. We seek to strengthen existing churches and to plant new ministries.
Champion Biblical Truth
The Word of God is inherently powerful to save and equip those who respond in faith to its message (2 Timothy 3:15–17). We are committed to communicating the whole counsel of God in its timeless relevance.
Impact the World for Christ
The only message that will change the eternal destiny of the lost is the gospel. We are determined to obey the Great Commission mandate of Jesus Christ (Matthew 28:18–20).
Make Disciples
Biblical doctrine gives direction and identity to individuals and churches. We will faithfully promote our Scriptural legacy as Baptist churches.
Advance Association Churches
The church is God's operative institution for evangelism and edification. We seek to strengthen existing churches and to plant new ministries.
Leadership
Our staff provides resources and services to help churches develop effective ministries.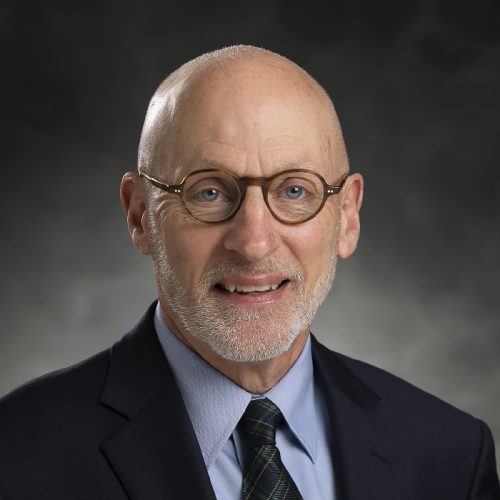 Dr. David E. Strope serves as interim national representative of the GARBC. In this role, David shares God's Word in church and ministry settings, counsels and encourages pastors and churches, provides assistance with pastoral placement, and mentors and trains pastors, all while championing the association's doctrinal distinctives.
Prior to serving in this role, David was a pastor for 45 years in four New York churches (Jamestown, Lockport, Elmira, and Norwich) and at Ankeny Baptist Church of Ankeny, Iowa.
In addition to his pastoral roles, David has served on the GARBC Council of 18, the Northeast Fellowship Council of 10, and the Iowa Association of Regular Baptist Churches Council of 10. He currently serves on the elected council of Baptist Mid-Missions and has taught at Faith Baptist Bible College as an adjunct faculty member.
David and Debbie have three children, seven grandchildren, and three foster grandchildren.
Mark Johnson joined Regular Baptist Ministries in 2009 and currently serves as Treasurer and Controller. In this role, he oversees the organization's finances as well as its information technology, facilities, and legal operations. With an extensive background in law and tax for ministries and non-profits, Mark also serves as an advisor to GARBC churches and frequently publishes updates covering legal and financial issues that affect them. His passion is to help churches understand and care for their business needs so that their ministries can thrive.
Mark received a bachelor's degree in Accounting from Pensacola Christian College (Florida) in 2004 and went on to work for his alma mater in accounting and financial strategy roles prior to joining RBM.
Mark enjoys cycling in suburban Chicago and is well-known among friends and neighbors for authentic, southern-style barbecue. He serves in his local church as a musician and is an active volunteer for several organizations in his home community.
Kerry Watkins joined Regular Baptist Ministries as the director of Human Resources in June 2020. In this role he manages benefits, communicates with employees, and assists in performance management. He also leads in employee events and staff recognition.
Prior to this, Kerry served for 17 years as an administrative pastor in two GARBC churches in Iowa and Ohio, where he served as an accountant, HR leader, and financial manager. He also provided facility oversight, served on the pastoral teams, counseled, and taught.
Since joining Regular Baptist Ministries, he has added the role of director of Church Engagement to his responsibilities. This involves connecting with pastors of GARBC churches so they better understand the association's purpose and its resources for pastors and churches.
Kerry has degrees from Pillsbury Baptist Bible College (BA), Rochester Community College (AA in accounting), and Winona State University (BS in finance; MBA).
Kerry loves serving the church through Regular Baptist Ministries. His desire is to see the association strengthened as churches become more focused on disciple making and outreach.
Kerry moved to the area with his wife of 36 years, Lori, four of his five children, and one grandchild. He enjoys spending time with family, traveling, and teaching in his local church.
Manning Brown graduated from Michigan State University with a B.A. in telecommunications. In addition, he holds an M.Ed. from Pennsylvania State University and M.A. from Air Command and Staff College.
Manning and his wife, Jennifer, were married in 1988 and left for active duty with the Air Force. In nearly 22 years of service, they moved multiple times, including two tours in Germany. Manning spent four years on missile combat crew in the Minuteman III ICBM, before a career broadening into Air Force Recruiting Service and later as a public affairs officer. In that time he served as a squadron commander, and when he retired as a lieutenant colonel in 2010, he was the deputy director of public affairs for U.S. Air Forces Europe. In addition, he had three deployments in the course of his career, one in Turkey and two in Iraq.
While in the military, Manning had numerous opportunities to serve the Lord in churches and chapels around the country and the world. Licensed and ordained while on active duty, he has taught and preached the gospel in a variety of environments. After retirement from the Air Force, he worked at Baptist Bible College (now Clarks Summit University) where he served as the human resources director and later as the executive director to the president. In 2013, Manning joined Regular Baptist Ministries as director of marketing and communications before becoming director of Regular Baptist Chaplaincy Ministries in 2015. His responsibilities include recruiting prospective chaplains as well as ministering to the needs of our chaplaincy families. He also communicates to the churches of our fellowship the opportunity for outreach through military, institutional, and community service chaplaincy. Manning and Jennifer have two grown sons and three grandchildren.
Clare is the Director of Generate. The mission of Generate is to fuel the health and reproduction of leaders and churches within the GARBC. Generate does this by casting vision and providing resources and training to plant and revitalize churches, develop leaders, improve church facilities, and assist in disaster relief.
Clare also serves as the Executive Director for EveryEthne, the North American ministry division of ABWE. In this role, his primary focus is to mobilize churches to multiply disciples, leaders and churches; to make disciples among people groups in North America; and to send missionaries into God's global mission field.
In addition, Clare teaches Missional Living at Corban University in Salem, Oregon.
Prior to taking on his current responsibilities, Clare served as Senior Pastor of Lakewood Park Baptist Church in Auburn, Indiana for 20 years. During that time, he developed church planting partnerships in Ukraine, India, Nepal, Russia, Brazil and Jamaica.
Clare and his wife, Donna, have four daughters and thirteen grandchildren. He lives in Salem, Oregon.
The officers of the Association consist of a Council of Eighteen, men elected by the churches to a three-year term. The Council makes recommendations to the Association to further its work and implements actions and policies of the Association.
I. Of the Scriptures
We believe in the authority and sufficiency of the Holy Bible, consisting of the sixty-six books of the Old and New Testaments, as originally written; that it was verbally and plenarily inspired and is the product of Spirit-controlled men, and therefore is infallible and inerrant in all matters of which it speaks.
We believe the Bible to be the true center of Christian unity and the supreme standard by which all human conduct, creed, and opinions shall be tried.
2 Timothy 3:16, 17; 2 Peter 1:19–21
II. The True God
We believe there is one and only one living and true God, an infinite Spirit, the Maker and supreme Ruler of Heaven and earth; inexpressibly glorious in holiness, and worthy of all possible honor, confidence, and love; that in the unity of the Godhead there are three persons, the Father, the Son, and the Holy Spirit, equal in every divine perfection and executing distinct but harmonious offices in the great work of redemption.
Exodus 20:2, 3; 1 Corinthians 8:6; Revelation 4:11
III. The Holy Spirit
We believe that the Holy Spirit is a divine person, equal with God the Father and God the Son and of the same nature; that He was active in the creation; that in His relation to the unbelieving world He restrains the evil one until God's purpose is fulfilled; that He convicts of sin, of righteousness, and of judgment; that He bears witness to the truth of the gospel in preaching and testimony; that He is the agent in the new birth; that He seals, endues, guides, teaches, witnesses, sanctifies, and helps the believer. We believe that the sign/revelatory gifts of the Holy Spirit have fulfilled their purpose and are not applicable to the work of the Holy Spirit today.
John 14:16, 17; Matthew 28:19; Hebrews 9:14; John 14:26; Luke 1:35; Genesis 1:1–3; John 16:8–11; Acts 5:30–32; John 3:5, 6; Ephesians 1:13, 14; Mark 1:8; John 1:33; Acts 11:16; Luke 24:49; Romans 8:14, 16, 26, 27; 1 Corinthians 12:8–10, 28–30; 13:8–10; 14:1–40; 2 Corinthians 12:12; Hebrews 2:2–4
IV. The Devil, or Satan
We believe in the reality and personality of Satan, the Devil; and that he was created by God as an angel but through pride and rebellion became the enemy of his Creator; that he became the unholy god of this age and the ruler of all the powers of darkness and is destined to the judgment of an eternal justice in the Lake of Fire.
Matthew 4:1–11; 2 Corinthians 4:4; Revelation 20:10
V. Creation
We believe the Biblical account of the creation of the physical universe, angels, and humanity; that this account is neither allegory nor myth, but a literal, historical account of the direct, immediate creative acts of God without any evolutionary process; that Adam and Eve were created by a direct work of God and not from previously existing forms of life; and that all people are descended from the historical Adam and Eve, first parents of the entire human race.
Genesis 1; 2; Colossians 1:16, 17; John 1:3
We believe that our Creator established human gender biologically in fixed, binary categories: male and female. Seeking to confuse or change the God-given distinction of the two genders violates God's creative design and revealed will.
In light of God's creative design, we believe that the Bible teaches that marriage is the joining of one man and one woman and that sexual intimacy is to be expressed only within the bonds of a Biblically defined marriage. Any other form of marriage or sexual intimacy is immoral and a perversion of God's gracious will.
Genesis 2:18, 24, 25; Matthew 19:4–6; Romans 1:24–29; 7:2; 1 Corinthians 6:19, 20; 7:1–5; Ephesians 5:22–33; Hebrews 13:4
VI. The Fall of Mankind
We believe that mankind was created in innocence (in the image and likeness of God) under the law of his Maker, but by voluntary transgression Adam fell from his sinless and happy state, and all human beings sinned in him, in consequence of which all human beings are totally depraved, are partakers of Adam's fallen nature, and are sinners by nature and by conduct, and therefore are under just condemnation without defense or excuse.
Genesis 3:1–6; Romans 1:18, 32; 3:10–19; 5:12, 19
VII. The Virgin Birth
We believe that Jesus was begotten of the Holy Spirit in a miraculous manner, born of Mary, a virgin, as no other person was ever born or can be born of woman, and that He is both the Son of God and God, the Son.
Genesis 3:15; Isaiah 7:14; Matthew 1:18-25; Luke 1:35; John 1:14
VIII. Salvation
We believe that the salvation of sinners is divinely initiated and wholly of grace through the mediatorial offices of Jesus Christ, the Son of God, Who, by the appointment of the Father, voluntarily took upon Himself our nature, yet without sin, and honored the divine law by His personal obedience, thus qualifying Himself to be our Savior; that by the shedding of His blood in His death He fully satisfied the just demands of a holy and righteous God regarding sin; that His sacrifice consisted not in setting us an example by His death as a martyr, but was a voluntary substitution of Himself in the sinner's place, the Just dying for the unjust, Christ the Lord bearing our sins in His own body on the tree; that having risen from the dead He is now enthroned in Heaven, and uniting in His wonderful person the tenderest sympathies with divine perfection, He is in every way qualified to be a suitable, a compassionate, and an all-sufficient Savior.
We believe that faith in the Lord Jesus Christ is the only condition of salvation. Repentance is a change of mind and purpose toward God prompted by the Holy Spirit and is an integral part of saving faith.
Jonah 2:9; Ephesians 2:8; Acts 15:11; Romans 3:24, 25; John 3:16; Matthew 18:11; Philippians 2:7, 8; Hebrews 2:14–17; Isaiah 53:4–7; 1 John 4:10; 1 Corinthians 15:3; 2 Corinthians 5:21; 1 Peter 2:24
IX. Resurrection and Priesthood of Christ
We believe in the bodily resurrection of Christ and in His ascension into Heaven, where He now sits at the right hand of the Father as our high priest interceding for us.
Matthew 28:6, 7; Luke 24:39; John 20:27; 1 Corinthians 15:4; Mark 16:6; Luke 24:2–6, 51; Acts 1:9–11; Revelation 3:21; Hebrews 8:6; 12:2; 7:25; 1 Timothy 2:5; 1 John 2:1; Hebrews 2:17; 5:9, 10
X. Grace and the New Birth
We believe that in order to be saved, sinners must be born again; that the new birth is a new creation in Christ Jesus; that it is instantaneous and not a process; that in the new birth the one dead in trespasses and in sins is made a partaker of the divine nature and receives eternal life, the free gift of God; that the new creation is brought about by our sovereign God in a manner above our comprehension, solely by the power of the Holy Spirit in connection with divine truth, so as to secure our voluntary obedience to the gospel; that its proper evidence appears in the holy fruits of repentance, faith, and newness of life.
John 3:3; 2 Corinthians 5:17; 1 John 5:1; Acts 16:20–33; 2 Peter 1:4; Romans 6:23; Ephesians 2:1, 5; Colossians 2:13; John 3:8
XI. Justification
We believe that justification is that judicial act of God whereby He declares the believer righteous upon the basis of the imputed righteousness of Christ; that it is bestowed, not in consideration of any work of righteousness which we have done, but solely through faith in the Redeemer's shed blood.
Romans 3:24; 4:5; 5:1, 9; Galatians 2:16; Philippians 3:9
XII. Sanctification
We believe that sanctification is the divine setting apart of the believer unto God accomplished in a threefold manner: first, an eternal act of God, based upon redemption in Christ, establishing the believer in a position of holiness at the moment he trusts the Savior; second, a continuing process in the saint as the Holy Spirit applies the Word of God to the life; third, the final accomplishment of this process at the Lord's return.
Hebrews 10:10–14; 3:1; John 17:17; 2 Corinthians 3:18; 1 Corinthians 1:30; Ephesians 5:25–27; 1 Thessalonians 4:3, 4; 5:23, 24; 1 John 3:2; Jude 24, 25; Revelation 22:11
XIII. The Security of the Saints
We believe that all who are truly born again are kept by God the Father for Jesus Christ.
Philippians 1:6; John 10:28, 29; Romans 8:35–39; Jude 1
XIV. The Church
We believe that a local church is an organized congregation of immersed believers, associated by covenant of faith and fellowship of the gospel; observing the ordinances of Christ; governed by His laws; and exercising the gifts, rights, and privilege invested in them by His Word; that its officers are pastors and deacons, godly men whose qualifications, claims and duties are clearly defined in the Scriptures. We believe the true mission of the church is the faithful witnessing of Christ to all people as we have opportunity. We hold that the local church has the absolute right of self-government free from the interference of any hierarchy of individuals or organizations; and that the one and only Superintendent is Christ through the Holy Spirit; that it is Scriptural for true churches to cooperate with each other in contending for the faith and for the furtherance of the gospel; that each local church is the sole judge of the measure and method of its cooperation; that on all matters of membership, of polity, of government, of discipline, of benevolence, the will of the local church is final.
1 Corinthians 11:2; Acts 20:17–28; 1 Timothy 2:12; 3:1–13; Titus 1:5–9; Acts 2:41, 42
We believe in the unity of all New Testament believers in the Church which is the Body of Christ.
1 Corinthians 12:12, 13; Ephesians 1:22, 23; 3:1-6; 4:11; 5:23; Colossians 1:18; Acts 15:13-18
XV. Baptism and the Lord's Supper
We believe that Christian baptism is the single immersion of a believer in water to show forth in a solemn and beautiful emblem of our identification with the crucified, buried, and risen Savior, through Whom we died to sin and rose to a new life; that baptism is to be performed under the authority of the local church; and that it is prerequisite to the privileges of church membership.
We believe that the Lord's Supper is the commemoration of His death until He come, and should be preceded always by solemn self-examination. We believe that the Biblical order of the ordinances is baptism first and then the Lord's Supper, and that participants in the Lord's Supper should be immersed believers.
Acts 8:36, 38, 39; John 3:23; Romans 6:3–5; Matthew 3:16; Colossians 2:12; 1 Corinthians 11:23–28; Matthew 28:18–20; Acts 2:41, 42
XVI. Separation
We believe in obedience to the Biblical commands to separate ourselves unto God from worldliness and ecclesiastical apostasy.
2 Corinthians 6:14—7:1; 1 Thessalonians 1:9, 10; 1 Timothy 6:3–5; Romans 16:17; 2 John 9–11
XVII. Civil Government
We believe that civil government is of divine appointment for the interests and good order of human society; that magistrates are to be prayed for, conscientiously honored, and obeyed except in those things opposed to the will of our Lord Jesus Christ Who is the only Lord of the conscience and the coming King of Kings.
Romans 13:1–7; 2 Samuel 23:3; Exodus 18:21, 22; Acts 23:5; Matthew 22:21; Acts 5:29; 4:19, 20; Daniel 3:17, 18
XVIII. Israel
We believe in the sovereign selection of Israel as God's eternal covenant people, that she is now dispersed because of her disobedience and rejection of Christ, and that she will be regathered in the Holy Land and, after the completion of the church, will be saved as a nation at the second advent of Christ.
Genesis 13:14–17; Romans 11:1–32; Ezekiel 37
XIX. Rapture and Subsequent Events
We believe in the pretribulational rapture of the church, an event that can occur at any moment, and that at that moment the dead in Christ shall be raised in glorified bodies, and the living in Christ shall be given glorified bodies without tasting death, and all shall be caught up to meet the Lord in the air before the seven years of the Tribulation.
1 Thessalonians 4:13–18; 1 Corinthians 15:42–44, 51–54; Philippians 3:20, 21; Revelation 3:10
We believe that the Tribulation, which follows the rapture of the church, will be culminated by the premillennial return of Christ in power and great glory to sit upon the throne of David and to establish His Kingdom upon this earth.
Daniel 9:25–27; Matthew 24:29–31; Luke 1:30–33; Isaiah 9:6, 7; 11:1–9; Acts 2:29, 30; Revelation 20:1–4, 6
XX. The Righteous and the Wicked
We believe that there is a radical and essential difference between the righteous and the wicked; that only those who are justified by faith in our Lord Jesus Christ and sanctified by the Spirit of our God are truly righteous in His esteem; while all such as continue in impenitence and unbelief are in His sight wicked and under the curse; and this distinction holds among all people both in and after death, in the everlasting felicity of the saved and the everlasting conscious suffering of the lost in the Lake of Fire.
Malachi 3:18; Genesis 18:23; Romans 6:17, 18; 1 John 5:19; Romans 7:6; 6:23; Proverbs 14:32; Luke 16:25; Matthew 25:34-41; John 8:21; Revelation 20:14, 15.
(Clarified at the 1975, 1976, 2003, 2009, 2013, 2014, and 2020 annual meetings.)
People often choose a church based on the appearance of the building, the friendliness of the people, or the programs that are offered. As important as these qualities are, other qualities surpass them all. 
First and foremost, the church you choose should hold to the fundamentals of the Christian faith: the inspiration and authority of the Bible and Jesus' virgin birth, eternal deity, substitutionary death, bodily resurrection, and literal return. Bible-teaching churches of all varieties hold these primary beliefs as essential truths.
But beyond these fundamentals, there are specific teachings that set some churches apart from the others.
What makes Baptists different? 
Baptists are distinguished from other Christian groups by specific Biblical distinctives. The name "Baptist" identifies people who hold those distinctives.These Baptist distinctives relate to questions of vital interest today. For example, does absolute truth exist, or are all belief systems relative? Who controls the program, property, finances, staffing, and doctrinal position of a local church? How does being a representative of God on earth affect the believer's marriage, work, or relationship to government and society? Does God dispense His grace through religious rituals? Should a free society "legislate righteousness"? Is it right to "judge" anything about another person? Is there a Biblical model for church leadership? What is the proper relationship between church and state?
Why is it important to know the Baptist distinctives?
They are Biblical! They are part of God's truth as revealed in His Word. The knowledge of these facts provides practical benefits relevant to today.

Such knowledge enables one to select a church that is faithful to these Biblical truths.

It demonstrates the meaning, worth, and significance of the name "Baptist."

General titles that lack identification, such as "Christian" or "Christ" and churches labeled "community" or "nondenominational," leave much room for ambiguities and misunderstandings. The name "Baptist" is understood through its distinctives. Baptists should be confident that when their name is heard, no ambiguities are left in defining what they stand for. Certain Biblical distinctives have distinguished their doctrinal position.

It helps members maintain the Baptist position of their church, preventing digression into unscriptural positions.

Each member of a Baptist church needs to know what a Biblical Baptist individual and a Biblical Baptist church does and then do these things faithfully.
How did these distinctives originate?
Baptists arrived at these distinctives through careful study of the Bible. That is why these teachings are more precisely called the Biblical distinctives of Baptists rather than Baptist distinctives.
These teachings emerged as Baptist distinctives because individual Baptist churches have consistently and independently held to them, not because some group of Baptist leaders composed the list and then imposed the distinctives on local churches.
Church groups other than Baptists have held some of the Baptist distinctives, and one may even find churches that hold all of the distinctives but do not call themselves Baptist. Such groups are "baptistic," but for some reason they choose not to be identified as Baptists. On the other hand, some churches naming themselves "Baptist" are not truly Baptist because they no longer hold the historic Baptist beliefs or even the fundamentals of the Christian faith.
Baptists are people of the Book above all else. And Baptists enjoy a priceless heritage of generations who have exalted God's Son our Savior and have proclaimed God's inspired Word.
What are the eight Baptist distinctives?
These teachings may be remembered by associating them with the letters that form the word "BAPTISTS."
Biblical Authority
The Bible is the final authority in all matters of belief and practice because the Bible is inspired by God and bears the absolute authority of God Himself. Whatever the Bible affirms, Baptists accept as true. No human opinion or decree of any church group can override the Bible. Even creeds and confessions of faith, which attempt to articulate the theology of Scripture, do not carry Scripture's inherent authority. (2 Timothy 3:15–17; 1 Thessalonians 2:13; 2 Peter 1:20, 21)
Autonomy of the Local Church
The local church is an independent body accountable to the Lord Jesus Christ, the head of the church. All human authority for governing the local church resides within the local church itself. Thus the church is autonomous, or self-governing. No religious hierarchy outside the local church may dictate a church's beliefs or practices. Autonomy does not mean isolation. A Baptist church may fellowship with other churches around mutual interests and in an associational tie, but a Baptist church cannot be a "member" of any other body. (Colossians 1:18; 2 Corinthians 8:1–5, 19, 23)
Priesthood of the Believer
"Priest" is defined as "one authorized to perform the sacred rites of a religion, especially as a mediatory agent between humans and God." Every believer today is a priest of God and may enter into His presence in prayer directly through our Great High Priest, Jesus Christ. No other mediator is needed between God and people. As priests, we can study God's Word, pray for others, and offer spiritual worship to God. We all have equal access to God—whether we are a preacher or not. (1 Peter 2:5, 9; Revelation 5:9, 10)
Two Ordinances
The local church should practice two ordinances: (1) baptism of believers by immersion in water, identifying the individual with Christ in His death, burial, and resurrection, and (2) the Lord's Supper, or communion, commemorating His death for our sins. (Matthew 28:19, 20; 1 Corinthians 11:23–32)
Individual Soul Liberty
Every individual, whether a believer or an unbeliever, has the liberty to choose what he believes is right in the religious realm. No one should be forced to assent to any belief against his will. Baptists have always opposed religious persecution. However, this liberty does not exempt one from responsibility to the Word of God or from accountability to God Himself. (Romans 14:5, 12; 2 Corinthians 4:2; Titus 1:9)
Saved, Baptized Church Membership
Local church membership is restricted to individuals who give a believable testimony of personal faith in Christ and have publicly identified themselves with Him in believer's baptism. When the members of a local church are believers, a oneness in Christ exists, and the members can endeavor to keep the unity of the Spirit in the bond of peace. (Acts 2:41–47; 1 Corinthians 12:12; 2 Corinthians 6:14; Ephesians 4:3)
Two Offices
The Bible mandates only two offices in the church–pastor and deacon. The three terms—"pastor," "elder," and "bishop," or "overseer"—all refer to the same office. The two offices of pastor and deacon exist within the local church, not as a hierarchy outside or over the local church. (1 Timothy 3:1–13; Acts 20:17–38; Philippians 1:1)
Separation of Church and State
God established both the church and the civil government, and He gave each its own distinct sphere of operation. The government's purposes are outlined in Romans 13:1–7 and the church's purposes in Matthew 28:19 and 20. Neither should control the other, nor should there be an alliance between the two. Christians in a free society can properly influence governments toward righteousness, which is not the same as a denomination or group of churches controlling the government. (Matthew 22:15–22; Acts 5:17–29)
Article I. Name
General Association of Regular Baptist Churches.
Article II. Purpose
Section 1. The GARBC exists to glorify God by assisting churches in biblical and dynamic disciple-making as an association of autonomous, Bible-centered, Christ-exalting, gospel-proclaiming Baptist churches. Based on our commitment to doctrinal purity, we collaborate with likeminded ministries that share our beliefs and our passion for making disciples of Jesus Christ.
Section 2. The acquisition or disposition of any properties necessary to implement the provisions of Section 1 of this Article shall be authorized by (1) a majority vote of messengers present and voting at any annual meeting, or (2) by a mail referendum majority vote of the fellowshipping churches, when a decision relating to property cannot await an annual meeting of the Association.
Article III. Meetings
A meeting of the Association shall be held annually for the transaction of business, the election of officers and the conducting of a Bible and Missionary Conference at a date and place to be fixed by the Council.
Article IV. Fellowship and Voting Privileges
Section 1. Procedures for approval of churches desiring to fellowship with the GARBC. Any Baptist church on the North American continent, the United States and her territorial possessions which is not in fellowship or cooperation with any local, state or national convention, association or group which permits the presence of liberals, liberalism (modernists or apostates), and which church subscribes to the Constitution and Articles of Faith of the General Association of Regular Baptist Churches contained in the current Church Directory, and which desires to fellowship with the GARBC, shall:
(a) Make application to the Home Office of the GARBC in writing. This request should be made by the church clerk and contain the date of the meeting of the church in which this action to seek fellowship took place.
(b) Shall have had a Recognition Council of Regular Baptist pastors and messengers for the purpose of examining the Constitution and Bylaws of the church to determine if it is a properly constituted and functioning Baptist church.
(c) Upon the recommendation of the Council of Eighteen at the annual meeting of the GARBC, and a majority vote of the Association, the church shall be received into fellowship. (Note the word "fellowship," not "membership." A Baptist church cannot be a member of anything outside of itself. It can declare itself in fellowship with any body of Baptists on earth, but cannot be a member.)
Section 2. Each church shall be entitled to a maximum of six voting messengers from its membership to be sent to the annual meeting, two of whom shall be empowered to sit on the Elections Committee, but each church is urged to send as many non-voting messengers as possible. Each year every voting messenger shall subscribe to the Constitution and Articles of Faith of the Association, prior to taking his seat in the annual meeting.
Section 3. No salaried servant of the Association shall be entitled to vote.
Article V. Cessation of Fellowship
Section 1. Any fellowshipping church may withdraw from the Association at any time and for any reason sufficient to itself. Christian ethics would suggest that reason for such withdrawal should be filed with the Association, but such action is not mandatory. In conformity with the historic Baptist position, the property rights of such a church can in nowise be legally prejudiced or endangered by such withdrawal.
Section 2. Any fellowshipping church which is publicly known to be no longer in agreement with the Constitution and Articles of Faith of the Association, and has not voluntarily withdrawn itself from the Association, may, upon satisfactory evidence of disagreement being presented by the Council, and upon its recommendation, be removed from the rolls by majority vote of the Association.
Section 3. Any fellowshipping church which for a period of three years has failed to send an annual report or messenger to the Association meeting or in no other way has evidenced continued interest in the Association may be dropped from the rolls at the discretion of the Association on recommendation of the Council.
Article VI. Officers and Their Election
Section 1. The officers of the Association shall consist of a Council of Eighteen men (members of fellowshipping churches). Six men shall be elected annually for a period of three years.
All nominees for the Council of Eighteen shall subscribe in writing to the Constitution and Articles of Faith of the General Association of Regular Baptist Churches.
A Council member who ceases to be a member of a fellowshipping church shall immediately cease to be a member of the Council of Eighteen, his successor being the next highest nominee in the previous election.
At any one time there must be serving on the Council of Eighteen not fewer than fourteen men who are pastors of Regular Baptist Churches.
Also any Councilman completing two consecutive terms of three years shall be ineligible for election for at least one year.
Section 2. The Council shall meet at the annual conference immediately after its election and shall appoint individuals to care for the various matters relative to the work of the Association, such as a treasurer, a secretary, and such committees as are appropriate to the ministry of the Association. The Council may appoint regional representatives.
Section 3. The Council shall appoint one of its members as Chairman of the Council, and he, or someone appointed by him, shall moderate the public meetings of the Association.
Section 4. The Council shall be elected in the following manner. Each church in fellowship with the Association shall meet in business session and nominate as many names for the Council as it may desire. These names shall be sent to the secretary of the Association at least six weeks in advance of the annual meeting. The secretary shall make proper tabulation of all lists, and the twelve highest names shall be considered the nominees, except that not fewer than ten men who are pastors of Regular Baptist Churches shall be nominees. Each church in fellowship with the Association shall designate any two of its messengers to serve on the committee of election. At an announced time during the annual conference, at the call of the secretary, the committee shall meet, at which time the list of twelve nominees shall be presented to it and each member shall cast a ballot for not more than six. The six highest shall be elected to the Council for a three-year term, except that at any one time there must be serving on the Council of Eighteen not fewer than fourteen men who are pastors of Regular Baptist Churches.
Section 5. All new members of the Council shall be presented at the closing session of the annual conference and shall assume their Council duties as of that session.
Section 6. It shall be the duty of the Council to make recommendations to the Association for the furtherance of its work, and to implement and put into operation all actions and policies of the Association. The Council shall be authorized to secure the services of such administrative and office personnel as shall be required to carry on the work of the Association, except for the National Representative. He shall be recommended by the Council and approved by a two-thirds majority vote of the messengers present and voting at any annual meeting of the Association. All salaries shall be determined by the Council. Its authority is that which is committed to it by the Association, and any of the actions of the Council or of any salaried servant of the Association may be called up for review by the Association at any annual meeting.
Article VII. Amendments
This Constitution may be amended at any annual meeting of the Association by a two-thirds vote of the messengers present, and voting, provided the proposed amendment shall have been presented in writing at the previous annual meeting of the Association.