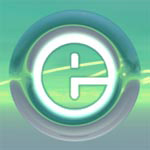 A breath of fresh air! Conference time at Sandy Cove with brothers and sisters in Christ was definitely reinvigorating! Among other news in this month's E-Info is a day-by-day recap of conference events. If you weren't able to join us, sit back in an Adirondack chair, and take in conference messages, photos, and stories. I can't bring you the beautiful view, but there's a sampling of God's goodness to take in. And while you're at it, note June 26–29, 2018, for conferencing with us in the northeast Indianapolis suburb of Fishers!
Partnering with you,
John Greening, National Representative
Enjoy JULY 2017 E-Info:
Sponsor an International Pastor
The Important Role of Chaplains
Pray for Liberian Pastors
John Greening to Retire, Search Committee Formed
RB Church Planting Update
Two Churches Receive Grants
OARBC Calls Chuck Pausley as Representative
Incoming Churches to GARBC Fellowship
Newly Updated GARBC Brochure Now Available
Regular Baptist Ministries Team Itineraries
Improving Your Ministry Skills
Day by Day at GARBC Conference
Regular Baptist Ministries Presents Stronger Church Conference
Ministerial Apprentice Program
Church Safety Preparedness
The Pleasures of Marriage: An Exposition of the Song of Solomon
Coming Soon: 2017–2018 GARBC Church Directory
Job Openings at Regular Baptist Ministries
E-Info, a GARBC newsletter, communicates information about association happenings, ministry development, church events, and service opportunities. Share your ministry-related information by contacting the GARBC Resource Center.