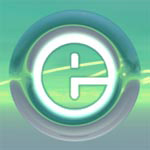 What is Regular Baptist Ministries? A great way to get firsthand experience with the association is to attend the 2017 GARBC Conference. Regular Baptist Ministries is where much of the implementation of our cooperative energy as an association happens. By attending the conference, you will discover major initiatives being launched in the year ahead that will resource and enable our churches and assist our international partners at a greater level. Join us June 27–30 and see Regular Baptist Ministries in action. If you have not yet signed up for the conference, do so now. Together we can accomplish more!
Partnering with you,
John Greening, National Representative
Enjoy JUNE 2017 E-Info:
Pray for GARBC Conference
Helping Church Plants Teach Kids
Beautiful Setting, Super GARBC Conference
Bob Jones University Provides Talents For Christ Scholarships
Boat Tour Sponsored by Regular Baptist Church Planting
Council of Eighteen Election
Chaplaincy Training
Newly Updated GARBC Booklet Now Available
Regular Baptists around the Country
Regular Baptist Ministries Team Itineraries
Improving Your Ministry Skills
Multiplication in Ministry Workshop
International Connections: Expand Your World
Systematic Theology for Kids
Chaplaincy: A Ministry of Presence
Successful Sunday Morning Discipleship
Church Safety Preparedness
Two Weekends of LYFE Women's Conference
Job Openings at RB Ministries: A/cs rec., Art Dir., Asst. Editor, IT Dir.
Soul Rest: New Women's Bible Study
Menomonee Falls, Wisconsin, School Seeking Teachers
E-Info, a GARBC newsletter, communicates information about association happenings, ministry development, church events, and service opportunities. Share your ministry-related information by contacting the GARBC Resource Center.