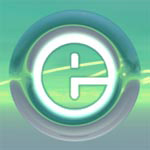 California wildfires are once again in the news. People's lives have been affected. Property has been lost. As we watch the reports, our hearts go out to the victims and we are stirred to respond.
Our association of Regular Baptist Churches assists sister churches that experience loss. On the tails of financially helping hurricane victims from Texas and Florida churches, we received word that church members in Northern California have experienced the devastating loss of their homes due to wildfires. Read December's E-Info to learn what your association is doing and how you can help these church members rebuild their lives and homes. Share from your abundance this Christmas!
Blessing others together,
John Greening, National Representative
Enjoy DECEMBER 2017 E-Info:
Support a Deployed Chaplain through Prayer
Continue to Pray for the National Representative Search Committee
Christmas Gifting for Fire-Ravaged Homes
IPFBM All-Partners Conference: A Taste of Heaven!
Remembering Our Chaplains during Christmas
Financial Grants and Loans Given to Six Churches
Solid Growth for Kids4Truth Clubs
Council of 18 Meets on Churches' Behalf
Regular Baptists Around the Country
Regular Baptist Ministries Team Itineraries
Improving Your Ministry Skills
Daily Advent Posts: Center on Christ!
Audio Legacy: Messages by Robert Gromacki and Joe Stowell III
Michigan State Association Messages on Audio
Thy Will Be Done: God's Will vs. Your Desires
GARBC Church Directory Available in Digital Edition
E-Info, a GARBC newsletter, communicates information about association happenings, ministry development, church events, and service opportunities. Share your ministry-related information by contacting the GARBC Resource Center.