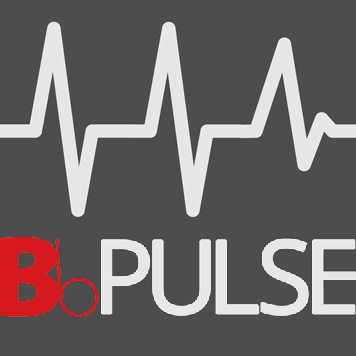 It's a cool morning in the northwest suburbs of Chicago. My wife, Christina, and I are reflecting on another encouraging weekend of ministry in a GARBC church. The fall season (our favorite) provides a beautiful backdrop for traveling. Though we experience seasonal changes in nature, seasonal changes in doctrine must not occur. The GARBC's commitment to doctrinal purity and disciple-making remains steadfast. We're so grateful that you and your church share that commitment.
The October Bb Pulse provides useful tools for your ministry. As servants of Christ, we must never stop growing and learning. We must remain diligent in being well read and widely read.
Mike Hess
GARBC National Representative
October 2019 Bb Pulse is ready to view!
Mike Hess: New "GARBC Moving Forward" Presentation

Mark Johnson: Time for Budget Planning
Manning Brown: Welcome, Air Force Chaplain!
David Gunn: Strong Students Curriculum Preproduction Begins

Chris Hindal: International Partnering Ministries Push Forward
Clare Jewell: Residency Grant Approved
Retirement Planning for Next Year's Budget
Regular Baptist Events Across the USA
Regular Baptist Administrative Team Itineraries
Improving Your Ministry Skills

Mike's Picks: Resources for Ministry

Cremation
Godly Living Women's Study
Things Pastors Should Not Do
 Attending Local and State Association Meetings
Pastors and Senior Adults

Revitalization Newsletter: Begin an Upward Trend
Baptist Bulletin Presents Creation: From Ruin to Redemption
Tristate Associations Conference: Moving Together for the Gospel
Business Leadership Summit
Woman to Woman Conference
G2G Islam Training
Ministry Enrichment Conference: Church Renewal and Revitalization
College Scholarship Deadline Approaching
Connect with Us on Social Media
Plan a Meaningful Christmas Celebration
Save $ on RBP Shipping
Bb Pulse, a GARBC newsletter, communicates information about association happenings, ministry development, church events, and service opportunities. Share your ministry-related information by contacting the GARBC Resource Center.
Archives of E-Info, a GARBC newsletter published in 2007–2018, are available here.
Archives by date:
September 2019
August 2019
July 2019
June 2019
May 2019
April 2019
March 2019
February 2019
January 2019
November 2018
October 2018
September 2018

Archives by category:
Association Updates
Improving Your Ministry Skills
Classifieds