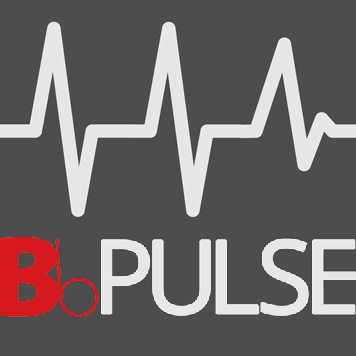 Hello, friends,
God graciously blessed our fellowship with an encouraging annual conference in Des Moines, Iowa, a few weeks ago. The preaching was stellar, the fellowship was sweet, and we joyfully welcomed new churches into our association. The GARBC Annual Report reflects God's blessing on each association ministry, along with healthy financial gains. We're excited to see a good number of churches using RBP's VBS program Giddy Up Junction: Taking God's Love to New Frontiers. We praise the Lord for the many professions of faith being reported by churches using the program. Thank you again for your involvement, prayers, and commitment to "Making Disciples through Healthy Local Churches!"
Mike Hess
GARBC National Representative
July 2019 Bb Pulse is ready to view!
National Retirement Plan Now Open
New Scholarship Program for High School Seniors
Mike Hess: An Exciting Annual Report
David Gunn: Announcing Big Fish Bay VBS
Chris Hindal: A Small Church Can Do Much
Clare Jewell: Moving Churches Forward for Gospel Impact
Manning Brown: Timely Instruction on Compassion Fatigue
Churches Elect Council of Eighteen
Association Business

Resolutions
Proposed Amendment to Articles of Faith
Proposed Update to Purpose Statement

GARBC Partners with Brotherhood Mutual to Provide Resources
Regular Baptist Administrative Team Itineraries
Improving Your Ministry Skills

Mike's Picks: Resources for Ministry
Full GARBC Conference Coverage

Audio messages
Articles
Photo galleries

The Case for Congregationalism
35 RBP Adult Electives For Fall Classes
RBP Bible Studies in Spanish
Ministry Enrichment Conference
Biblical Counseling Training
Bb Pulse, a GARBC newsletter, communicates information about association happenings, ministry development, church events, and service opportunities. Share your ministry-related information by contacting the GARBC Resource Center.
Archives of E-Info, a GARBC newsletter published in 2007–2018, are available here.
Archives by date:
June 2019
May 2019
April 2019
March 2019
February 2019
January 2019
November 2018
October 2018
September 2018