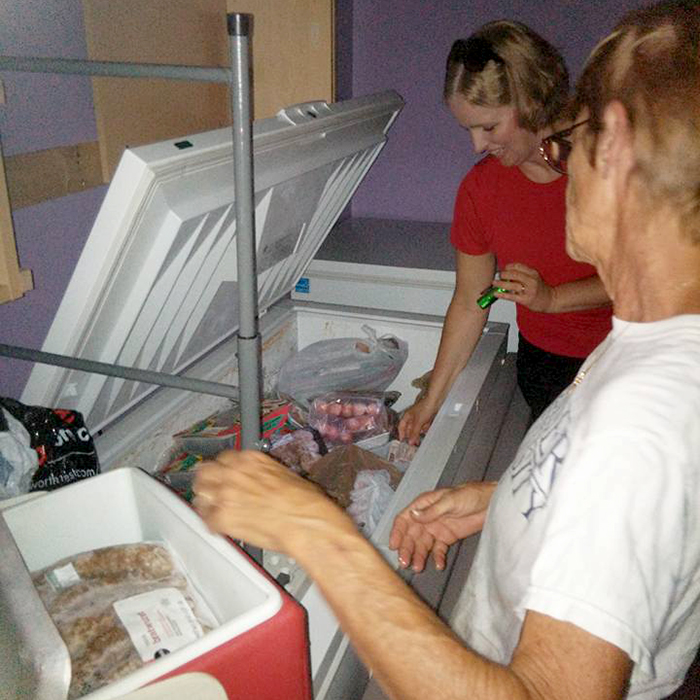 Damage caused by Hurricane Irma could have been greater. Most Regular Baptist churches in Florida are reporting minimal damage in the wake of the hurricane. "We dodged a major bullet down here," says Pastor Jim Stultz of Peace River Baptist in Punta Gorda, an area that had been expected to get a direct hit before the hurricane switched directions.
Pastor Stultz says that while power was out all over the state, none of his church members' homes flooded, because the storm stayed inland. "The winds were worse, but if the storm had stayed off the coast, it would have gathered up all that water and blown it into low-lying areas," he says. Under mandatory evacuation, Punta Gorda had expected a 10- to 15-foot storm surge, as the city is just a few feet above sea level. "We are only one mile away from the Charlotte Harbor and our church sits only four feet above the road," he says. The church lost shingles and was without power for four days. The only major damage happened while church members were trying to remove the church's steeple. "Hurricane Charley [in 2004] blew the steeple off the church, so we were trying to take it down in the wind and it cracked," Stultz says.
Stultz, who serves as Sunshine Baptist Fellowship council chairman, has been calling pastors of other Regular Baptist churches in areas affected by the storm, and most say they are fine. Some churches, including those in Naples and LaBelle, he has not been able to reach.
When the power went out at Daniels Road Baptist in Fort Myers, the church opened its food pantry freezers and started grilling before the food could spoil. The church invited residents of the nearby Camelot neighborhood to a cookout. The church, which distributes food every Friday, also gave away canned goods. The Fort Myers church had two downed trees on its property, one gently falling on the worship center, causing hardly any damage, and another that missed church offices.
In the Gulf Coast community of Bradenton, power went out for a while during the storm, but no damage occurred to the Evangel Baptist building or property. San Mateo Baptist in Jacksonville and First Baptist in North Port are scheduling work days to clean up their churches' properties. West Pines Baptist in Lake Worth had many limbs down, so church people brought leaf blowers and chain saws to help the staff clean up the property. Pastor Larry Lindow of Cornerstone Baptist in Lakeland posted on Facebook his thanks to teens from Fellowship Baptist, also in Lakeland, for their work in cleaning up the community. Colonial Baptist in Venice was protected during the storm, and members are helping their community clean up.
Pastor Manny Ryall and his people at Ambassador Baptist in Miami were bracing for the worst as the hurricane appeared to be headed straight for them before changing course. "We are okay," he says. "We have minor things like some doors to fix and we lost power for a few days, but we are praising the Lord." The only thing Ryall is worried about now is the church roof. "It appears to be okay, but we won't know until it rains." Like most homes and buildings in their community, the church lost power, but it came back on Wednesday at 4 a.m. "Most of our members now have power, but two or three families still don't." Ryall says that relatives and other church members have opened their homes to these families so that they can get some air-conditioning and recharge their phones. He and young men from the church are clearing tree limbs that fell on the church property. "We pray for everybody. It is by the mercy of God that we didn't get hit," he says.
If your Regular Baptist church was in the path of Hurricane Irma, please email builders@garbc.org and let us know how you are doing. Regular Baptist Builders Club provides generators, chain saws, and other equipment to assist with the cleanup and repair of church facilities and the homes of church members. Also, funds are available for churches to provide for the physical needs of people in churches' communities as a gospel outreach. Clare Jewell, director of Regular Baptist Builders Club, states, "We encourage you to look for opportunities to serve members of your community who have suffered from the storm. God often uses these types of circumstances to open the hearts of people to the gospel."