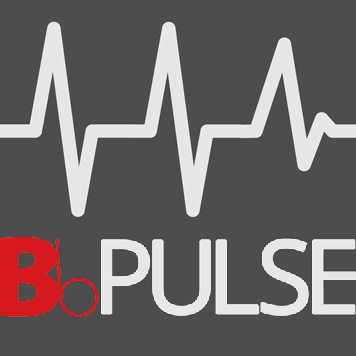 Hello, friend,
God is so kind and generous in giving wisdom to those who ask of Him (James 1:5). As churches begin the process of reopening, I have been praying fervently for churches in our fellowship. Never before have we worked through a situation like this. As a fellowship, we stand ready to provide counsel and encouragement as you work through the timing and logistics of this process. We love the local church! We love gathering with believers Sunday after Sunday to be fed from the Word, to fellowship, to observe the ordinances, and to mutually encourage one another.
Mike Hess
GARBC National Representative
June 2020 Bb Pulse is ready to view!
Association Updates
2020 GARBC Conference: Virtually Everyone Can Come!
Video: "The Importance of Being Involved"
News from Regular Baptist Ministries
Mike Hess: Virtual Conference Opens Doors to Entire Churches
Mark Johnson: COVID-19 Affects Association Finances
Manning Brown: Sharing Chaplaincy Ministry in Your Church
David Gunn: Baptist Bulletin Features Redeeming the Time
Chris Hindal: Providing Food for Partnering Ministries in Eight Countries
Clare Jewell: Regional Catalysts Will Train Leaders
Regular Baptist Administrative Team Itineraries
Improving Your Ministry Skills
Breakout Sessions at GARBC Conference
Interpreting Scripture Well
Church Revitalization
When Adult Children Wander
Mike's Picks: Resources for Ministry
"Churches Carry On . . . with Caution"
"Churches' Rights and Responsibilities When Reopening"
"Why I Won't Tell Churches How to Reopen"
"When Should We Reopen the Economy?"
New RBP Release: No Contest: Overcoming a Competitive Spirit
Baptist Bulletin: Looking to Jesus in Times of Uncertainty
Classifieds
Biblical Resource for Cultural Issues Today
Children's Activities for "Wait Time"
Summit Christian Academy Seeking Teacher
Job Openings at Regular Baptist Ministries
Production Assistant
Assistant Editor
Customer Service Representative
Administrative Assistant to the National Representative
Art Director
Bb Pulse, a GARBC newsletter, communicates information about association happenings, ministry development, church events, and service opportunities. Share your ministry-related information by contacting the GARBC Resource Center.
Archives by date:
May 2020
April 2020
March 2020
February 2020
January 2020
December 2019
November 2019
October 2019
September 2019
August 2019
July 2019
June 2019
May 2019
April 2019
March 2019
February 2019
January 2019
November 2018
October 2018
September 2018

Archives by category:
Association Updates
Improving Your Ministry Skills
Classifieds
Archives of E-Info, a GARBC newsletter published in 2007–2018, are available here.