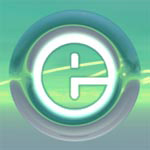 The Texas flooding has captured our atte
ntion and pulled at our hearts over the past week. Two  association churches in greater Houston are in the affected area. In the GARBC, we make it our practice to care for our own. The disaster relief ministry of Regular Baptist Builders Club provides an ideal avenue to get involved. I urge you to use this association ministry to tap the desires of your church to engage in assistance. Please read "Hurricane Harvey Affects Church Members" in this issue of E-Info to find out how you can help.
Partnering with you,
John Greening, National Representative
Enjoy SEPTEMBER 2017 E-Info:
Help Those Dying in Uganda
South Indian Church Planter and Wife Persecuted by Hindus
Hurricane Harvey Affects Church Members
Church Planting Progress
National Representative Search: Oct. 1 Deadline
Impact an International Pastor
Regular Baptist Chaplains on Duty
Coming Soon: 2017–18 Church Directory
Regular Baptists Around the Country
Regular Baptist Ministries Team Itineraries
Improving Your Ministry Skills
Beef Up with Stronger Church Conferences
Baptist Network Northwest Refresh Retreat
Crossroads Fellowship Conference on Evangelism
WARBC Annual Men's Retreat
Northeast Fellowship Ladies' Advance
Women's Renew Conference
Faces of Friendship: New Women's Bible Study
Camp Moose-on-the-Loose: VBS 2018
High School Seeking Math Teacher
Employment Openings at Regular Baptist Ministries
E-Info, a GARBC newsletter, communicates information about association happenings, ministry development, church events, and service opportunities. Share your ministry-related information by contacting the GARBC Resource Center.