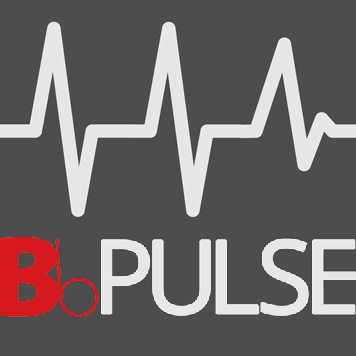 Hello, friends,
By God's design, we have been created to be highly relational people. A short study of the fruit of the Spirit in Galatians 5:22 and 23 reveals that God expects our relationships to grow in Christlikeness. God has used and continues to use our fellowship of churches to bless Christina and me with iron-sharpening and encouraging relationships within ministry. For all of us, involvement in local, state, and national fellowships opens doors for mutual encouragement among ministry peers. My prayer is that God will use this Bb Pulse newsletter to encourage you as you make disciples in your local churches.
All for His glory,
Mike Hess
GARBC National Representative
MARCH 2019 Bb Pulse is ready to view!

Association Updates
Council of Eighteen Nominations Deadline: March 27
Come to Des Moines! 2019 GARBC Conference
GARBC Conference Info Packet
Regular Baptist Churches: National Representative Mike Hess
Regular Baptist Press: Director David Gunn
Regular Baptist Chaplaincy: Director Manning Brown
Regular Baptist International: Director Chris Hindal
Regular Baptist Church Planting and Baptist Builders Club: Director Clare Jewell
Churches Subscribe to the Baptist Bulletin
Regular Baptists Across the States
Regular Baptist Administrative Team Itineraries
Improving Your Ministry Skills

Mike's Picks: Podcasts, Training, Articles on Ministry
Conference to Focus on "Church Forward"
Alpha Omega Conference
Biblical Counseling and Discipleship Conference
God Revealed Apologetics Conference
"Puritan Preaching and Praying" Pulpit Day
Conference Discusses "Unpacking Forgiveness"
Teacher Training Resources
Quantity Discounts Available through RBP
Church Seeking Pastoral Assistant
Faith Baptist Bible College Seeking Your Input
Assisted Living Facility Seeking Dining Supervisor
Maryland Church Seeking Senior Pastor
Mission Organization Seeking Presidential Candidates
Bb Pulse, a GARBC newsletter, communicates information about association happenings, ministry development, church events, and service opportunities. Share your ministry-related information by contacting the GARBC Resource Center.
Archives of E-Info, a GARBC newsletter published 2007–2018, are available here.
Archives by date:
February 2019
January 2019
November 2018
October 2018
September 2018