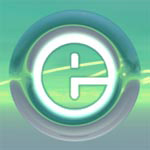 April is a big month for our GARBC Resource Center team. We're "moving on up," but not to a "deluxe
apartment in the sky," as coined by The Jeffersons sitcom theme song of the 70s and 80s. Our "moving on up" refers to our new location in Arlington Heights, seven miles north of our present facility. Our staff is busy packing books and files in preparation for the impending move. Can you imagine relocating an organization with 83 years of history? It is no easy task. As with any move, it provides an opportunity to clean house. Our staff photographer, Darrell Goemaat, captured the large number of file cabinets that we no longer need. Lots of memories and years of ministry come to mind as we close shop here, but our team moves forward. Please pray for us as we work to achieve the transition by May 1. We'll keep you posted.
April's E-Info has great info for your forward-moving ministry!
John Greening
GARBC National Representative
2015 APRIL E-INFO
Pray for Believers in Pakistan
Pray for Chaplain John Jensen and Family
Support State/Regional Fellowships
GARBC Conference: Spiritual Enrichment for All Family Members
The Priority of Church Planting
Scoping the May/June Baptist Bulletin
Regular Baptist Chaplains Increasingly Deployed
Relocation Update
GARBC Team Itineraries
Regular Baptists around the Country
Improving Your Ministry Skills
Stellar Workshops at GARBC Conference
"Reaching for the Goal": Ohio Church Ministries Conference
"Life-Changing Ministry": BNN Conference
"Impact: Making a Difference in Our Communities": CARBC Conference
Seminar to Address Homosexuality
Women's LYFE Conference
Secretary Seminary
What Your Salvation Really Cost
Baptist Bulletin Digital Subscriptions Grow
Regular Baptist Press: Job Opportunities
School Seeking High School Math Teacher
Missionary Home for Rent
E-Info, a GARBC newsletter, communicates information about association happenings, ministry development, church events, and service opportunities. Share your ministry-related information by contacting the GARBC Resource Center. Together we can accomplish more!